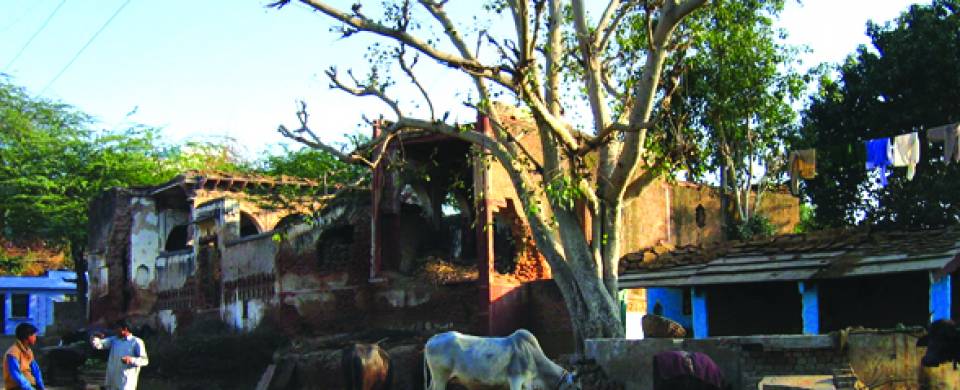 Trips and Tours to Peharsar
About Peharsar
Peharsar near Bharatpur (and the Keoladeo Ghana NP) in Rajasthan is home to the Chandra Mahal Haveli, a heritage property built by nobles of Emperor Akbar in 1699, who conquered Peharsar in all of three hours, (a pehar), from where the village of Peharsar gets its name.
Read More
The village of Peharsar is itself relatively unremarkable, a poor village whose mainstay it would seem is the haveli. However, a stay here offers the chance to see another side of Indian village life. Whilst some locations may state they are a 'village', Peharsar is a real village, tiny in all respects with just a small village store or two and a small local school.
Peharsar makes a great based for exploration of Keoladeo Ghana National Park and also Fatehpur Sikri. A UNESCO World Heritage Site, Keoladeo Ghana is rated as one of the finest bird reserves in the world, with its 29 sq.km of swamps and lakes constituting one of the most important breeding and migratory areas in the world, where from October - March the some 200 plus local species are joined by a further 130 species from as far afield as the Russian Steppes and Central Asia.
Fatehpur Sikri, another UNESCO World Heritage Listed site, was built by the Mughal Emperor Akbar and served as the political capital of India's Mughal Empire under his reign, from 1571 until 1585. The atmospheric complex of monuments and temples, all in a uniform architectural style, includes one of the largest mosques in India, the Jama Masjid.