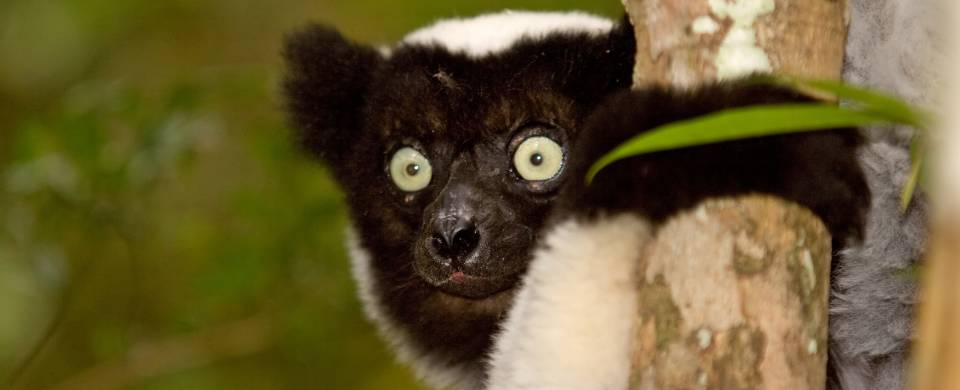 Trips and Tours to Akanin'ny Nofy Reserve
About Akanin'ny Nofy Reserve
Also known as the Palmarium Reserve, the Akanin'ny Nofy Reserve is a stunning park, made up of thick swathes of vivid green forest, which act as the home for some of Madagascar's abundant wildlife. Situated near the Ampitabe Lake, on the East coast of the island, the reserve spreads itself over 50 hectares and literally translates as "nest of dreams" - an apt name for a spot of such natural beauty. While there is a lot to see and do within the park, the adventure starts before you even arrive as the reserve is only accessible by boat. Hop on board and get ready to explore.
Read More
Throughout the park are a number of well-maintained paths that are perfect for strolling along in search of some of the creatures that dwell within this leafy paradise. The main pulling feature of the Akanin'ny Nofy Reserve is, without a doubt the numerous lemurs that can be found sitting in the branches of its trees. Indris, black and white ruffed lemurs and aye ayes can all be spotted here and the majority of them are used to seeing humans and are therefore completely unfazed by their presence.
In addition to the reserve's wildlife, the flora on display is also worth marvelling at. The majority of the park consists of littoral forest and is peppered with a number of rare or endemic plants. Orchids add a touch of beauty to the vegetation, while a number of fierce, carniverous plants can also be spotted. The Akanin'ny Nofy Reserve also contains a number of different Malagasy palm trees including those of the Dypsis and Lemurophoenix variety.