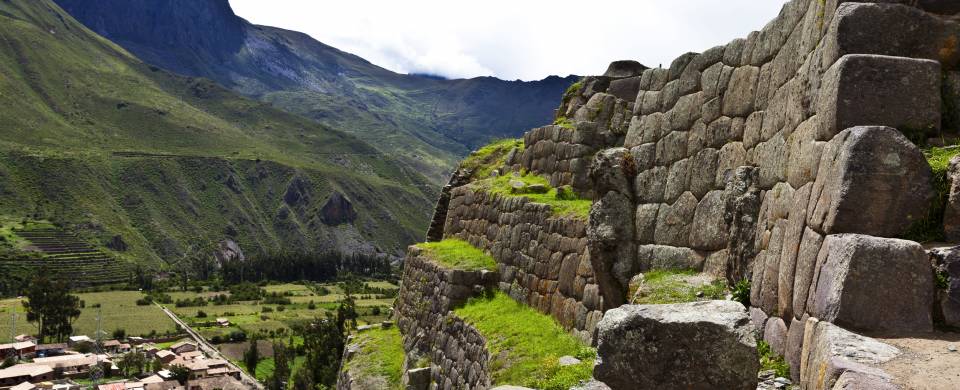 Trips and Tours to Ollantaytambo
About Ollantaytambo
Situated at around 2,800m above sea level, Ollantaytambo is a small town, located just 60km or so from the city of Cusco, and is commonly used as the starting point for the Inca Trail. It is also the home of an Inca archaeological site that is thought to be ones of the best preserved examples of Inca town planning in all of Peru. Crumbling and mysterious, the ruins date back around 600 years and are fascinating to explore. While the climb to the site is mildly challenging, it is well worth the sweat and the views out over the valley from the top are truly outstanding.
Read More
One of the most interesting parts of this archaeological site, and one that is sure to captivate history-lovers, is the collection of fortifications that are built in to the side of the steep cliff face behind it. On the opposite side of the valley are a cluster of ancient granaries, which are just as impressive as the mains ruins that they face. Unfortunately, the climb to this patch is a little tricky due to the loose stones and steep incline that plague the trail. For those who are uncomfortable with the risky climb, the structures can still be admired from a distance and the views at the foot of the trail are still spectacular.
Once the ruins have been taken care of, it is pleasant to take a stroll through the cobbled streets of the Old Town. Time travel might not exist yet but walking around here is pretty close as it is impossible not to feel like you have been transported several centuries back in time. Alternatively just find an open space and look around. With dramatic mountains, speckled with green, dominating the landscape here, there is certainly no shortage of natural beauty here.