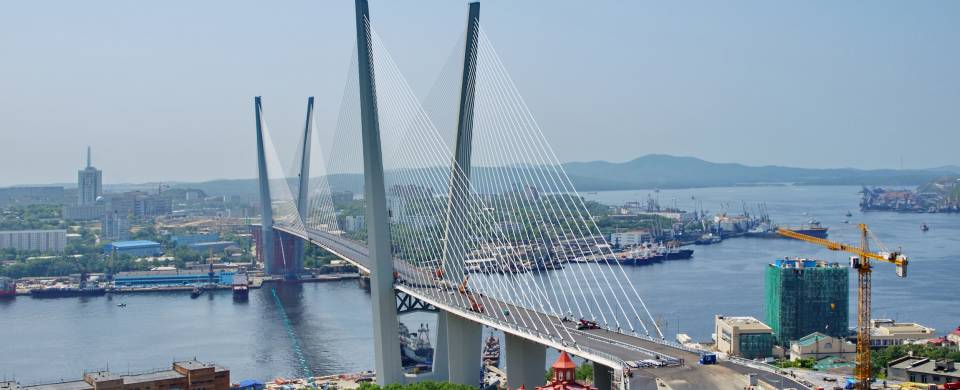 Trips and Tours to Vladivostok
About Vladivostok
On Russia's far Pacific coast, Vladivostok (Lord of the East) represents the end of the original Trans-Siberian line. An attractively sited city laid out across a series of peaks, peninsulars and islands, it was once the sole preserve of Russia's Pacific Naval Fleet, who filled Golden Horn Bay. Today the doors are open and the city is rising to the challenge of becoming a cosmopolitan stop-off point. Island boat tours, exploration of the garrisons, hiking and rafting are popular here.
Read More
The territory on which modern Vladivostok is located had been part of many nations before Russia acquired the entire Maritime Province and the island of Sakhalin by the Treaty of Aigun (1858). China, which had just lost the Opium War with Britain, was unable to act to maintain the region. The Pacific coast near Vladivostok was settled mainly by the Chinese, Jurchen, Manchu and Korean during Imperial Chinese Qing dynasty period. A French whaler visiting the Zolotoy Rog in 1852 discovered Chinese or Manchu village fishermen on the shore of the bay.
The city's economy was given a boost in 1903, with the completion of the Trans-Siberian Railway which connected Vladivostok to Moscow and Europe. In the wake of the Bolshevik Revolution, Vladivostok was of great military importance for the Far Eastern Republic, the Provisional Priamurye Government, and the Allied intervention. The taking of the city by Ieronim Uborevich's Red Army on 25 October 1922 marked the end of the Russian Civil War.
Vladivostok Tours
Here are some popular itineraries that include a visit to Vladivostok. Alternatively, if you would like to include a visit to Vladivostok on a bespoke touring itinerary to Russia, take a look at our tailor-made holiday planning section.
Tailor-made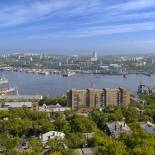 Show All Tours