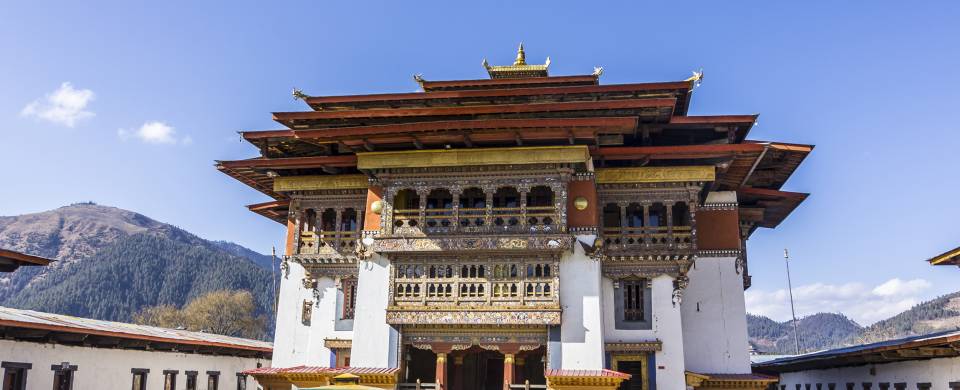 Trips and Tours to Gangtey
About Gangtey
Gangtey Valley, also known as the Phobjika Valley, is an expansive U-shaped glacial valley in central Bhutan. Surrounded by the Black Mountains this pretty, but little-visited, region has been designated as a conservation area by the government of Bhutan and plays host to the black-necked crane in winter, when they migrate here from neighbouring Tibet. These cranes are so popular in the area that the locals throw a festival to mark their arrival every year on the 12th of November.
Read More
Apart from the birds, the Gangtey area is famous for its resident monastery, the Gangteng Monastery. Built in 1613 and most recently renovated in 2008 it is arguably one of the holiest Buddhist sites in the world in the last remaining wholly Buddhist country in the world. This impressive building sits at the head of Phobjika Valley, proudly looking over the valley and is inhabited by visiting monks in the summer months only. Every year the monastery becomes the venue for Tsechu, a religious Bhutanese festival, which is held all over the country and sees numerous musical and dance performances.
Visitors often take leisurely walks through the village as well as further afield on the numerous nature walks and treks. The valley's varied and often undulating terrain means that a walk can be found for all levels of fitness. The rugged landscape, peppered with charming, authentic residences, makes Gangtey well worth being a stop on anyone's itinerary. The vistas never fail to disappoint and are sure to leave travellers with some unforgettable memories.