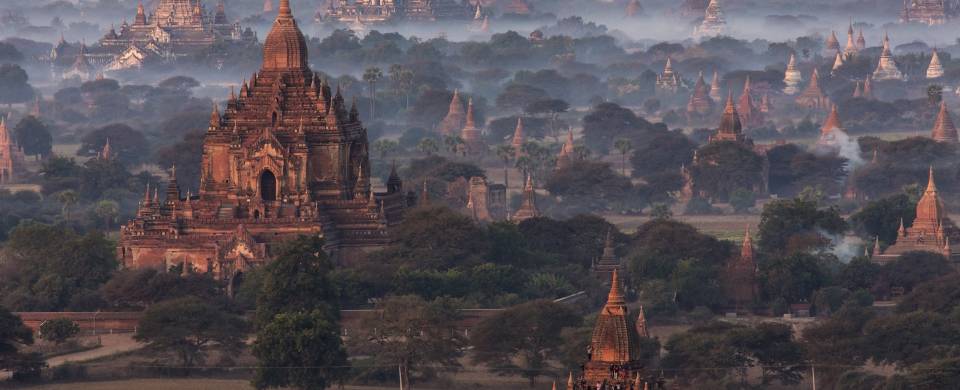 Trips and Tours to Bagan
About Bagan
Scores of exotic Buddhist temples are scattered across a vast dusty plain, making Bagan one of the most remarkable sights in Southeast Asia. Sitting on the banks of the Irrawaddy River, the temple-filled plain contains over 4,400 temples, pagodas and stupas, rivalling the magnificent Angkor Wat in Cambodia and dating back to the same period, almost 800 years ago. The shape and construction of each building is highly significant in Buddhism with each component part taking a spiritual meaning. Today around 2200 are still complete.
Read More
Part of the original area has been washed away by the Irrawaddy river and, in addition to this, earthquakes, general erosion and thieves stealing parts have all contributed to the decline of these crumbling remains. Some of the temples, pagodas and stupas have been reduced to little more than a pile of rocks. Yet, every rock within this archaeological site tells a story and it goes without saying that this area is one of the most important and fascinating historical sites in Southeast Asia.
The brilliance of Bagan is in the wonderful collective views of stupa upon stupa dotting the plain and filling the skyline. Climbing to a temple lookout for sunset is an excellent way of getting the most of your visit to Bagan. However, by far the most magical and most popular way of seeing the temples that pepper the landscape at Bagan is by taking a hot-air balloon at dawn. Coast over the monuments with a bird's eye view of the morning activities and marvel at the unadulterated beauty below you.
Bagan Tours
Here are some popular itineraries that include a visit to Bagan. Alternatively, if you would like to include a visit to Bagan on a bespoke touring itinerary to Myanmar (Burma), take a look at our tailor-made holiday planning section.
Signature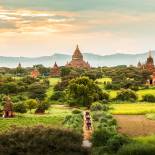 Tailor-made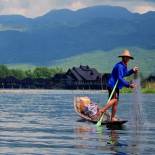 Signature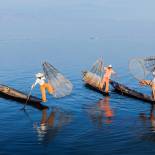 Tailor-made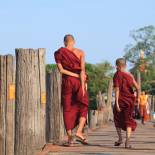 Signature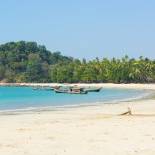 Show All Tours