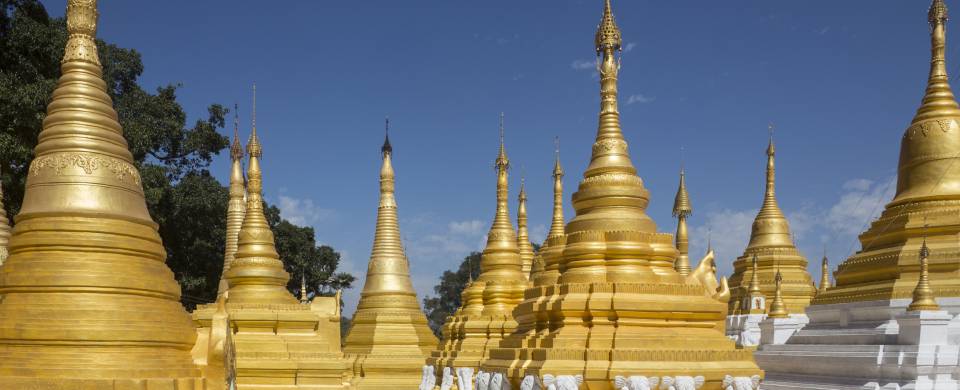 Trips and Tours to Pindaya
About Pindaya
Situated in the heart of Myanmar's most important agricultural regions, the small town of Pindaya is surrounded by a pretty patchwork of fields and hedges. The drive from Heho, near Inle Lake, to Pindaya is one of the most scenic in Myanmar, with the road passing a farmed quilt of red soil, green vegetation and colourful flowers. The local farmers tend their fields with wicker baskets on their backs, the essence of life in the countryside for many Burmese people. Until a slow-moving water buffalo appears from the ponds, the landscape makes it easy to believe you've been transported to southern Europe.
Read More
The town of Pindaya is famed for its limestone caves where thousands of Buddha images have been collected over the centuries for worship. There are three caves in total that serve as a place of Buddhist pilgrimage but only one is open to the public - the Shwe Oo Min Natural Cave Pagoda. Located above the attractive Pone Taloke Lake and affording terrific views over Pindaya, this cave complex is bursting with Buddha images of all shapes and sizes with some recently donated.
It is estimated over 8,000 statues fill the cavernous tunnels with materials as varied as marble, brick and teak and legend has it that the caves were once home to a giant spider that captured a local princess. A prince killed the spider and rescued the princess, giving the town its name - Pindaya, translating as 'taken the spider'. The town also hosts an itinerant morning market every fifth day where locals and those further afield gather to sell and buy fresh produce. A trip to this market is a must for anyone seeking a glimpse into authentic Burmese life.
Pindaya Tours
Here are some popular itineraries that include a visit to Pindaya. Alternatively, if you would like to include a visit to Pindaya on a bespoke touring itinerary to Myanmar (Burma), take a look at our tailor-made holiday planning section.
Signature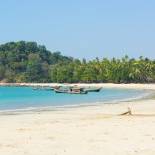 Show All Tours