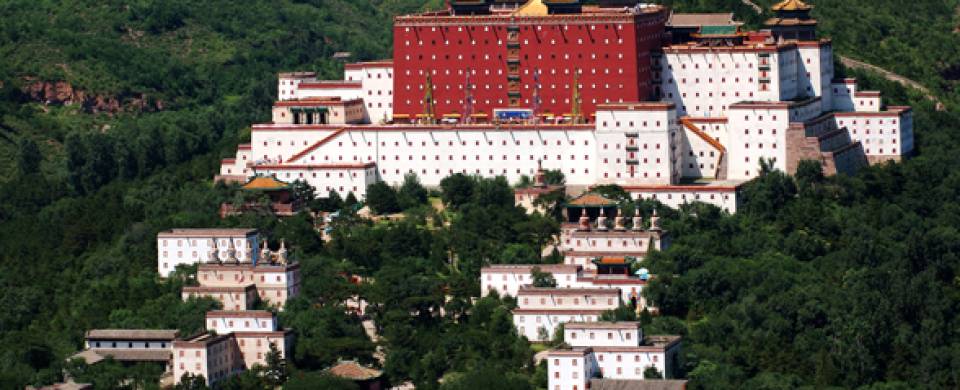 Trips and Tours to Chengde
About Chengde
Situated near the Luan River north of Beijing in Hebei Province, Chengde is best known as the summer residence of the early Qing Dynasty emperors.
Read More
The Kangxi emperor chose the location for the elaborate mountain resort, now a UNESCO World Heritage-listed Site, in 1703 as a means of escaping the hot summers in Beijing. The strategically secure location is surrounded by mountains and set in a river valley and allowed the robust Manchu to engage in hunting and martial sports. The former Imperial resort features large parks with lakes, pagodas and palaces ringed by a wall. So that the emperor could exploit allegiances, the Eight Outer Temples found outside the wall were built in varying architectural styles to put visiting Mongol and tribal chieftains at ease. The largest and most impressive of these is the Putuozongcheng Zhi Miao, which was built to resemble the Potala Palace in Lhasa, Tibet. The temple has displays of thangkas (Tibetan religious scrolls), Tibetan religious iconry and two miniature sandalwood pagodas.
Xumifushou Zhi Miao was built to impress the visiting Panchen Lama who came to Chengde on the occasion of the Qianlong emperor's birthday in 1780. A highlight of Puning Si Temple, which was built in 1755 by the Qianlong emperor and combines Han Chinese designs at the front with typical Tibetan structures at the back, is the majestic wooden statue of Guanyin in the main hall. Puning Si is also noteworthy for being the only working temple at Chengde.