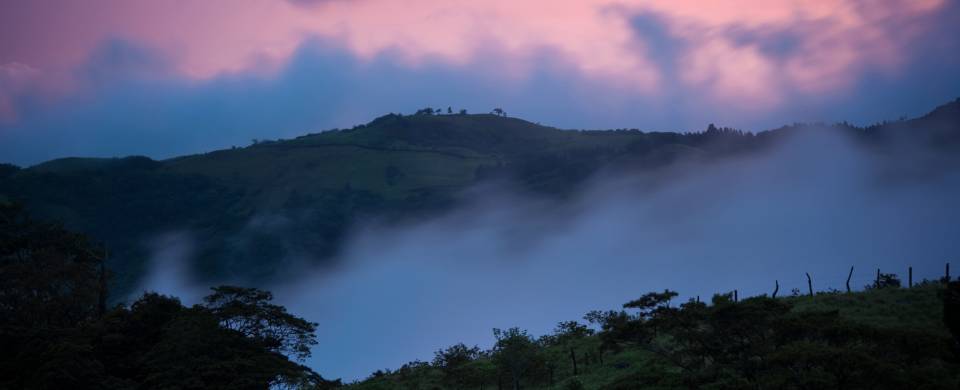 Trips and Tours to Santa Elena
About Santa Elena
Perfectly located next to both the Monteverde Cloudforest Reserve and the Santa Elena Reserve, the Tico village of Santa Elena is an important transport and commercial centre. Both reserves protect primary cloudforest with activities ranging from canopy tours and suspension bridges to nature walks and zip-line tours. The Monteverde Reserve often features on travellers' Costa Rican itineraries though the smaller reserve of Santa Elena offers a more peaceful experience with fewer visitors.
Read More
Besides serving as the ideal base for trips into the neighbouring cloudforest reserves, the town of Santa Elena is also home to many good nature museums as well as the Jardin de Orquideas where over 425 species of orchid can be examined in detail with the aid of a magnifying glass. For those who like their animals scaly, slithering and cold-blooded, the Serpentarium is home to various snakes including pit vipers and coral snakes. Here you'll also find toads, frogs, turtle and lizards.
Plenty of activities are available in Santa Elena including horse riding through the surrounding forest and farmlands with trips to the San Luis Waterfall, a beautiful stream of water falling over three tiers into perfect swimming holes. The falls can also be visited on foot as part of a day's excursion from town. Adrenaline junkies will also find plenty to keep them entertained from white-water rafting to rappelling and mountain bike expeditions to bungee jumping. The area around Santa Elena is a great place to learn about Costa Rica's famed coffee beans with a number of local farms offering guided tours.