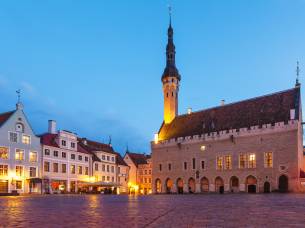 Our pick #1
Tallinn Old Town
Enclosed by medieval walls, Tallinn's Old Town is a charming collection of ancient churches, grand baroque palaces and forbidding fortifications. Dating back to the 12th century, Tallinn's old town is now a UNESCO World Heritage Site and shows the influences of Danish, Swedish, German and Russian rule in its architecture with a plethora of styles and features. The cobbled market square of Raekoja plats sits at the centre of town and throughout the year plays host to open-air performances, medieval festivals, and a magical Christmas market in the winter months.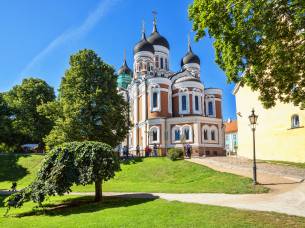 Our pick #2
Alexander Nevsky Cathedral
Completed in 1900, the impressive Alexander Nevsky Orthodox Cathedral was built during a period when Russian Tsars ruled Estonia and much of the Baltic. Typical of a Russian Orthodox cathedral, it features onion-domes with golden spires and a beautiful interior richly decorated with wonderful icons and frescoes. Crowning Toompea Hill, the Alexander Nevsky Orthodox Cathedral is Tallinn's largest and features 11 bells, one weighing 15 tonnes.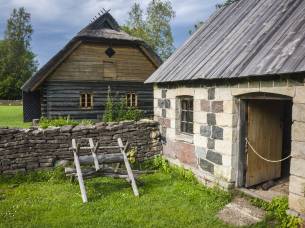 Our pick #3
Estonian Open-Air Museum
A short distance from Tallinn stands the Estonian Open-Air Museum, a collection of 14 farms that showcase rural Estonia - its architecture and traditional way of life. Historic buildings from the 18th, 19th and 20th centuries litter the sprawling complex with everything from chapels to taverns with mills, shops and a fire station also. In the summer months staff dress in traditional costume, emphasising the sense that you've returned to the past. Visitors can enjoy traditional Estonian cuisine, ride in a horse-drawn carriage, shop for handicrafts or hire bikes and explore at leisure.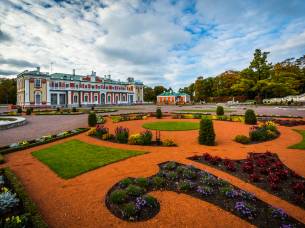 Our pick #4
Kadriorg Park
Situated some 2km from Tallinn's Old Town, the romantic Kadriorg Park is the green heart of the capital where grand oak and chestnut trees line formal ponds and historical houses border the grounds. Construction on the park began under Russian rule and a number of architectural pieces display such influence including the baroque Kadriorg Palace, a brilliantly preserved summer palace that was designed to resemble the Italian palaces of the time. Kadriorg Park is also home to the KUMU Art Museum with displays of Estonian art classics and modern pieces.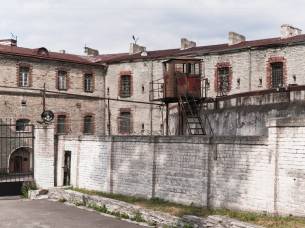 Our pick #5
Patarei Sea Fortress
This 19th century sea fortress was established by Tsar Nicholas I and has served as an artillery battery as well as a prison where hundreds of people were incarcerated, interrogated and executed, including 250 French Jews during the Third Reich. Spread over four hectares, a section of the fortress is open to the public as a Culture Park with street art and installations displayed in the prison cells.
See Also
To help further plan your visit to Estonia, check out our handy Travel Guide resources:
Best Time to Visit
- climate and seasons in Estonia
Tourist Visas
- details regarding visa regulations and procurement
Top Travel Tips
- useful information on money, health, food and shopping