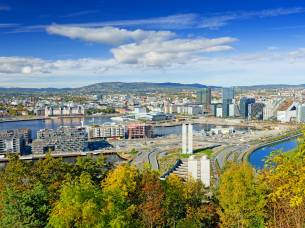 Our pick #1
Norway's capital city is the perfect combination of culture and natural beauty with a host of world-class museums and art galleries, and a backdrop of pristine forests and lakes. The city matches its gorgeous surroundings with eye-catching modern architecture, a 14th century fortress and attractive parks. As the country's largest city, Oslo is a thriving metropolis with an air of confidence that charms most visitors. Within the city limits you can feast your eyes on fine 18th-19th European art, let your hair down and take advantage of the cosmopolitan nightlife, and enjoy scenic hiking trails.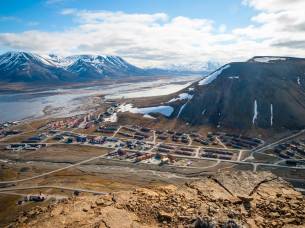 Our pick #2
Svalbard Islands
Located off the far north coast of Norway at a 1,308km distance from the North Pole, the Svalbard archipelago is a true Arctic wilderness with breathtaking mountain ranges, towering glaciers and vast rocky fields. Of the dozen or so islands only one is permanently populated and that's Spitsbergen where you'll find the colourful settlement of Longyearbyen where many visitors base themselves. From here you can enjoy scenic boat trips, glacier hikes, expeditions by snowmobile and husky sledding.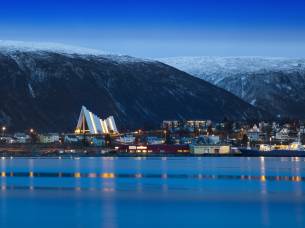 Our pick #3
Tromso
With a calendar of lively events, a vibrant nightlife and the world's northernmost university, the city of Tromso is the cultural capital of Arctic Norway. Spread out across Tromsoya island and the mainland, one of Tromso's most prominent features is the gracefully slender bridge that connects the two parts of the city though what attracts most visitors here is the chance to spot the Northern Lights. Tromso's location within the Arctic Circle in the north of Norway means the long, dark winters are ideal for catching a glimpse of the spectacular celestial display.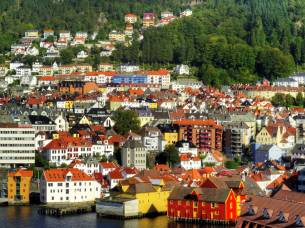 Our pick #4
Nestled along mountainous coastline carpeted in dense forest, Norway's second-largest city is one of its most appealing with an historic wharf that was designated UNESCO World Heritage status in 1979. Crammed with charm from the cobbled streets to the colourful wooden houses, Bergen combines history with modern living thanks to its lovingly preserved port and thriving cultural life with a healthy offering of restaurants, cafes, museums and art galleries. Its reputation as a predictably rainy destination is well-deserved but that doesn't dampen the mood of the proud and friendly locals who add to the easy-going character of the place.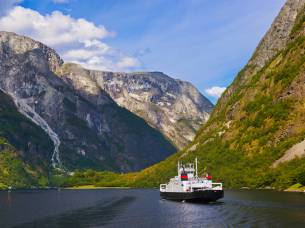 Our pick #5
Sognefjord Region
Norway's deepest and second-longest fjord is breathtakingly beautiful with imposing mountains and vivid blue waters. Cutting across Western Norway for some 200km, the main waterway branches off into dozens of picturesque arms where the waterfalls cascade through emerald green vegetation and the region is home to a number of farming communities and pretty villages. One of the best ways to experience the Sognefjord region is by boat stopping off at places of interest such as Flåm for its dizzying railway and Lærdal for the best preserved stave church in Norway.
See Also
Check out our handy Travel Guide resources to help plan your trip to Norway:
Best Time to Visit - climate and seasons in Norway
Tourist Visas - all you need to know about visas for Norway
Top Travel Tips - useful info on money, health, food and more