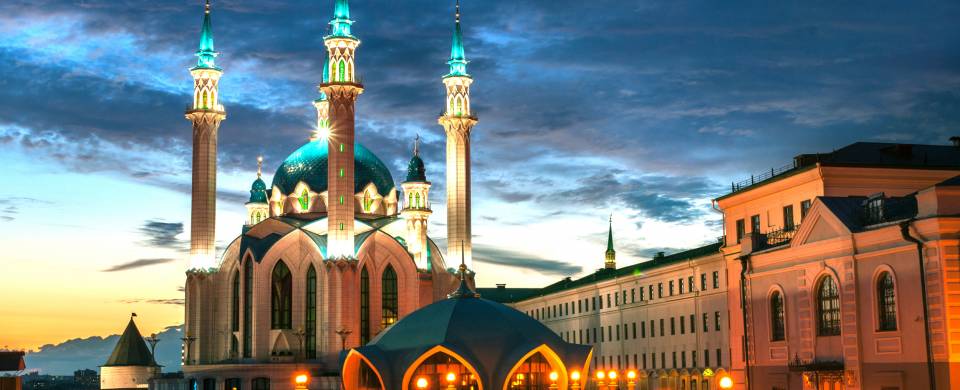 Trips and Tours to Kazan
About Kazan
Situated on the Volga River east of Moscow, the city of Kazan is the capital of the Tatarstan Republic, home to a Turkic people that have a strong sense of autonomy. It's a fascinating clash of cultures with European and Asian influences as Islam thrives beside Christianity with half the population Slavic Russian. The sense of local identity is strong too with street signs in the Tatar language and pride taken in traditional culture from clothing to dance and music.
Read More
Founded in 1401 as the capital of a Tatar principality, the city actually predates Moscow by about 150 years with its own citadel and important religious monuments. The 16th century white limestone walls of the city's Kremlin encloses the typical government offices and a Hermitage gallery that often displays excellent exhibits borrowed from the State Hermitage Museum in St Petersburg. Within the grounds of the Kremlin also stands a large mosque that was built in 2005 and a cathedral.
Outside of the Kremlin Kazan has plenty else to keep you occupied with the Tatarstan Museum of Natural History providing displays on the planets, dinosaurs and life on Earth, while the Tatarstan National Library holds a staggering 100,000 documents written in the Tatar language, all housed in an attractive 19th century mansion. Outside of the city, the world's great religions are all represented at the Temple of All Religions, an architectural complex home to an Orthodox church, a mosque, and a synagogue that perfectly represents Kazan's peaceful mix of cultures.