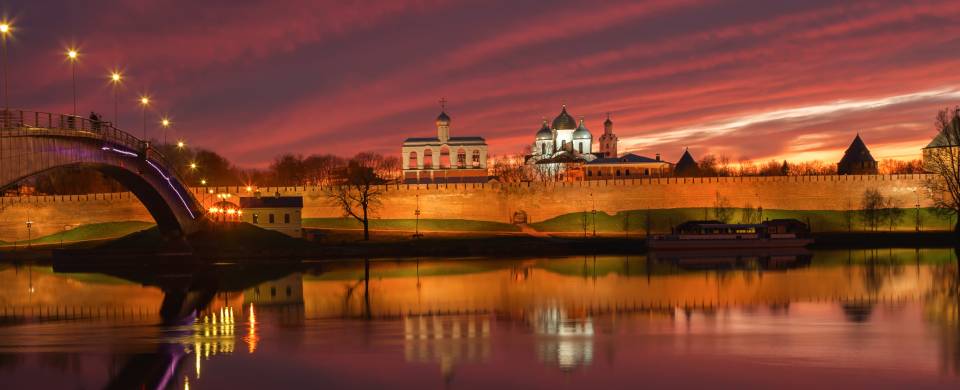 Trips and Tours to Novgorod
About Novgorod
The ancient and provincial town of Novgorod is en route from St Petersburg to Moscow and a popular pit-stop. This pretty town is of historic interest; being one of the oldest towns in the country, and once the leading political and cultural centre of Russia, when Moscow was just a small provincial outpost.
Read More
Take a guided tour around the once powerful Kremlin in Novgorod which is now a relic of the town's once political significance. In the centre of town you will find the impressive Cathedral of St Sophia, which is possibly the oldest building in Russia, and the Church of Our Saviour-at-Ilino with its breathtaking frescoes by the legendary Byzantine painter Theophanes the Greek.
Just out of town is the 12th Century, decrepit Yurev Monastery, in an attractive riverside setting, with a cafe just outside the monastery walls where you can grab a drink, whilst enjoying the views.
Fancy some fresh air? You could take a trip down the Volkhov River, the surrounding countryside and marshes are very picturesque, with churches dotted along the banks. Or, for something completely different, why not try sweating it out in a traditional Banya (sauna); there is a perfectly good one in Novgorod. You'll also find plenty of eateries in the centre of town.
Novgorod Tours
Here are some popular itineraries that include a visit to Novgorod. Alternatively, if you would like to include a visit to Novgorod on a bespoke touring itinerary to Russia, take a look at our tailor-made holiday planning section.
Signature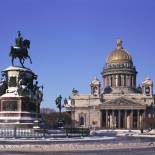 Tailor-made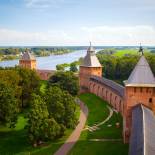 Show All Tours