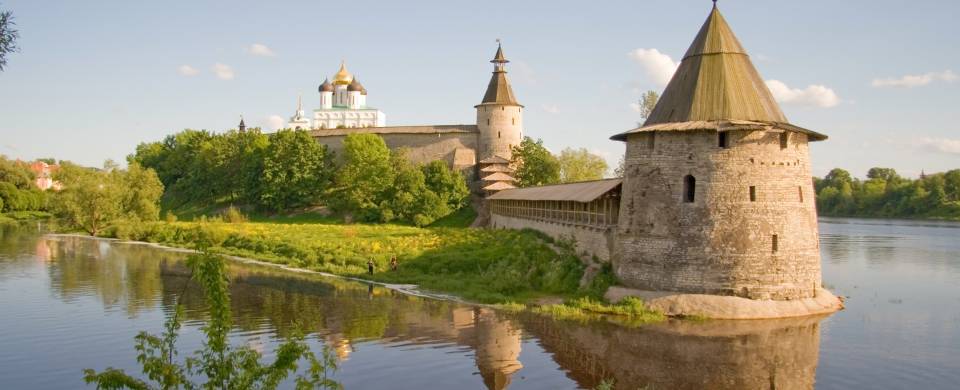 Trips and Tours to Pskov and Pechory
About Pskov and Pechory
Located in the north west of Russia, just 30km from Estonia, the ancient and historical Pskov with its fortified kremlin and Trinity Cathedral is a firm favourite amongst tourists. Pskov dates back as far as 903, making it as old as the country itself and it has played host to a stream of Baltic invaders over the years. Pskov has retained much of its medieval outer-town walls and is crammed full of tiny, picturesque churches and fabulous examples of Byzantine architecture.
Read More
Explore Pskov's impressive riverside kremlin, which was the religious and ceremonial centre of the town. Within its crumbling walls, is the gorgeous Trinity Cathedral, which is definitely a highlight of any visit to Pskov. Standing at 256 feet tall, the cathedral has a gilded domed roof, which can be seen from 30km away on a fine day, making it a prominent landmark. Inside the cathedral there are impressive 17th Century frescoes and the graves of many princes who have been buried there, dating back as far as 1138.
A short drive from Pskov brings you to the beautiful little settlement of Pechory, famed for its monastery, where you can explore the peaceful grounds of this still-working cloister which is home to over 70 monks. The monastery was founded in 1473 when the first hermits settled in local caves. If monastic law permits, enter the spooky burial caves where over 10,000 monks bodies lie in coffins, piled on top of each other in the tunnel walls.