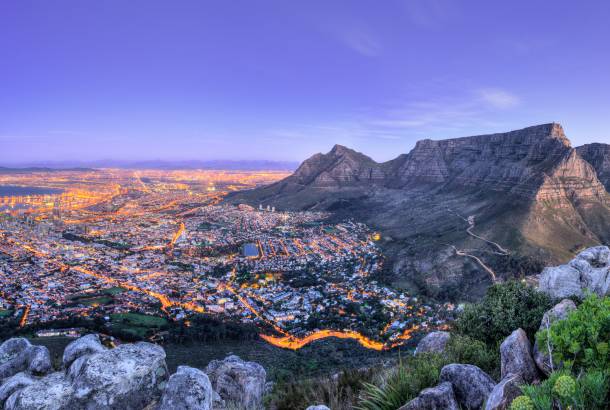 Seasons and Weather
South Africa is a predominantly sunny country, with year-round travel possible thanks to its vast size and diverse range of landscapes and attractions. The climate is seasonal, although as the transitional seasons of spring and autumn tend to be very short, the year is typically divided into summer and winter months.
When is high season in South Africa?
In general, summer weather lasts from October to April, with much of the country being warm and sunny. During this time, South Africa experiences its high season and temperatures rise. However, travel during the South African school holidays in December is best to be avoided as many of the wildlife parks can get very crowded.
When is low season in South Africa?
From May to September South Africa experiences its winter. Temperatures are generally still mild, although it can get cold in the night and early mornings. However as this is the low season for tourism, the parks are wonderfully uncrowded. There's also little to no rain and fewer mosquitos to contend with.
Climate | Cape Town
| | Jan | Feb | Mar | Apr | May | Jun | Jul | Aug | Sep | Oct | Nov | Dec |
| --- | --- | --- | --- | --- | --- | --- | --- | --- | --- | --- | --- | --- |
| Temp Min °C | 16 | 16 | 14 | 12 | 9 | 8 | 7 | 8 | 9 | 11 | 13 | 14 |
| Temp Max °C | 26 | 26 | 25 | 22 | 19 | 18 | 17 | 18 | 18 | 21 | 23 | 24 |
| Rainfall (mm) | 15 | 8 | 18 | 48 | 79 | 84 | 89 | 66 | 43 | 31 | 18 | 10 |
Climate | Kruger NP
| | Jan | Feb | Mar | Apr | May | Jun | Jul | Aug | Sep | Oct | Nov | Dec |
| --- | --- | --- | --- | --- | --- | --- | --- | --- | --- | --- | --- | --- |
| Temp Min °C | 21 | 20 | 19 | 15 | 10 | 6 | 6 | 9 | 13 | 16 | 18 | 20 |
| Temp Max °C | 33 | 32 | 31 | 29 | 28 | 26 | 26 | 27 | 29 | 30 | 31 | 32 |
| Rainfall (mm) | 94 | 96 | 66 | 38 | 14 | 11 | 11 | 8 | 28 | 40 | 63 | 92 |
Upcoming events
Here's an overview of some of the festivals and events taking place in South Africa over the next year:
2021:
March 14th -
Cape Town Cycle Tour (
Cape Town
)
March 31st-April 6th -
Klein Karoo National Arts Festival (
Oudtshoorn
)
April TBC -
Afrika Burn (Tankwa)
June TBC -
National Arts Festival (Grahamstown)
September 24th -
King Shaka Day (KwaDukuza)
November 20th-21st -
Ficksburg Cherry Festival (Ficksburg)
There's also a number of national holidays in South Africa and on these dates many businesses and some tourist sites will close for the day so plan your visit accordingly.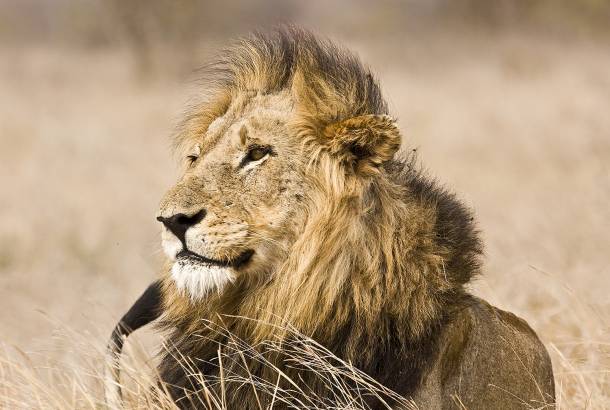 Best Time to Visit by Destination
Thanks to South Africa's vast size, the climate varies from region to region. Therefore, the best time to visit will depend on where you want to go and what you want to see.
When is the best time to visit Cape Town?
From June to August, Cape Town experiences its winter rainfall. Therefore the best time to visit for a holiday is during the city's dry summer months. Between December to February Cape Town's temperatures reach their peak and this popular time sees busy beaches and buzzing nightlife. The fierce south-easterly wind also blows hard during this time, but usually subsides by February.
So if you're looking to spend some time on the beach, aim to hit the sands from late January to late April. You can expect less-crowded beaches, calmer breezes and better rates. Whales arrive in the waters around Cape Town from July onwards, with the city being the best place in the world to view Southern Right whales from the coastline.
When is the best time to visit Kruger National Park?
Kruger National Park is generally considered a year-round destination, however South Africa's two seasons offer different wildlife viewing experiences. During the dry winter months from May to September, game viewing is fantastic as the vegetation is sparse and animals are much easier to spot.
From November to April, Kruger is then transformed into a lush green landscape with the arrival of the summer rains. This 'green season' makes for excellent photography and is the best season for bird watching. Many animals also give birth during these months, so you can be sure to spot some cute newborns.
When is the best time to drive the Garden Route?
South Africa's famous Garden Route also boasts a year-round climate, however rains can be experienced at any time of year. November to April sees the hottest temperatures, with the coastline getting particularly busy during the Christmas school holidays. Therefore the best time to hit the beaches is from February to April.
The winter months also see much excitement along the Garden Route with the arrival of whale watching season from July to October. Winter is also a great time for hiking here.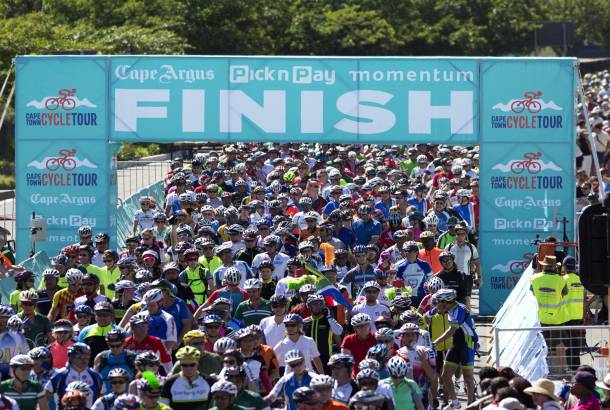 Festivals and Events
With world-famous cosmopolitan cities and a rich cultural legacy, South Africa hosts a number of arts festivals and sporting events throughout the year. To help you plan your visit to South Africa we've put together a selection of some of the more popular.
This is by no means an exhaustive list as dozens of events and festivals take place in South Africa each month. Event and festival details can change so please check with the organisers that the event is happening before making your travel arrangements.
What is the Cape Town Cycle Tour?
The world's largest timed cycling event has been held in Cape Town for the last 39 years, attracting some 35,000 cyclists from around the globe including some of the Tour de France greats. The 109km route follows the beautiful Cape Peninsula with road closures in Cape Town during the day.
What is the National Arts Festival?
Celebrating the best in crafts, theatre, jazz and opera among a host of other artistic mediums, this is Africa's biggest arts festival. It takes place in the university city of Grahamstown over 11 days with a Main and Fringe programme open to all ages.
What is the Cape Times Waterfront Wine Festival?
Representing the full spectrum of the Cape's wine producers with the region's finest wineries gathering to entice visitors alongside a variety of gourmet delicacies including South Africa's finest cheeses.
When are the King Shaka Day Celebrations?
Each year in September the Zulu heads and thousands of Zulu people congregate in the town of KwaDukuza to play homage to King Shaka and celebrate Zulu traditions. Attendees dress in full Zulu costume with speeches made by the current king.
What is Afrika Burn?
Taking inspiration from America's Burning Man Festival, this festival in Tankwa features a temporary city of art, theme camps, costume, music and dance performances and offers the chance for organisations and individuals to question connection within communities and larger society.
What is the Ficksburg Cherry Festival?
Towards the end of the year the country town of Ficksburg attracts thousands of people looking to feast on cherries, try their hand at pip-spitting and enjoy the magnificent scenery. Plenty of events are held including sky diving displays in what is one of South Africa's oldest festivals.
What is the Klein Karoo National Arts Festival?
Held in the Karoo town of Oudtshoorn this festival celebrates the Afrikaans art and culture with well-known and up-and-coming artists featured. Theatre, dance and classical music are also part of the programme.
>