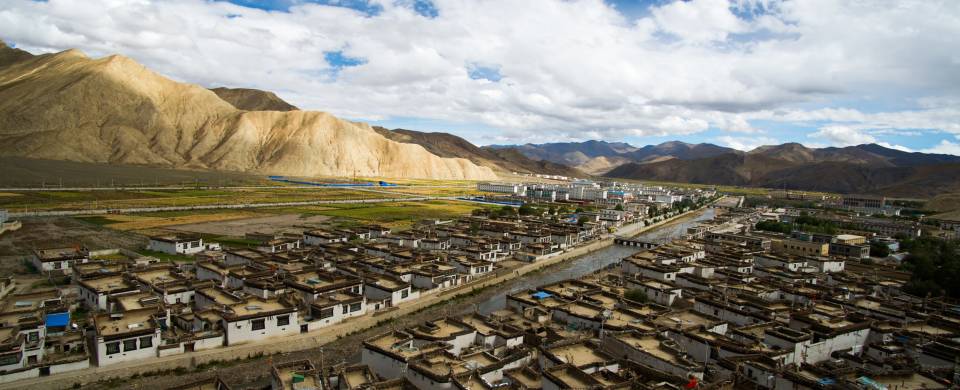 Trips and Tours to Xegar
About Xegar
Xegar is a small town at the base of Mount Everest in Tibet. The town acts as the starting point for many climbing expeditions to the highest mountain in the world
Read More
(Everest), along with other mountains in the Himalayan region, including Mt. Lhotse and Mt. Makalu. The town was built at the foot of the ruins of the impressive Xegar Dzong (fortress). Xegar was once the capital of the Tingri region and used to be an important trading post where Sherpas from Nepal exchanged rice, grain and iron for Tibetan wool and salt. Today it is a busy hub for hikers from around the world.
The barren landscape here is reminiscent of lunar scenes from films, reminding travellers that they have well and truly left their comfort zone and they are now in some of the harshest conditions in the world. That being said, with the discomfort of altitude sickness comes the chance to cast your eyes upon the most exhilarating scenery on the planet. Snow-capped mountains rise up to unfathomable heights while stunning lakes, formed from melted ice, stretch out between the peaks.
One of the most prominent features of the town of Xegar is the Shelkar Choedhey Monastery. Shelkar is another name for Xegar and the monastery was built upon what was considered to be sacred ground by the Tibetans back in the 1200s. Travellers to Xegar should take the time to explore the monastery and to observe the monks at study as it is a fascinating part of Tibetan culture. Xegar is a small town but it is perfect for a stopover on the way to Base Camp or whilst exploring the Himalayan region.