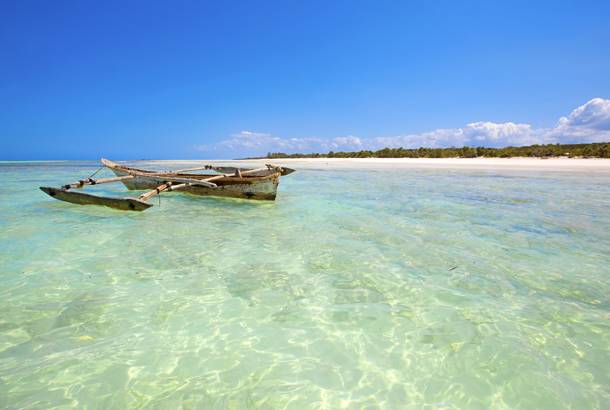 Seasons and Weather
Zanzibar's weather pattern is divided up in to dry and wet seasons. Its main rainy season lasts from March to May, with tropical downpours virtually every day, high humidity and temperatures in the mid 30s. There is another, shorter, rainy season in November and December, however these rains tend to be lighter and less predictable.
The best time to visit Zanzibar is between June and October as the rains will have dried up and the temperature will be hot but not unbearable. This is also the best time to go scuba diving as visibility will be at its peak. Visiting at the beginning of the dry season is usually a good option as the island will still be lush and hydrated from the wet season. Visiting in January and February is also recommended as this is usually a dry period between the two rainy seasons.
Thinking of visiting Zanzibar? Download a copy of our Africa brochure for inspiration.
Climate
| | Jan | Feb | Mar | Apr | May | Jun | Jul | Aug | Sep | Oct | Nov | Dec |
| --- | --- | --- | --- | --- | --- | --- | --- | --- | --- | --- | --- | --- |
| Temp Min °C | 19 | 17 | 18 | 19 | 19 | 18 | 18 | 17 | 16 | 17 | 17 | 19 |
| Temp Max °C | 27 | 28 | 26 | 26 | 26 | 25 | 24 | 24 | 25 | 25 | 26 | 27 |
| Rainfall (mm) | 75 | 33 | 126 | 228 | 261 | 60 | 30 | 30 | 24 | 63 | 201 | 150 |
Upcoming events
To help plan your visit to Zanzibar, here's an overview of upcoming festivals and events on the island. This is by no means an exhaustive list, so if you are thinking of heading to Zanzibar outside of these dates and want to know what's on, check the Tanzania Tourism site for more information.
2021:
February 11th-14th -
Sauti za Busara (Stone Town)
July 23rd/24th -
Mwaka Kogwa (various locations)
July TBC-
ZIFF (venues across the island)
August TBC -
Jahazi Jazz & Literary Festival (Stone Town)
November 26th-29th -
Zanzibar Beach and Watersports Festival (Jambiani)
There's also a number of national holidays in Zanzibar and on these dates many businesses and some tourist sites will close for the day so plan your visit accordingly.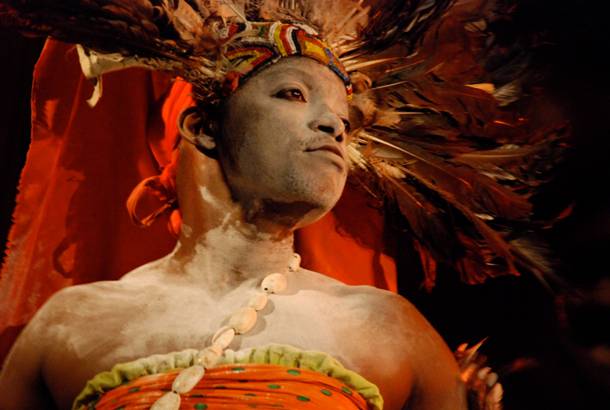 Festivals and Events
For such a tiny island, Zanzibar sure packs a punch when it comes to its festivals and events. Often showcasing the best of African culture and promoting a positive outlook of the island's rich and diverse cultural identity, each festival is brimming with colour, laughter and music. Whether it's writers or waves, riffs or religion, here's a summary of our favourite celebrations.
What is Sauti za Busara?
Consistently recognised as East Africa's number one music festival, Sauti za Busara is definitely not an event to be missed. During this festival, hundreds of artists perform across three stages, carnivals and parades wind through the town and fringe festival events take place across the island. Sauti za Busara is a true expression of contemporary African culture, highlighting its vibrancy and diversity in a positive and respectful way. The festival also provides valuable employment and cultivates professionalism and talent.
What is the Zanzibar International Film Festival?
The East African response to Cannes, ZIFF draws in film makers from Africa and further afield who want to showcase their work. Films are screened in various venues across the island and the categories range from feature length films to shorts, documentaries and more. The final night of the festival is an awards night where the best films are recognised and rewarded. In addition to screenings, the festival also features a women's panorama, which gives women a platform to highlight pertinent gender and social issues.
What is Mwaka Kogwa?
This festival is a celebration of the Shirazi New Year and is one of the more obscure festivals you're likely to encounter. It is believed that in order to start the year in a state of harmony, you must cleanse yourself of all your past grievances by letting out all of your aggression. This ritual sees young men battling it out with each other using the stalks of a banana plant while women sing in the background. After the battles have come to an end, a small thatch hut is built and then burned down, which is supposed to prevent any hut fires in the New Year from being fatal.
What is the Jahazi Literary & Jazz Festival?
Just like the name suggests, the Jahazi Literary & Jazz Festival is all about literature and jazz. On the music side of things, the event brings together some of Africa's most prominent talent to perform and inspire. As far as the literary side is concerned, notable African writers will take to the stage to share poetry and stories with their captivated audience. After the performances, it is common for attendees to mix and mingle with the writers and musicians, who are always willing to give advice to aspiring artists.
What is the Zanzibar Beach and Watersports Festival?
It is impossible to visit Zanzibar and not fall head over heels in love with the pristine white powder beaches that fringe the island. In honour of their unparalleled beauty, a celebration is thrown every year, luring in beach-lovers from all over the island and beyond. The program for the festival usually consists of sports tournaments, including beach football, volleyball and rugby. They also have bartending competitions, yoga classes on the beach, human fussball, drumming workshops, live music, jamming sessions and, of course, plenty of delicious food.
See Also
Check out the following useful resources to help you plan your relaxing Zanzibar beach break:
Best Places to Visit - top 5 destinations on the island worth visiting
Tourist Visas - what you need to know before travelling to Zanzibar
Top Travel Tips - information about money, food and vaccinations