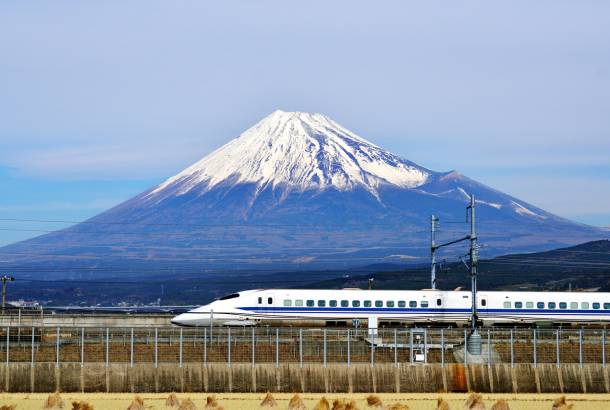 Getting Around
We use Japan's fast and efficient rail network to get from A to B, with internal flights to cover longer journeys. Our Japan Festival Tours are escorted by a local guide who will take care of the group's travel arrangements. When travelling with us on a Private Tour in Japan you will be met upon arrival at the airport and escorted by shuttle bus to your start hotel. While our tours do include a day of guided sightseeing in Tokyo and Kyoto, the remainder of your tour is independently led, meaning you will be responsible for getting from place to place.
Thankfully transportation in Japan is modern, punctual and easy to use. To ensure you have a hassle free start to your trip in Japan, we will provide you with various travel vouchers on arrival in the country - these will then need to be exchanged for actual travel tickets.
Exchanging Your Vouchers
On our private tours you will need to exchange the vouchers we give you for actual rail tickets after your arrival in Japan. We recommend making the exchange at a mainline station in Tokyo. Instructions on how and where to do this will be in the Japan Rail Pass pamphlet you will be provided with. Note that you will need to show your passport when you make the exchange, and when you make the exchange you will be asked to state the date you wish to start using the passes.
Please note that many ticket offices do not open until 9 or 10am, so be sure to make the exchange in advance if you plan on making an early start. Plus remember to check your Japan Rail Pass pamphlet you will receive with the vouchers for specific ticket office opening hours.
Reserving a seat for your journey
You can make seat reservations for no extra charge using your Japan Rail ticket – simply apply at any JR ticket office or at the time you make the exchange. You can reserve seats whenever you like; days in advance, the day before each journey; even just turn up at the station a few minutes before the train departs and (subject to availability) you can reserve seats. If you like to be very organised you can even make all your seat reservations right at the start of your trip. You will not be penalised if you end up not using a reservation, though it is polite to turn the reservation in at a ticket office so that other people can use those seats. Alternatively you can just turn up and travel in the unreserved seats carriage of any JR train.