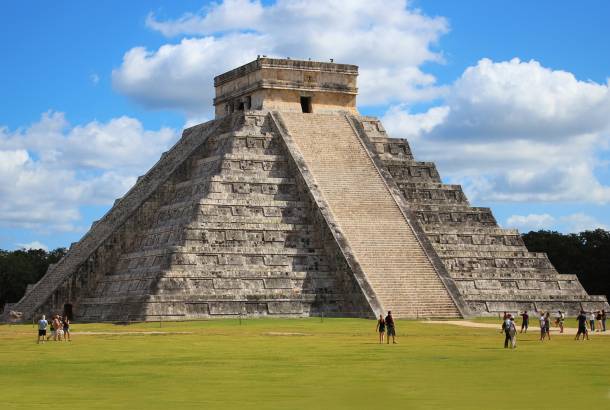 Thinking of visiting Mexico and want to make sure you're thoroughly prepared? Perhaps you're looking for more information on what to expect of the food and how to stay safe when travelling? Here you'll find lots of handy tips on everything travel-related in Mexico.
What vaccinations do I need for Mexico?
You should seek medical from your local health practitioner advice before travelling to Mexico and ensure that you receive all of the appropriate vaccinations. As a guide Tetanus, Typhoid and Hepatitis A are strongly recommended.
Do I need anti-malaria tablets for Mexico?
Overall the risk of malaria in Mexico is low to none, particularly in Quintana Roo, one of Mexico's prime travel destinations, and along the US-Mexico border. In states that are low risk, including Chihuahua, Chiapas, Durango, Nayarit, Oaxaca and Sinaloa, be sure to cover up by wearing long sleeves and trousers after sunset and by using a strong mosquito repellent containing at least 50% DEET. An anti-malarial such as malarone or doxycycline may also be taken as an extra precaution when in these regions. For more information on the malaria risk in Colombia visit the
NHS Fit to Travel
page or the
CDC Traveler's Health
page.
Is it safe to drink tap water in Mexico?
It is not advisable to drink tap water in Mexico as it is likely to cause stomach upsets. It's advisable to only drink bottled mineral water, which is readily available from shops, hotels and restaurants though make sure the seal has not been tampered with. Avoid having ice in your drinks as this is usually made with tap water unless otherwise stated.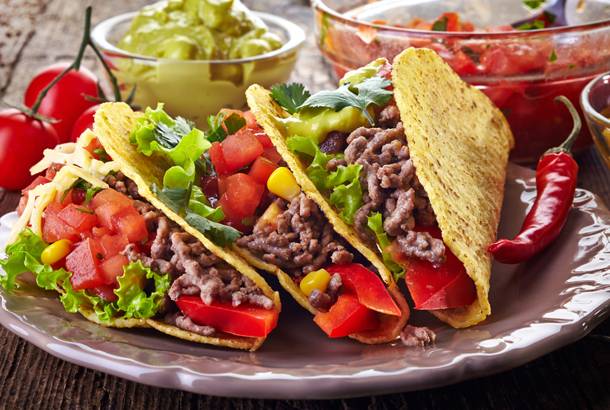 What's the food like in Mexico?
Central American offers an assortment of tasty cuisine and each country has its own specialities. A lot of people assume that food in Central America is very hot and spicey but this is not usually the case, various chili sauces are often available on the table so that you can spice up your food as desired. Most Central American meals come with corn tortillas and sometimes salad, but often lack hot vegetables. Other common sides are rice, beans and sweet fried bananas. Bananas are very popular, served with many main courses and as desert, topped with sugar or condensed milk. Note that the bananas in Central America are a type of plantain and different in flavour and texture. In larger towns and cities, you'll often find a good variety of international restaurants as well as local cuisine so there will be no shortage of choice. It's often possible to get very inexpensive set meals for lunch because it is the main meal of the day in Central America.
Mexican cuisine is popular throughout the world (albeit a westernised version) and the wide range of delicious dishes available in the motherland itself, cannot fail to delight. A tasty speciality is Mole - a rich chilli sauce, blended with nuts, seeds and spices, which is usually served with chicken, turkey or enchiladas and for a tasty snack from the Mexican sandwhiches (torta) which have a base of refried beans, onion, guacamole, tomato, topped with chicken, sausage or ham.
Safe eating while travelling in Mexico
Street food is commonplace in Mexico and travellers will often see tourists and locals alike sitting outside at plastic tables enjoying a quesadilla or two. Generally, few people have any problems with street food but if you are ordering anything with meat make sure it has been cooked adequately and as a rule, avoid anything that looks like it has been sitting in the sun for too long. Locals are usually more than happy to direct you to their favourite stall or restaurant so ask around and find out where the hotspots are.
Is it standard to tip in Mexico?
Tipping is very much a part of Mexican culture and makes up a huge percentage of the wages of many workers. While it is customary in most countries to tip in restaurants and bars, in Mexico tipping extends to a number of other areas as well. Chambermaids and porters in hotels should be tipped between 20-100 pesos and car park attendants, grocery baggers and washroom supervisors should all be tipped as well, but normally just a few pesos. In more upmarket restaurants it is not unusual to have the tip already added to your bill, this is called 'La Propina' and if it has been added you need not tip any more.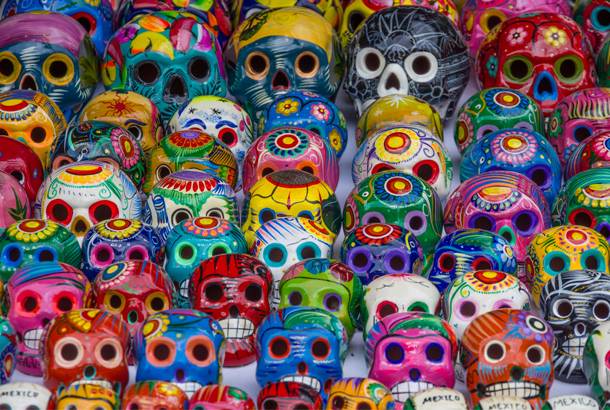 What is good to shop for in Mexico?
There's a whole lot more to Mexican shopping that garish sombreros and mini piñatas. Mexico has a huge array of different items that lure savvy shoppers in year after year. Pottery is a big market here with brightly painted skulls always popular with visitors, as is silver, both of which can be found in abundance throughout the entire country. For those purchasing silver, be sure to check for the .925 stamp on the item to ensure it is sterling.
Naturally, a trip to Mexico wouldn't be complete without coming home fully stocked up with tequila or mezcal. When buying tequila, make sure it is 'anejo', which means 'aged', as this has a much better taste. There are also plenty of places to buy decorated shot glasses or margarita glasses so you have something beautiful from which to consume your alcohol.
Clothing is also a big draw for shoppers in Mexico. Woven ponchos and leather goods are all readily available for a fraction of what they would cost elsewhere. Panama hats are also sold in abundance as are traditional Yucatecan outfits, although stick to the traditional linen or cotton items as these are more comfortable and of a higher quality.
Is bargaining acceptable in Mexico?
For the most part, yes, bargaining is acceptable. Proper shops and food outlets generally don't allow it but in markets and bazaars it is both accepted and encouraged, with many vendors treating it almost like a game. In Mexico, markets and souvenirs usually have what is known as a "tourist price", which is considerably higher than what a local would pay for the same item. If the price seems too high then it almost definitely is, so go ahead and start haggling and if you can negotiate in Spanish this will greatly help your chances of getting a lower price.
Is it safe for a single woman to travel in Mexico?
As is the case anywhere in the world, women do attract attention from men when travelling alone in Mexico. However, while catcalling is annoying, it is very rarely threatening and with a bit of common sense, women will not encounter any additional problems to those that men travelling in Mexico might come across. Be wary of coming across as flirtatious with strangers and don't wear revealing clothing if you are on your own at night.
What is the duty free allowance for Mexico?
The following goods may be brought into Mexico by travellers over 18 years of age without incurring customs duty:
200 cigarettes, 25 cigars or 200g of tobacco
3 litres of spirits and 6 litres of wine
Other goods to the value of US$500 (if arriving by air) or US$300 (if arriving by land)
What is the currency in Mexico?
The official currency of Mexico is the Mexican Peso and is usually indicated with a $ or Mex$ sign or the code MXN. Banknotes come in denominations of 20, 50, 100, 200 and 500.
Pound Sterling, US Dollars, Euro and other major currencies can be exchanged in Mexico. Exchange facilities are available at various bureau de changes and banks and most towns have ATMs. It's advisable to request bank notes in smaller denominations, as it can sometimes be hard to get change from large notes and smaller notes are handy for smaller purchases and gratuities.
Traveller's Cheques are not recommended as they're often difficult to exchange and incur high fees.
What do things cost in Mexico?
Anyone coming from the neighbouring US or Belize will be delighted by how cheap Mexico is. Naturally, areas like Cancun and Playa del Carmen are more expensive because of the amount of tourists they see but generally speaking travellers should be able to get a decent meal from a small restaurant or street vendor for less than $5 per person, including a drink. More upmarket restaurants will usually cost between $10-15. A bottle of water or cup of coffee should cost less than 50 cents.
Entry to ruins and other attractions vary but usually start at around $3-5 and go up to around $20 for places like Chichen Itza. Public transport is also incredibly cheap, with local buses costing less than a dollar for a ticket. Colectivos are usually just a few dollars for journeys that can take up to 3 or 4 hours whereas taxis are considerably more expensive.
What sort of plugs do I need for Mexico and what is the voltage?
Standard Voltage is 110v and plugs are the US-style, 2 flat plugs. We recommend that you pack a universal travel adaptor that will allow you to use a hairdryer, electric shaver, charge a mobile phone and other electrical items.
Is WiFi widely available in Mexico?
WiFi is available throughout the entire country in shopping plazas, cafes, restaurants, bars and hotels. There are some public WiFi zones in more touristy areas as well but these usually require you to buy credit or to log in through your network provider (which is impossible if you don't have a Mexican SIM card). In rural villages, internet access is still limited but there are plenty of internet cafes scattered around.
What time zone is Mexico on?
Mexico is 6 hours behind of GMT. Daylight Saving is observed from the first Sunday in April until the last Sunday in October.
Is Mexico a dangerous place to visit?
Hundreds of thousands of travellers visit Mexico every year without any problems whatsoever. Unfortunately, Mexico conjures up images of drugs lords, cartels and kidnapping but the fact of the matter is that gang violence is much rarer than is portrayed in the media and virtually never involves tourists. The main crime travellers are likely to encounter is petty theft so make sure you don't carry anything valuable with you when walking around crowded cities and keep wallets and jewellery well concealed.
See Also
For further help planning your visit to Mexico check out our Travel Guide resources:
Best Places to Visit - what to see and where to go in Mexico
Best Time to Visit - climate, seasons and festivals in Mexico