Whether you're planning a beach break or an action-packed adventure in Mozambique, there's sure to be a few things you want to know before you go. So we're here to answer all your questions relating to vaccinations, currency and more.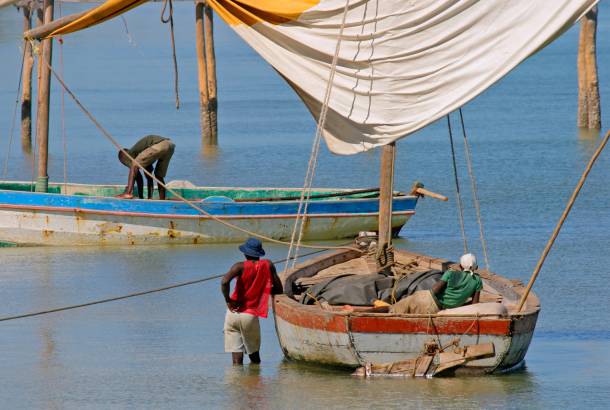 What vaccinations do I need for Mozambique?
It's best to seek medical advice with a health professional at least four to six weeks before you travel and be up to date with all routine vaccinations. As a guide, Hepatitis A, Tetanus, Diphtheria, Polio and Typhoid are highly recommended for most travellers to Mozambique. Other visitors may also be advised to get vaccinations for Rabies, Hepatitis B and Cholera, although your specific vaccinations will be dependent on factors such as your itinerary and the length of your trip. Mozambique has no risk of yellow fever and a vaccination certificate is only required if you are arriving from a country with a risk of transmission.
Do I need anti-malaria tablets for Mozambique?
There's a high risk of malaria throughout Mozambique and visitors are strongly advised to take antimalarials. With several varieties of tablet on offer, it's a good idea to speak to a health professional to decide which one is best for you. Whilst in country, several measures can be taken to help prevent malaria such as wearing long clothing, using insect repellent and sleeping under a mosquito net. For more information on the malaria risk in Mozambique visit the
NHS Fit to Travel
page or the
CDC Traveller's Health
page.
Is it safe to drink tap water in Mozambique?
The tap water in Mozambique is not considered safe and travellers should drink either bottled water or water that has been disinfected. Travellers should also be aware that when ordering a drink with ice, they will need to check that the ice has been made from bottled or disinfected water too.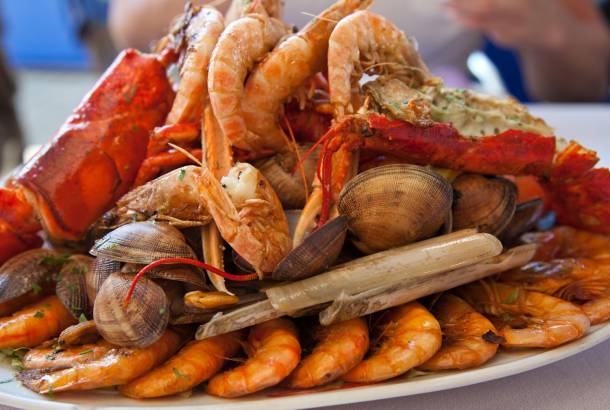 What's the food like in Mozambique?
Mozambique's cuisine is among the most famous in Africa. Whilst centuries of colonisation by the Portuguese influenced the country's use of spices, it's vast coastline and rich fishing grounds have led to an abundance of fresh seafood.
Mozambique's shellfish, particularly crayfish and prawns, are considered by many to be the best in the world. One of the most well-known dishes is peri-peri style prawn or shrimp. And it's common to find grilled seafood on the menu with liberal quantities of peri-peri sauce and rice or fries.
Seafood also forms a large part of the local diet and a classic example is a seafood stew known as Matata. This is one of the few dishes without Portuguese influences and is usually made with clams in a peanut sauce. Another staple food for many locals is known as ncima and is a thick porridge made from corn or maize flour. Other staples include cassava and rice, all of which are served with fish, meat, vegetable or bean sauces.
Safe eating while travelling in Mozambique
Adjusting from western foods to the local Mozambican diet can cause problems for sensitive stomachs. However, there are some simple rules that should help you avoid dealing with an upset stomach during your travels. It's important to stick to food that is cooked and served hot. Fruits and vegetables should also have been washed in clean water and peeled. Meals might not have been prepared to the hygiene standards you are used to back home, so it's best to avoid eating anything that looks old, unclean or undercooked.
Is it standard to tip in Mozambique?
Whilst tipping in Mozambique is not compulsory, it's recommended if you are happy with the service. The standard practice in restaurants is to tip 10% and for hotel maids or cleaners between US$1 and US$2 per day is suitable. During your travels, it's also highly likely you will come into contact with tour guides and, in this instance, tipping ranges between US$4 to US$5 per day. Around half of Mozambique's population live below the poverty line, so any tips will always be enthusiastically received and contribute considerably to a worker's earnings.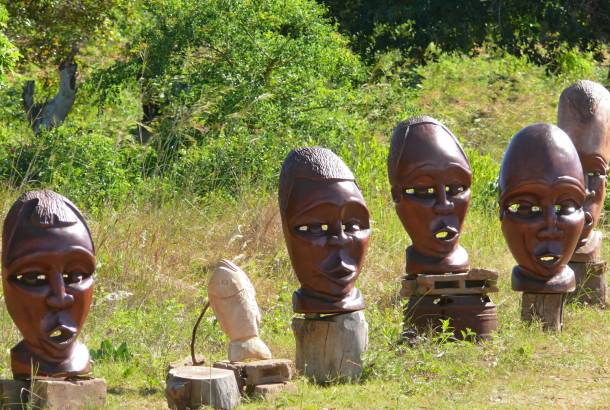 What is good to shop for in Mozambique?
From roadside stalls and huge markets to the department stores and malls of Maputo, Mozambique has a range of shopping options. Whilst the capital's malls offer more formal shopping, with fashion and imported goods catering for the expat community, the country's bustling markets present traditional arts and crafts, clothing, food, cookware and more.
For most travellers, traditional handicrafts make for the best souvenirs and gifts. Representing different tribal cultures and beliefs, these handicrafts include wood carvings, masks, printed textiles, woven baskets, pottery, jewellery and more. Batik paintings can also be purchased very cheaply from roadside stalls and at most beach resorts you'll find rows of street stalls backing the sands.
Is bargaining acceptable in Mozambique?
Bargaining is common in Mozambique and stallholders will expect you to try and haggle their prices. However, when negotiating a price, be tactful and focus on what you think the item is worth rather than getting the cheapest price possible. For example, if the item is handmade by the vendor, it's a good idea to pay a little extra as the money will most likely be helping put food on the table for their families.
Is it safe for a single woman to travel in Mozambique?
Most visits to Mozambique are trouble-free and if you're travelling the country as part of a group tour you're unlikely to encounter any problems. However, those travelling independently will need to have their wits about them. Avoid travelling after dark and don't have your money or valuables on display. If possible, store your most important belongings in a hotel safe or conceal them about your person. Beaches and offshore islands are not policed, so always be vigilant – particularly in the bigger cities.
What is the duty free allowance for Mozambique?
Travellers will be able to bring the following into Mozambique:
250g of tobacco
1L of spirits and 2.25L of wine
50ml of perfume
Narcotics are prohibited, and firearms must have a special license to enter the country.
What is the currency in Mozambique?
Mozambique's official currency is the Mozambican metical. When travelling the country, it's best to make sure you have a variety of ways to access your funds. If exchanging cash, US dollars and South African Rand are the main currencies. Credit cards are also increasingly accepted in the country's larger cities, however Travellers' Cheques are not commonly used.
The three largest banks in Mozambique are Barclays, Standard and BIM. Many banks in the country take international credit and bank cards, although ATMs only dispense the Mozambican metical. ATMs are found throughout Mozambique's larger cities, though be aware there won't necessarily be any near remote beach lodges or on the islands.
ATM and credit card fraud are also common across southern Africa. To help prevent any issues, take care to avoid using ATMs located outside enclosed areas and avoid using them altogether at night.
What do things cost in Mozambique?
Those travelling on a group tour will tend to have most expenses included in the total price. However, those travelling independently should take the following costs into account. A night's accommodation in a budget hotel will generally cost between US$30-40 and a dorm will set you back just $10 or less. Eating at a restaurant will cost you around US$10, whereas street food will be considerably cheaper. Transport isn't too expensive either, with a bus ticket from the capital Maputo to Tofo beach costing approximately US$12.
What sort of plugs do I need for Mozambique and what is the voltage?
The standard voltage is 220V. There are three associated plug types - C, F and M. Plug Type C features two round pins, type F also has two round pins but with two earth clips on the side and type M has three round pins. Be prepared to purchase an adaptor on arrival and travellers from the US will also need a voltage converter and plug adaptor.
Is WiFi widely available in Mozambique?
WiFi is available in Mozambique, particularly in hotels in the capital Maputo, however it may be less easy to find outside of the big cities. Also be aware that the connection may be slower and less reliable than what you are used to at home.
What time zone is Mozambique on?
Mozambique is 2 hours ahead of GMT and does not observe daylight savings.
Travelling with Children
In Africa selected departures of our overland safaris are classified as 'Family Friendly' and these are noted under 'Prices and Dates' on the relevant tours. Family Friendly departures welcome children aged 6 – 17 years travelling with their parents on tour. Please note children will be occupying a seat on the overland truck, therefore they pay full price. Parents must be aware that travellers aged 18 years and older still frequent the trip and the tour is a participation overland tour.
Children aged eight and above travelling with a parent or guardian are also welcome on Lodge Safaris on a request basis and subject to the agreement of the other passengers. Please note that children aged 12+ pay adult price. We can tailor-make private safaris for families and those travelling with younger children.
See Also
Take a read of the following useful resources to help plan your visit to Mozambique:
Best Places to Visit - destinations in Mozambique not to be missed
Best Time to Visit - Mozambique's climate and seasons
Tourist Visas - what you need to know before you travel