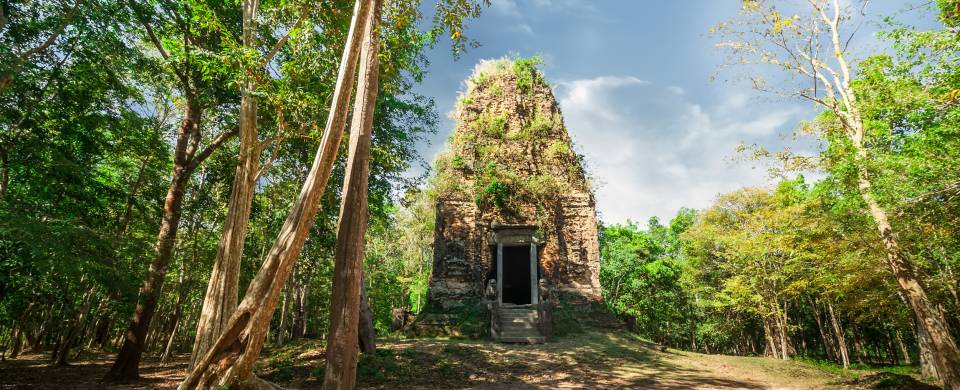 Trips and Tours to Kompong Thom
About Kompong Thom
Kompong Thom is a small, picturesque town in central Cambodia, on the Stung Saen River. Given its strategic location, on a national highway (NH6) between Siem Reap and Phnom Penh (approx. 160km from both), Kompong Thom is an ideal stopover destination for those travelling between these two major tourist centres. The town, which remains relatively untouched by tourism, can be easily navigated on foot. It is also easy to explore the picturesque, surrounding countryside which stretches towards Ton Le Sap Lake and is an important wildlife centre for several species of endangered birds.
Read More
The main attraction in this region is the Sambor Prei Kuk Temple Complex, which is the most impressive collection of pre-Angkor monuments in Cambodia, located 35km from Kompong Thom. This stunning complex set within a forest, was once the capital of Chenla in the early 7th century and remained an important centre of learning in the Angkorian era. The ancient site comprises over 100 brick and sandstone temples, ranging from minor ruins to the three main complexes; Preah Sambor, Preah Tor (Lion Temple) and Preah Yeay Poun. Similarities can be drawn between the three main temple complexes with their intricate bas relief walls, incredible stonework, ponds, central towers and shrines, and the legendary architecture of the Angkor Temple Complex built five centuries later. A visit to Sambor Prei Kuk offers a fascinating prelude to the temples of Angkor and is a must for anyone with a keen interest in temples.
Kompong Thom Tours
Here are some popular itineraries that include a visit to Kompong Thom. Alternatively, if you would like to include a visit to Kompong Thom on a bespoke touring itinerary to Cambodia, take a look at our tailor-made holiday planning section.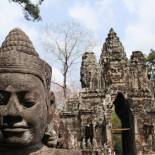 Show All Tours