Discover Botswana's spectacular scenery and wonderful wildlife with our camping and lodge safaris, and our terrific tailor-made safari holidays.
Botswana showcases wild Africa at its finest with stunning untamed wilderness, iconic landscapes, remarkable game and fascinating ancient cultures that survives to this day. From the wondrous watery maze of the Okavango Delta that teems with wildlife to the great rolling expanse of the Kalahari Desert that morphs from blistering red to deep orange with the changing light of day, Botswana is a land of incredible contrast.
Read More
With one of the largest concentrations of elephant and popular game in Africa, Chobe National Park is a dream safari destination whilst the other-worldly panorama of the expansive Makgadikgadi salt pans has to be seen to be believed with prehistoric beaches and crusty pond beds.
Discover Botswana on an exciting overland expedition camping in national parks or sample some of the country's low-impact lodges on a small group tour or tailor-made holiday that covers many of the best places.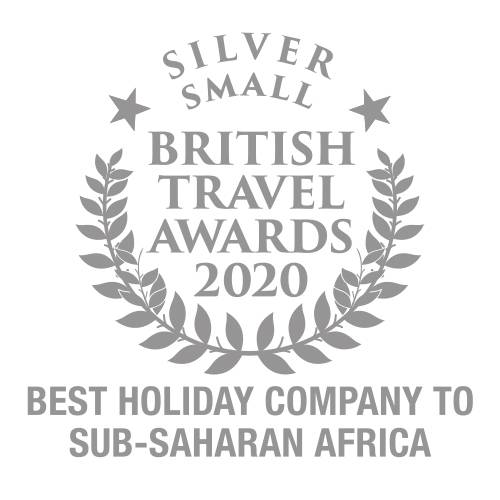 Botswana Overland Camping Safaris
Botswana Lodge Accommodated Safaris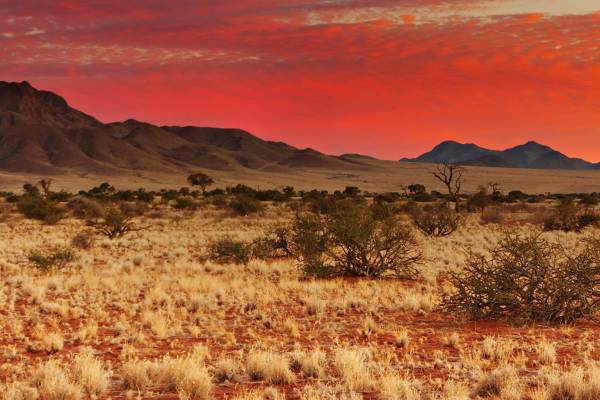 If you are looking for a bespoke safari adventure to Botswana then give our tailor-made team a call. Our Africa experts are on hand to put together your perfect Botswana safari holiday.
Whether you want to explore the Kalahari, fly over the Okavango Delta or go in search of wildlife in Chobe National Park – we're on hand to help create your once in a lifetime trip to Botswana. Just let us know where you want to go, how long you want to stay and what accommodation you're after and we'll do the rest.
Botswana tour reviews
Scoring an average traveller rating of 4.88 out of 5 based on 8 recent reviews — See All Botswana Reviews
"
The trip was awesome. From the airport pick up to our guides escorting some of us to the border so we could leave early (corona :( )
We saw so many things and a great variety. We were safe and very well fed. Moonya? kept us happy and healthy with delicious mushroom sauce and yummy peanut cabbage. There was always a vegetarian option.
Becky keep us safe on the road and was an excellent driver and helped me with my tent.
Gift keep us organized and informed with a great sense of humour. His love of Africa always shone through. I did find some parts a bit slow. I did not really enjoy so many idle afternoons but some in the group did.The truck should have curtains and some small repairs to the seats but was pretty comfortable for the most part. A source of power in the back would make life much easier.
Campsites were almost all excellent. I was in a great group and the three weeks flew by.
I cannot say enough good things about our crew. A great trip."
Yvonne Koskamp
• Submitted 19 Mar 2020
"
Exceptional experience of Southern Africa - Exceptional service and spot on itinerary, have used On The Go many times before and shall do again. Never an issue with any booking "
Isaac Weir
• Submitted 13 Mar 2020
"
Just to say the tour was superb - mainly due to the Crew Tabisha, Jacob (driver) and Ben (cook). They were first rate.
I have lived and worked in East Africa, mainly Kenya, for many years. During this time I have traveled extensively with friends and independently. I didn't know what to expect from the overland experience.
I loved it and can't wait to continue to explore - hopefully next time through Namibia.
Thank you again to your amazing staff on the ground. "
Shelagh Illingworth
• Submitted 27 Jan 2020
Recent Travel Articles on Africa
Read All
Go wild in Chobe National Park
Botswana's premier wildlife experience
Home to one of the largest concentrations of game in Africa, Chobe National Park is Botswana's most popular and rewarding wildlife destination. Located in the north just an hour's drive from Victoria Falls, the park is home to an enormous elephant population characterised by their short tusks due to brittle ivory. As well as ample wildlife spotting opportunities, the Chobe River also offers the chance to enjoy a safari from the water's surface.
Highlights of our Botswana safaris
From arid desert landscapes to sublime inland waterways, Botswana is home to an incredible wealth of natural beauty with plenty of national parks and game reserves offering incredible safari experiences. Here's some of what you can expect on one of our Botswana holidays.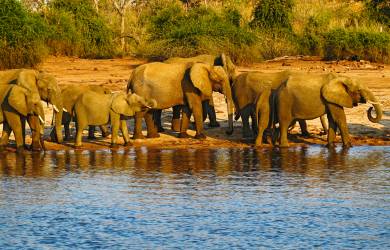 Go in search of Botswana's resident wildlife with a game drive across its very first, 11,700 sq km national park and enjoy a river cruise to see elephants making their way across the Chobe River.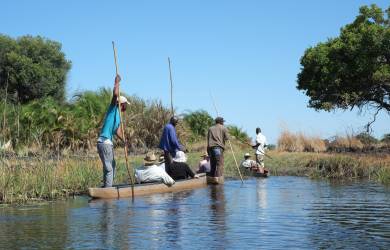 Enjoy a leisurely mokoro canoe ride on the lily-strewn canals of the Okavango Delta, the world's largest inland river delta supporting an incredible variety of wildlife including rhino and cheetah.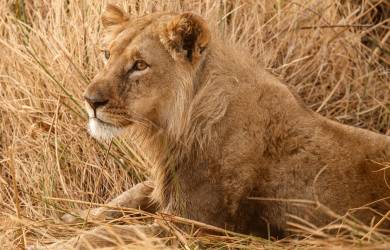 Explore the western side of the Moremi Game Reserve on morning and afternoon game drives with the chance to spot buffalo, giraffe, lion, leopard and plenty of bird species.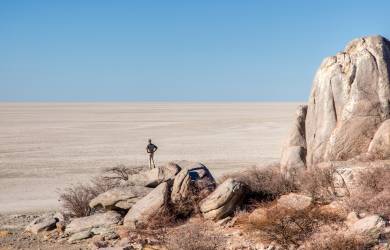 Take a guided stroll through baobab groves and learn all about the local ecology, geology and unique biology of one of the world's largest salt pans at the Makgadikgadi Pans National Park.
Unforgettable Journeys
With our Overlanding range, we give you amazing adventures, on and off-road, through Africa's most loved destinations. Travelling aboard large, purpose-built trucks, with all the equipment necessary for camping and cooking onboard, overlanding allows you to cover large distances and explore multiple countries in an affordable and fun way. As well as taking in key highlights, our Overland tours are able to get off the beaten track, getting under the skin of the countries you visit.
Whether it's going in search of the Big Five in Africa's flagship national parks, floating through the Okavango Delta in a mokoro, or scaling the Sossusvlei dunes in Namibia, spend your days enjoying a wide range of exciting activities and camp out each night under a blanket stars.
Group sizes tend to be a little larger on our Overlanding tours (with an average of 24), providing a social and fun travel experience with like-minded travellers. Group participation is all part of the experience, helping to set up camp, shop for local produce and cook meals, all creates great camaraderie.
Our Overlanding tours include a local payment. As well as keeping up front costs down for you, it means that even more of your money stays within the local area. Cost-effective trips and great for the community; can't be bad!
Iconic Experiences, Local Partners
On our Handpicked range we bring you the most iconic experiences in destinations where you'll join travellers from other travel brands on your tour, safari or sailing holiday. Collaborating with our carefully handpicked portfolio of local partners, these holidays represent exceptional value and there'll be plenty of cultural experiences shared with other like-minded travellers.
Group sizes and accommodation standards vary by destination where typical group size is 28 travellers and hotels, boats and safari lodges are of a 3-4 star standard.
