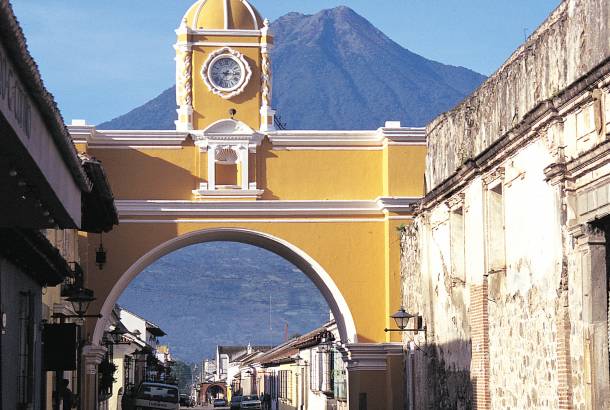 Planning a trip to Guatemala and in need of a little more info? In the preparation stage and looking to find out what to expect? Here's our top travel tips covering everything from health to food, shopping to tipping, voltage and time zone plus much more so you can be fully prepared.
What vaccinations do I need for Guatemala?
You should seek medical advice from your local health practitioner before travelling to Guatemala and ensure that you receive all of the appropriate vaccinations. As a guide Tetanus, Typhoid and Hepatitis A are strongly recommended. A valid Yellow Fever vaccination certificate is also required if travelling into Guatemala from an infected country.
Do I need anti-malaria tablets for Guatemala?
The risk of malaria in Guatemala is low to none and therefore anti-malarials are not required for travelling in the country. For more information on travel health in Guatemala visit the
NHS Fit to Travel
page or the
CDC Traveler's Health
page.
Is it safe to drink tap water in Guatemala?
It is not advisable to drink tap water in Guatemala as it is likely to cause stomach upsets. We recommend that you drink bottled mineral water, which is readily available from shops, hotels and restaurants.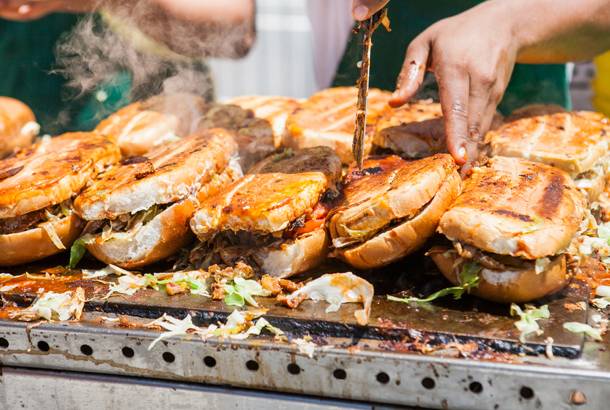 What's the food like in Guatemala?
There are many similarities between Guatemalan and Mexican cuisine. Most meals are served with corn tortillas and Guatemalan nachos and enchiladas, different to those served in Mexico though equally as tasty and very inexpensive. Kak'ik is a very tasty, traditional Mayan turkey soup with spices and chilli peppers.
As with most Latin American countries, rice and beans form a staple in the Guatemalan diet. In the highlands, where the weather is a little colder, a thick stew consisting of meat and vegetables, called pepian, is a popular dish. Tostadas and tamales - cornmeal pockets filled with meats, cheese and vegetables, make popular snacks and are sold from street vendors. You'll also find shucos - Latin American-style hot dogs - sold on street corners. Pork and beef sausages are sandwiched in a light and airy bread and then grilled.
In tourist areas there are usually numerous international restaurants and cafes so it is not unusual to eat food from Italy, China, Japan or France whilst in Guatemala as the national cuisine can become a little monotonous. Whilst on the go, chicarrones makes a great snack and consists of small pieces of fried pork rind.
Safe eating while travelling in Guatemala
Generally, people have very few problems with food in Guatemala. In traveller hotspots there are usually numerous restaurants, which will have good quality food and high hygiene standards. Off the beaten track you are more likely to eat in traditional Guatemalan comedores, local eateries serving cheap food. The standard of hygiene is normally fine but exercise a sensible amount of caution especially when eating fish and meat. Street vendors, again, are safe but avoid anything that looks like it has been sitting there for a while.
Is it standard to tip in Guatemala?
Tipping is not mandatory but is greatly appreciated from those in the service industry. A 10% tip in restaurants is usually an appropriate amount but if the service was particularly impressive (or unimpressive) this can vary. Tour guides in places like Tikal usually expect a small tip of a couple of dollars or the equivalent in local currency. Taxis don't normally anticipate being tipped but if you want to round up the fare as a gesture of good will it certainly won't go unnoticed.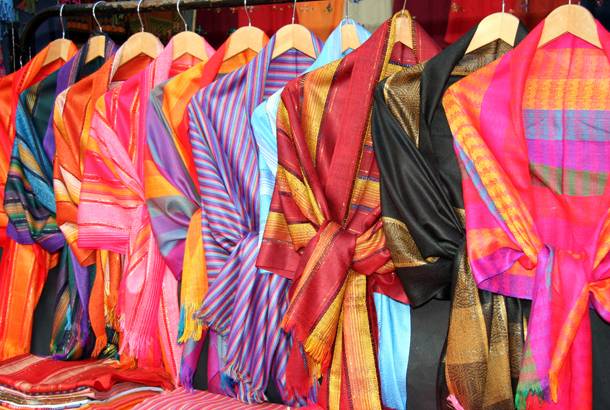 What souvenirs are good to shop for in Guatemala?
Guatemala is a land of colour and as such it is a great place to stock up on fabrics. Bed covers, pillow cases, clothing, hammocks and bags are all widely available in markets for relatively cheap prices and make excellent souvenirs. Jewellery and ornaments made of jade, the most popular of the precious stones in Guatemala, are commonplace but be wary of knock-offs. Traditional Guatemalan outfits are also a popular purchase as the native dress here is both unique and beautiful.
Is bargaining acceptable in Guatemala?
Haggling is commonplace in Guatemala, especially in markets. Proper shops, restaurants and hotels generally won't participate in bargaining but budget hostels will occasionally offer discounts for larger groups of travellers. In markets, it is very uncommon to accept the first price you are offered and the standard practice is to negotiate. Usually vendors will drop their prices for customers who are buying multiple items.
Is it safe for a single woman to travel in Guatemala?
Guatemala is generally safe for women travelling alone. Guatemala City can be a bit intimidating at times but the chances of feeling threatened or unsafe anywhere else in the country are very slim. Women in Guatemala traditionally dress conservatively with high-necked tops and long skirts so in places that are not used to tourists, Western garb can cause a bit of a stir, however, this is usually limited to staring and possibly the odd catcall. As always, take appropriate care when alone late at night.
What is the duty free allowance for Guatemala?
The following goods may be brought into Guatemala by travellers over 18 years of age without incurring customs duty:
500g of tobacco in any form
5 litres of alcoholic beverages
2kg of confectionery
The following are banned from being imported into the country: Meat, fish, vegetables, fruit, dairy items, unlicensed ammunition or weapons, and pornographic media or literature.
What is the currency in Guatemala?
The official currency of Guatemala is the Guatemala Quetzal, however, the US Dollar is also widely accepted. For the latest exchange rates head to Oanda.
Pound Sterling, US Dollars, Euro and other major currencies can be exchanged in Guatemala though it is a good to keep a decent supply of US dollars in cash with you. Exchange facilities are available at various bureau de changes and banks and most towns have ATMs. It's advisable to request bank notes in smaller denominations, as it can sometimes be hard to get change from large notes and smaller notes are handy for smaller purchases and gratuities. Guatemalan Quetzals are not exchangeable outside of Guatemala (apart from some border towns) so make sure you spend them all before you leave.
Traveller's Cheques are not recommended as they're often difficult to exchange and incur high fees.
What do things cost in Guatemala?
Very little is the short answer. Even in well-known traveller destinations where prices are usually ramped up, everything is still pretty cheap. A meal with a local beer shouldn't set you back more than about USD $5, while eating a three course meal in a fancy restaurant usually comes to around USD $15. Taxis don't cost much and a half an hour journey won't amount to much more than USD $6-7. Bottled water and coffee is normally less than 50 cents and accommodation can cost as little as USD $5 for basic, budget rooms or USD $15 for something a bit more up-market.
When travelling on tour with us to Guatemala, your accommodation and transport is included, and we recommend budgeting USD $25-30 spending money per day to cover meals, drinks, souvenirs and extras.
What sort of plugs do I need for Guatemala and what is the voltage?
Standard Voltage is 110v and plugs are the US style with 2 flat plugs. We recommend packing a universal travel adaptor for your travels to ensure you can use all available plug types.
Is WiFi widely available in Guatemala?
WiFi can generally be found free of charge in most upmarket hotels, restaurants, cafes and bars with the number continuously expanding, especially in tourist hotspots. You'll also find internet cafes in many towns and cities.
What time zone is Guatemala on?
Guatemala is 6 hours behind GMT and does not observe Daylight Saving.
Is Guatemala a dangerous place to visit?
Guatemala City is known to have problems with gang violence and has one of the highest homicide rates in the world. Fortunately, these issues are confined almost exclusively to the capital (where very few travellers ever go except to access the airport) and very rarely affect tourist areas. Petty theft is commonplace, especially in busy areas like markets, so keep an eye on your belongings at all times and avoid taking anything valuable out with you, especially at night.
Further reading for planning your trip to Guatemala
To help make the most of your visit to Guatemala have a browse through more of our useful travel resources:
Best Time to Visit - a guide to the seasons and what weather to expect Best Places to Visit - destinations not to be missed when visiting Guatemala Tourist Visas - information on visa regulations and procurement Style of Travel - what to expect when travelling with us to Central America
See Also
For more information to assist planning your trip to Guatemala check out our handy Travel Guide resources:
Best Places to Visit - where to go and what to see in Guatemala
Best Time to Visit - climate, seasons and festivals of Guatemala