Top 10 Destinations in Vietnam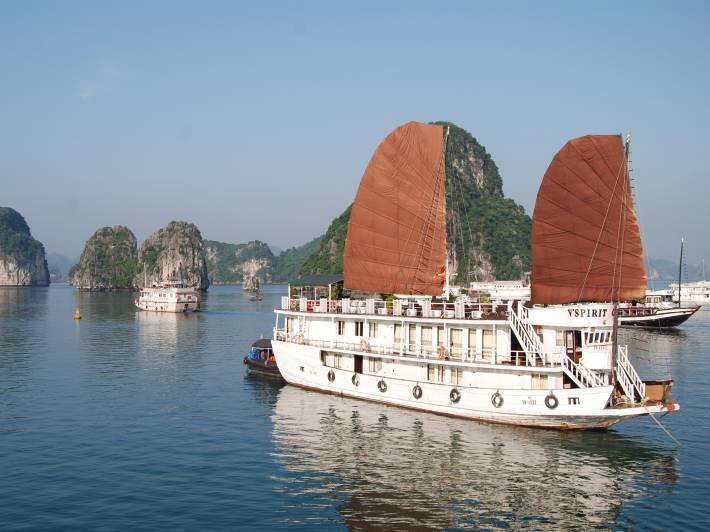 Our pick #1
Halong Bay is the jewel in Vietnam's scenic crown. Widely considered to be one of the natural wonders of the world, this UNESCO World Heritage listed region is simply breathtaking. Thousands of karst limestone and jungle covered peaks and isles, rise dramatically out of the emerald waters of the bay. On the famous islands of Halong Bay, caves, secret coves and beautiful beaches await discovery and the towering peaks provide some of the best rock climbing in South East Asia. The ideal way to explore Halong Bay is onboard a traditional Junk boat which can either be privately chartered or shared. Enjoy a cruise on a junk boat and explore remote offshore islands, kayak and swim in the warm waters and capture an incredible sunset over a panorama of peaks.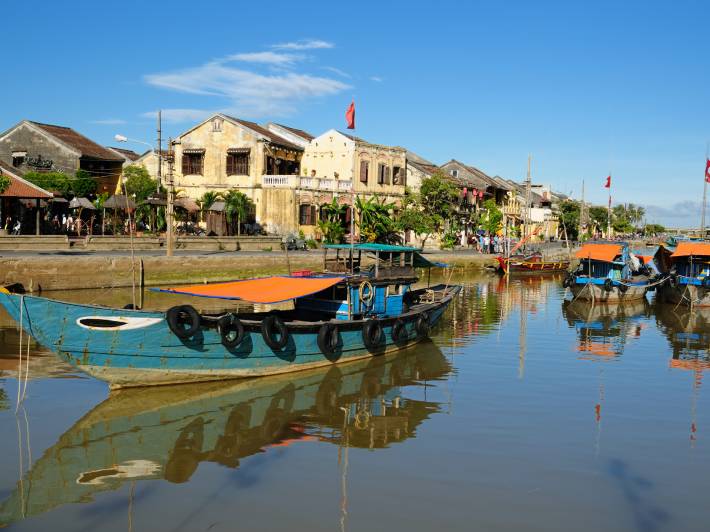 Our pick #2
UNESCO Listed Hoi An is a former merchant trading post, famed for its beautifully preserved architecture, ancient cobbled streets and picturesque riverside location. The influence of past traders from Japan, China and Europe is evident in Hoi An, whose backstreets are lined with large, attractive merchant houses and pagodas. Today, Hoi An is awash with art stalls and markets, fabulous restaurants and cooking schools, not to mention streets literally lined with tailor-shops, all catering for the town's thriving tourist trade. Nevertheless Hoi An still manages to retain its traditional character and charm and with pedestrian streets devoid of the usual cacophony, Hoi An's quiet and relaxed pace of life adds to its effortless appeal.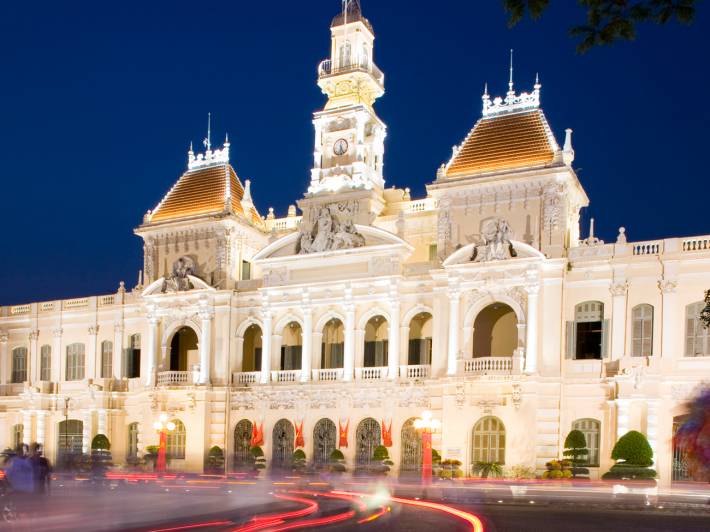 Our pick #3
Ho Chi Minh City is the vibrant, cosmopolitan hub of Vietnam and the original 'Pearl of the Orient'. In this thriving metropolis, old and new collide. Gleaming sky scrapers, expensive restaurants, bars and designer shops, stand in stark contrast to the ancient pagodas, colonial era landmarks, ramshackle markets and wandering monks. Ho Chi Minh City is a feast for the senses, fast paced, colourful, loud and utterly mesmerising. Whilst it hurtles head first into the 21st Century, Ho Chi Minh City is a city with a compelling and unforgettable history. Key sites such as the historic Reunification Palace, the Revolutionary Museum and the War Remnants Museum provide a fascinating insight into the Vietnam War and the historic fall of Ho Chi Minh City in 1975. 70kms north west of the city, the historic Cu Chi Tunnels which played such a vital role in the war, are another highlight.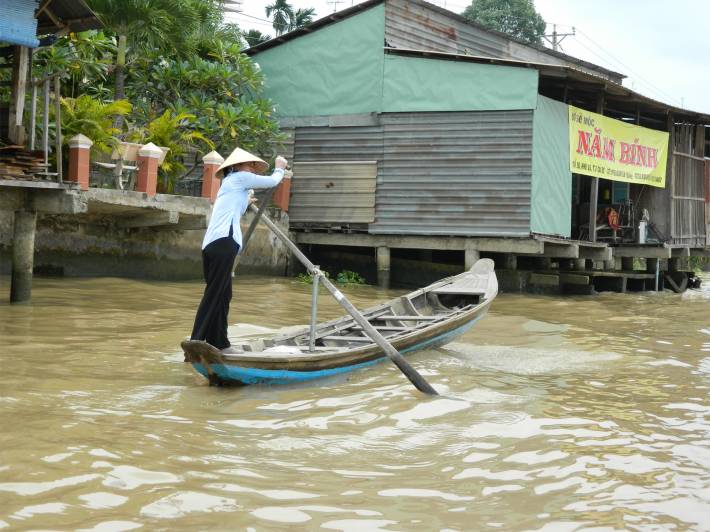 Our pick #4
The Mekong Delta in south-east Vietnam is one of the world's greatest river regions. The delta is a hive of activity and serves as a crucial transport and agricultural hub. Known as the 'rice bowl of Vietnam', it has lush rice paddy fields and colourful fruit orchards, enchanting villages and bustling floating markets. Life thrives on the delta, which is home to hundreds of species of animals and fish, not to mention its human inhabitants. Maintaining a very traditional way of life, the locals have adapted well to life on the water, travelling, fishing, trading and even sleeping on their sampans and boats. Discover the magic of the Mekong Delta aboard a traditional sampan boat or travel in comfort on an overnight 'Bassac' rice barge cruise and barter at the floating market in Can Tho.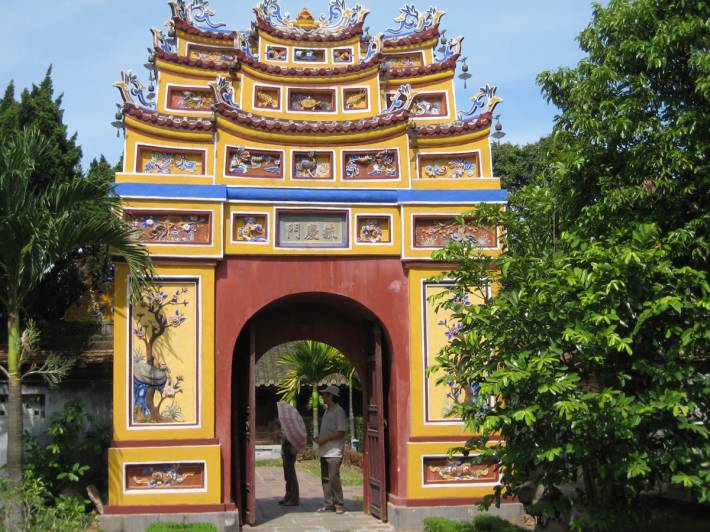 Our pick #5
Known as the 'Paris of the Orient', Hanoi is the gracious capital and cultural heart of Vietnam. Located on the northern Red River Delta, Hanoi is dotted with scenic lakes and leafy boulevards. It is a city of fascinating contrasts - where Parisian chic meets Asian vigour. Brightly coloured pagodas and crumbling 11th century buildings, stand alongside modern high rises and grand French colonial style villas. Locals practice graceful tai chi in the parks, whilst cyclos and mopeds weave dangerously through city streets. Age old customs are retained in the winding streets and alleys of the Old Quarter and the city's French colonial legacy remains evident. The pace of life in Hanoi is much more relaxed that frenetic Ho Chi Minh in the south and whilst it has developed over recent years and embraced tourism, it retains a refreshing 'old world' charm.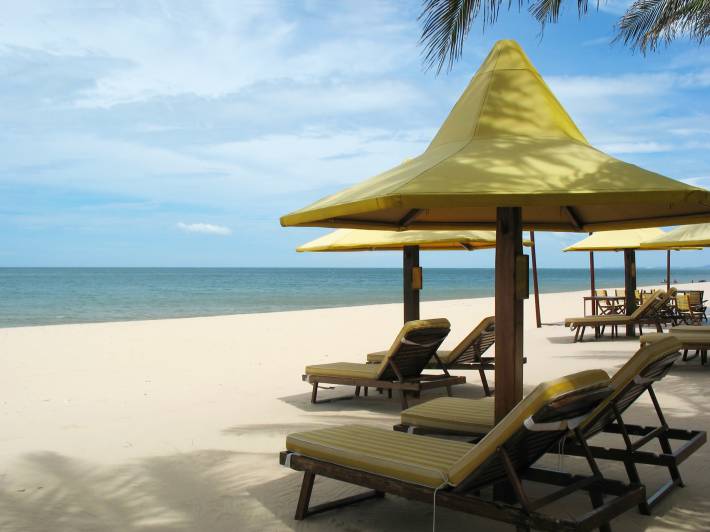 Our pick #6
Mui Ne is a beautiful beach resort built around a charming fishing village. The sea-front resorts are low-rise with landscaped gardens, making Mui Ne a developed yet attractive beach complex. With a reputation as the adrenaline capital of southern Vietnam, Mui Ne is a popular surf destination between August and December when the waves arrive, while the gales from October to April attract the wind and kite surfers. The famous red and white sand dunes are a perfect photo opportunity as the changing winds sculpt the vivid sands while for the more adventurous sand-sledding is possible. A scenic trek to Fairy Spring follows the stream from the sea all the way to its source, while the 9th century Cham tower affords sweeping views of Mui Ne town.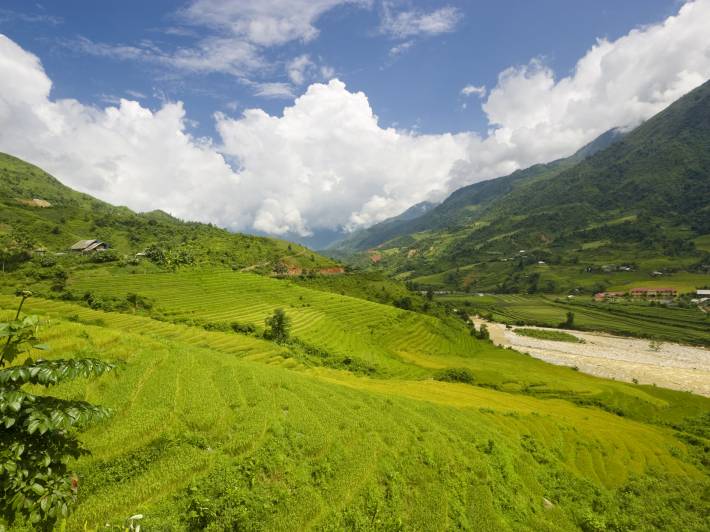 Our pick #7
Sapa
Located 1,500m above sea level, Sapa is a former French hill station, nestled in the rugged Tonkinese Alps and surrounded by lush valleys and verdant rice paddy fields. Here, farmers in conical hats plough the fields with water buffalo and local ethnic minority groups (such as H'mong and Dzao) maintain their age old traditions and way of life, including their own language and wearing intricately embroidered traditional clothing. Sapa is an overnight train journey north west from Hanoi, into the mountains near the Chinese border. Cooler than the city, Sapa is ideal for hiking in pristine scenery and visiting the ethnic minority villages. Depending on your fitness level you can arrange anything from gentle walks to challenging hikes.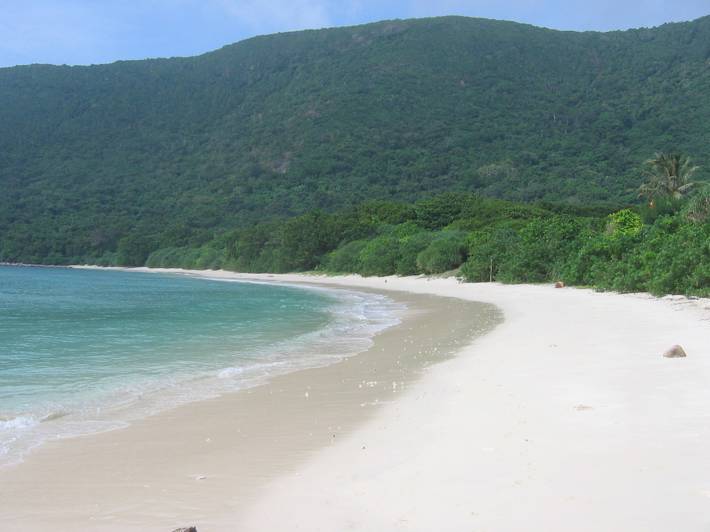 Our pick #8
Con Dao Island
A chain of 15 islands and islets, Con Dao is one of Vietnam's star attractions. With stunning deserted beaches, coral reefs, scenic bays and thick forests, the islands are the perfect place to sit back and relax or make the most of nature with trekking through mangroves, diving around the islands and wild-life watching. 80% of the islands' land mass forms the Con Dao National Park which protects sea turtle nesting grounds. Nesting season is from May to September and visitors can spend a night at a conversation site on one of the islands to see the turtles in their natural habitat. Con Son island is the main hub and has so far avoided mass tourism making it a relatively untouched paradise with access to the surrounding islands and their idyllic beaches.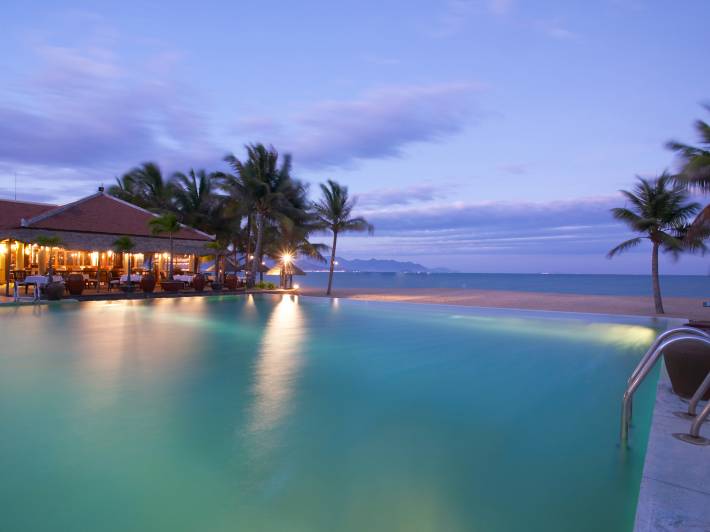 Our pick #9
Considered to be the beach capital of Vietnam, Nha Trang is famed for its sweeping stretch of beautiful beach with offshore islands adding to the appeal. The turquoise waters offer fantastic diving opportunities while the imposing mountains that loom over the city make for a stunning setting. The beachfront offers plenty to keep visitors entertained with various parks and sculpture gardens, high rise resorts, stylish restaurants and sophisticated bars. With its coastal location, the city unsurprisingly has a wealth of seafood dining options. Nha Trang is something of a party town with great nightlife for those who prefer a little culture, century-old Cham towers still stand in the centre of town.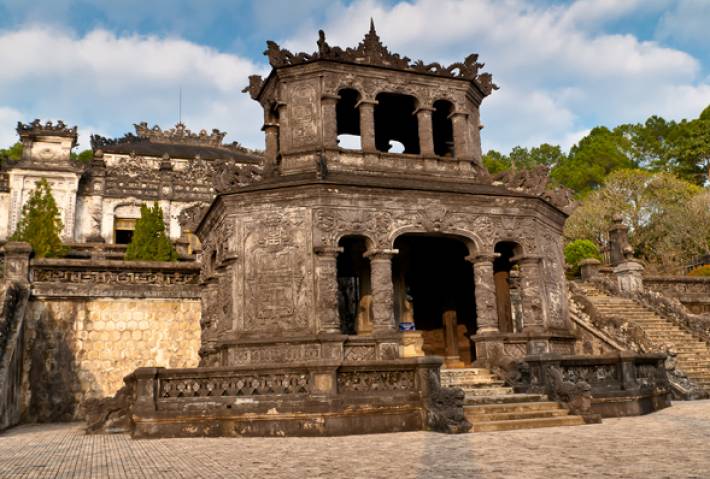 Our pick #10
Situated right in the middle of Vietnam, Hue is a stunning, imperial city brimming with a rich history and cultural heritage. Much like Beijing, Hue has its own Forbidden City, which is now in ruins because of the Vietnamese-American war and was inscribed as a UNESCO World Heritage site in 1993. Despite being just a shadow of their former glory, exploring the imperial citadel and tombs is an amazing experience and gives great insight into Vietnam's turbulent past. Another historical site worth visiting is the Thien Mu Pagoda, which is the home to numerous young monks in training and has excellent views over the picturesque Perfume River. If that sparks a desire for some more natural beauty, grab a bike from one of the many rental places and go on a leisurely cycle through the lush rice paddies that surround the city.