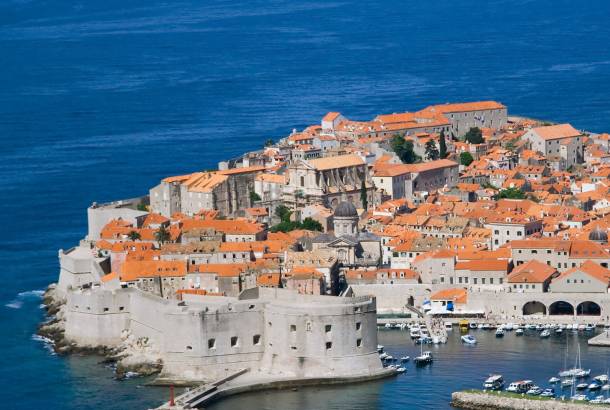 Planning a trip to Croatia and want to 'Split' the wheat from the chaff when it comes to travel advice? Need to know what money to take and whether you should leave a tip at a restaurant? Look no further than our Top Travel Tips with plenty of useful info on everything from shopping to food.
What vaccinations do I need for Croatia?
You should seek medical advice from your local health practitioner before travelling to Croatia and ensure that you receive all of the appropriate vaccinations. As a guide Diphtheria, Hepatitis A and Tetanus are strongly recommended. For more health information on Croatia visit the NHS Fit for Travel page or the CDC's Traveler Health page.
Is it safe to drink tap water in Croatia?
The tap water in Croatia is generally considered safe to drink, but as a precaution against stomach upsets you may want to drink bottled mineral water, which is readily available from shops, hotels and restaurants.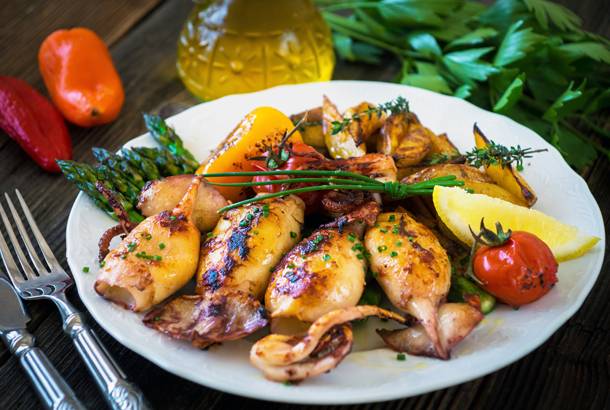 What's the food like in Croatia?
The Adriatic coast is renowned for its variety of seafood dishes including freshly caught line and net fish and shellfish. The Dubrovnik area is famed for its fish from the River Neretva. Further along in Split, the best types of Adriatic fish from dory to red mullet once enjoyed by the Roman emperor Diocletian are still enjoyed today.
Owing to its geographical location, Croatian gastronomy is steeped in Mediterranean tradition. Hard sheep-milk cheese and oysters from Ston are outstanding while Istria in Croatia's north is famed for its highly valued truffles including the white truffle – Tuber magnatum.
The Kvarner region, specifically the islands of Cres, Krk and Rab, are famed for succulent, sweet-tasting lamb. Small goods such as cured cheeses and meats are popular in Croatia. The most highly acclaimed cheese in Croatia is paski sir, a sheep's milk cheese from the island of Pag, whilst the salami-like kulen from Slavonia in Croatia's northeast is the king of cured sausage. Luganige, a sausage served in Split, is also good. The hard and soft cheeses of the Kvarner islands are also very popular.
Beyond seasoned meats, fresh fish and other fruits de mer, delectable olives, capers and freshly baked breads, fruit and vegetables are also big. Inland, Zagreb grows the best strawberries, small fruits such as plums and exotic mushrooms, whilst fig and almond trees persevere in the south. Istria is famed for its spring asparagus. If you have a sweet tooth, try Rozata (crème caramel) a traditional desert of Dubrovnik.
Croatian wine and beers are of a high quality. Beer drinkers should try Zagreb's Ozujsko pivo, Karlovacko pivo or Tuborg, brewed under license in Croatia. In Dalmatia, some red wines such as Faros or Dingac are exquisite. You should also try Croatia's favorite brandy sljivovica, made from plums, or travarica, an herbal brandy. Coffee (espresso) is also a popular beverage, if crying out for a java jolt.
Safe eating while travelling in Croatia
Travelers to Croatia will rarely have any issues with food. Street food is not a big part of culture here so visitors need not worry about food being left out in the sun for too long. Tap water is also not an issue in Croatia so ice in drinks and food that has been washed should not cause any problems. As with anywhere in the world, if a restaurant looks run-down or your food (especially meat and fish) looks under-cooked then it is best to avoid it.
Is it standard to tip in Croatia?
Tipping is expected in Croatia and leaving a 10-15% tip on your bill in a restaurant is generally an acceptable amount. When it comes to other areas of the service industry, such as taxis and hairdressers, rounding up the fare or fee is a nice gesture but not obligatory. In upmarket hotels it is also recommended that you leave the equivalent of a couple of dollars per day for housekeeping and concierge staff. Tour guides should also be tipped the equivalent of around USD $10-15 per person per day.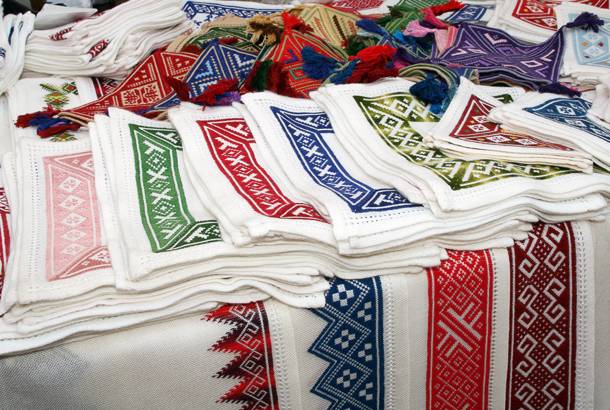 What to shop for in Croatia
Traditional handicrafts such as embroidery, woodcarvings and ceramics make good souvenirs, as do Croatian-produced wine, olives oils and preserves. Olives have been growing in Croatia since Roman times, and many stuffed and bottled varieties can be purchased including olives stuffed with dried fig, almonds, fennel, capers, anchovy and of course, regular pimiento.
Avjar, a tasty relish made from grilled red pepper, eggplant (eggplant), garlic, olive oil and chili is available in jars and when served with bread and cheese offers a tasty reminder of that wonderful holiday you've just enjoyed in Croatia.
Eduard Slavoljub Penkala (1871-1922) was a Zagreb-based inventor, who invented the auto-pencil in 1906. Penkala brand writing instruments are available in some stationary shops dotted across Croatia.
Another consideration is a necktie, replete with a traditional Croat design, of course. But why a necktie? Why, the Croatians stake claim to having invented them! Croatian soldiers in Napoleon's army wore a kind of scarf. The name for this scarf is said to have evolved to the word cravat over time in reference to the 'Croats' that wore them.
Presently tourists can reclaim VAT on expenditure of more than HRK500. Visitors should ensure that they retain all receipts.
Is bargaining acceptable in Croatia?
There is not much of a haggling culture in Croatia and the vast majority of items on sale in both shops and markets will have a fixed price. If there is no obvious price for an item in a market then bargaining might be possible but be prepared to be courteous and accepting if your attempt is rejected. If you do manage to open negotiations with a vendor, be polite and remember that haggling should be lighthearted and fun.
Travelling in Croatia as a solo woman
Croatia is very safe for solo females due to the cultural similarities between Croatia and the rest of the developed world. Foreign women are unlikely to attract any more attention than local women, regardless of how they dress. Catcalling is not unheard of in Croatia but it is very rare that this would ever escalate to something serious. Naturally, take care when wandering around alone at night and keep an eye on your drink at all times whilst in clubs and bars.
What is the duty free allowance for Croatia?
Due to the fact that Croatia is a member of the European Union, passengers coming from the UK are entitled to buy fragrances, skincare, cosmetics, Champagne, wine, selected spirits, fashion accessories, gifts and souvenirs all at tax-free equivalent prices.
For those entering from within the EU, there is no limit on the amount or value of goods you may import, so long as your goods are solely for personal consumption. Goods imported for commercial purposes are subject to duty and the following guideline amounts are in place to determine whether this is the case:
800 cigarettes, 400 cigarillos, 200 cigars or 1kg of tobacco
10 liters of spirits over 22%, 20 liters of alcoholic beverages less than 22%, 90 liters of wine (no more than 60 liters of sparkling wine) and 110 liters of beer
Travelers over the age of 17 arriving from non-EU countries are permitted to bring the following into Croatia:
200 cigarettes, 100 cigarillos, 50 cigars or 250g of tobacco
4 liters of wine and 16 liters of beer and 1 liters of spirits over 22% or 2 liters of alcoholic beverages less than 22%
Other goods up to the value of USD $480 for air and sea travelers and USD $380 for other travelers (reduced to USD $190 for children under 15)
What is the currency in Croatia?
As of 01 January 2023, the currency of Croatia is the Euro. Croatian Kuna can still be exchanged for Euros at Croatian banks until the end of 2023. Check OANDA for the latest exchange rates.
British Pounds, US Dollars and other major currencies can be exchanged locally or in advance of departure. Internationally recognized debit/credit card can be used for cash machine withdrawals (available in all bigger towns). It's advisable to request bank notes in smaller denominations, as it can sometimes be hard to get change from large notes and smaller notes are handy for smaller purchases and gratuities.
Traveler's Checks are not recommended as they're often difficult to exchange and incur high fees.
What do things cost in Croatia?
Costs in Croatia vary dramatically depending on what time of the year you go so the following will be representative of high season, when most people visit. Hotels can range from USD $300-400 for a night in a top range luxury hotel whereas budget hotels are usually around USD $30-40. A three course meal in a mid-range restaurant with a drink will normally set you back around USD $40-50 but cheaper meals can be found in budget eateries for less than USD $10. Ferries are usually less than USD $5 (depending on the journey) but more for vehicles. Buses, again, are reasonably cheap and tend to work out at around USD $5 per hour of journey.
What sort of plugs do I need for Croatia and what is the voltage?
Standard voltage is 220 volts, AC 50Hz. Primary sockets generally require European plugs of the two round pin variety. We recommend that you pack a universal travel adaptor. You will need a voltage converter and plug adaptor in order to use U.S. appliances.
Is WiFi widely available in Croatia?
Yes, good quality WiFi can be found throughout the entire country in restaurants, cafes, bars, malls, hotels and some public spaces.
What time zone is Croatia on?
Croatia is 1 hour ahead of Greenwich Meantime (GMT). From the last Sunday in March to the last Sunday in October, Croatia observes Daylight Saving and is 2 hours ahead of GMT.