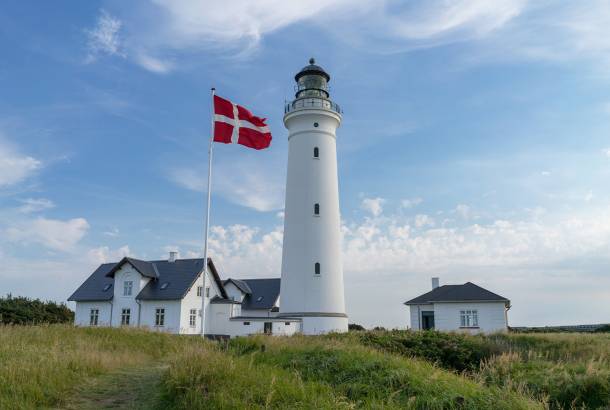 Denmark at a Glance: Best Time to Visit
Recommended time to visit: The peak tourist season in Denmark typically occurs during the summer months, from June to August. During this period, the weather is relatively mild, with longer daylight hours and more favorable conditions for outdoor activities. However, it can be crowded, and prices for accommodations may be higher.

Less popular time to visit: If you prefer fewer crowds and milder weather, early autumn, September through November, can also be pleasant times to visit. It's a quieter time compared to summer, and prices begin to drop whilst still being able to take part in many outdoor activities.

Best time for a city break: Winter transforms cities like Copenhagen into cozy havens with festive lights and enchanting Christmas markets. Despite the chill, activities like ice skating and skiing provide winter charm. With fewer tourists, exploring indoor attractions becomes more relaxed, offering a unique and culturally rich experience during the off-peak season.
Climate - Copenhagen
| | Jan | Feb | Mar | Apr | May | Jun | Jul | Aug | Sep | Oct | Nov | Dec |
| --- | --- | --- | --- | --- | --- | --- | --- | --- | --- | --- | --- | --- |
| Temp Min °F | 30 | 30 | 34 | 39 | 46 | 54 | 57 | 57 | 52 | 45 | 39 | 34 |
| Temp Max °F | 37 | 37 | 43 | 52 | 61 | 68 | 72 | 72 | 63 | 54 | 45 | 41 |
| Rainfall (mm) | 53 | 31 | 45 | 39 | 41 | 54 | 60 | 55 | 69 | 57 | 63 | 59 |
Recommended tours to Denmark
Private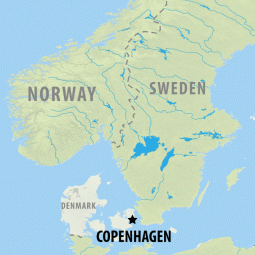 3 days FROM $1,605
Handpicked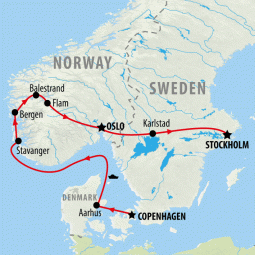 10 days FROM $4,375
Handpicked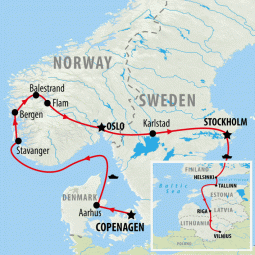 17 days FROM $6,515
See also
Check out our handy Travel Guide resources to help plan your trip to Denmark:
Denmark Tours - find out more about our Denmark tours
Best Places to Visit - where to go on your Denmark trip
Top Travel Tips - useful info on money, health, food and more

Denmark Trip Styles

Group Tours