What is a group tour?
Before you decide if a group tour is for you, you need to know what one is! Group touring is a style of travel by which you join travelers from around the English-speaking world on a collective adventure, guided by an expert (and normally local) from the country you're visiting. Our travelers are usually from the UK, USA, Australia, Canada, New Zealand and South Africa, but anyone is welcome on tour! Many people travel in couples or with their friends, but lots of people like to travel solo on group tours too! Groups range in size from around 12 up to 40 depending on the destination, style of travel and operator you book with. You can see the group size for all of our trips on the tour page, but we average around 20 across our destinations.

When you book a group tour, you're not just booking your guide. We include all accommodation, transportation, some meals and plenty of included activities, whether that be a desert safari in Jordan's Wadi Rum, or a bike ride on the medieval city walls in Xi'an, China. We don't include your external flights, this gives you the flexibility to add extra accommodation at the start or end of your trip, or bolt two or more tours together!
5 Reasons You Should Choose A Group Tour
Now you know what a group tour is, this is why it could be the best style of travel for you!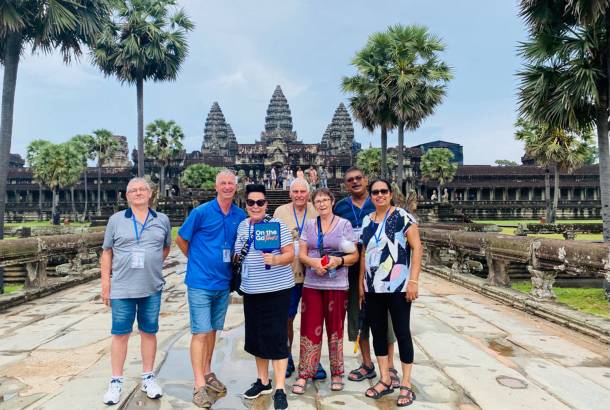 Reasons you should choose a group tour
#1 Meeting new people!
As mentioned, on our group tours you will be joined by other travelers from around the English-speaking world. And you know you will have at least one thing in common - a passion for adventure travel! Our travelers range in age from those in their 20s and 30s up to their 70s and beyond - this often makes for a dynamic and exciting mix, exploring new places with people you would otherwise never have met! You will enjoy lifelong memories with your fellow travelers, be it camel riding at the Pyramids in Egypt or enjoying your first glimpse of the Northern Lights in Iceland. These activities tend to bond people together!

We often find that many of our travelers will make friends on their first tour, and then book a second or third with their new friends and travelling companions - sometimes living across the globe! This is especially true for solo travelers. If you have nobody who wants to join you on your trip, then solo travel can be one of the most enriching of life's experiences. And there's a good chance you will make new friends along the way. And who knows, on your next trip, you might not be travelling solo!

Although we often find our groups get along and enjoy free time together, such as going for meals - there is no obligation! You can spend as much or as little time with your group as you like outside of included sightseeing. There are rarely any problems between groups, but if you do encounter any then we strongly encourage you to speak with your tour guide, who will do his or her best to resolve any issues.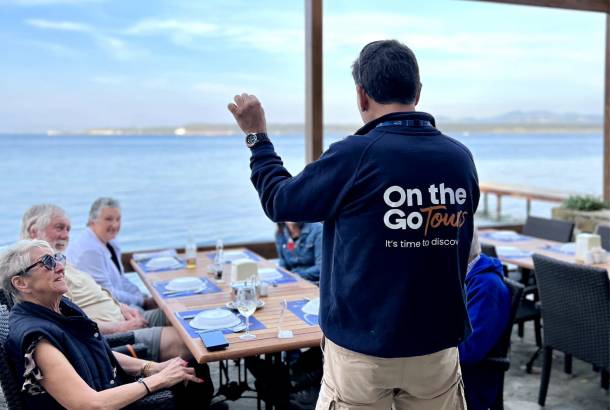 Reasons you should choose a group tour
#2 Cost
Our group tours are package trips, meaning that your guided sightseeing, accommodation, internal transportation and much more is all bundled together. This means you pay more up front before you travel, but in the long run you will almost certainly save money, as you will have fewer costs once you arrive in destination. The number of meals included varies by tour, but you will always have breakfast included at the hotel and there are usually some other meals included, which will reduce your costs further. Entrance fees to visited sights are also sometimes included, as are airport transfers. The specific information for each trip can be found on our website, in the inclusions section.

We don't book or include external flights, as this gives you greater flexibility for your trip, but our expert well-travelled team are always on hand to advise you, should you need help!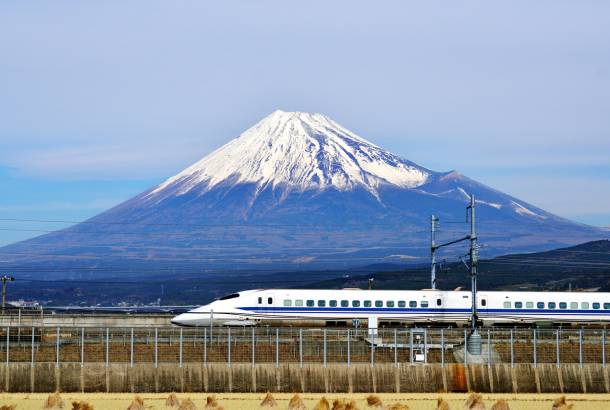 Reasons you should choose a group tour
#3 Planning
International travel can be tricky to plan. This is less of a problem if you're flying to an all inclusive resort in Spain, and don't plan to leave the hotel. But if you're navigating a large and exotic region like Vietnam or Japan, with an unfamiliar culture and language, this can be challenging. We have more than 25 years of expertise, and we know how to handle the logistics of a group tour.

Our itineraries are expertly crafted to ensure you see as much of your destination as possible. We book all of your accommodation and internal transport for you, and your guide will be with you every step of the way. You won't have to try to navigate a train station in Tokyo on your own, or work out the best way to travel from Hanoi to Ho Chi Minh City!

All you need to do is book your tour and your external flights, provide us with this information and leave the leg work to us! We'll be in regular contact with you before your trip, and any issues on the ground will be dealt with by either our office team or your guide - we will provide you with an emergency contact number in case of situations such as missed flights or a transfer that is running late. So you can relax and enjoy your trip from start to finish!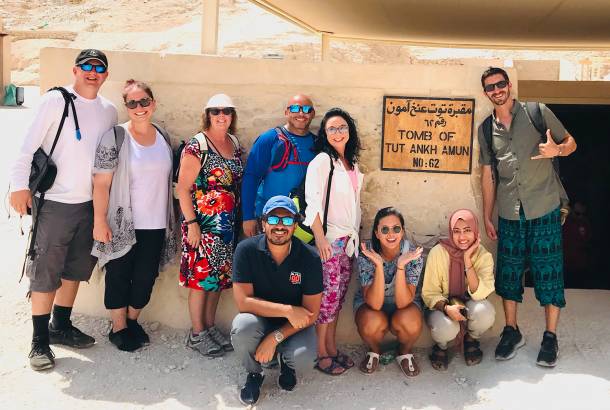 Reasons you should choose a group tour
#4 Safety
Adventure travel takes you to far flung locations, places that may not be regarded as typical holiday destinations. Places such as Africa, India and the Middle East can be challenging to travel to unescorted, particularly for solo women, or members of the LGBTQ+ community. But travel should be for everybody, which is why group tours can be a great option if you're not comfortable travelling unescorted but still want to see the world!

Travelling in a group with a licensed, qualified local as your guide is much safer than travelling solo. As well as safety in numbers, you are far less likely to be harassed or targeted by fraudsters such as fake taxi drivers. This is because all of your travel is arranged for you and your guide will be in charge of keeping you safe. On the small chance that you do encounter a problem, your guide will be there to help you and you will have the services of On The Go Tours office staff too.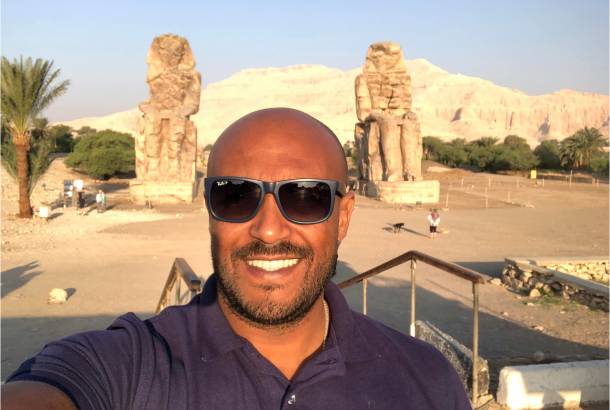 Reasons you should choose a group tour
#5 Expert guides
Our tour guides are what make On The Go Tours special. For the duration of your trip, think of your group as your family, and your guide is the head! Not only will you learn about the sights you visit on tour, but your guide will be on hand to tell you the best restaurants to visit for dinner, where to go to withdraw cash, and whether that rug is really worth 1,000 Moroccan Dirham! Our tour guides are frequently commended as the best in the business, and in feedback from previous travelers, our guides often come up as the highlight of our trips. Just check out some of our reviews if you don't believe us!
Recommended trips for your first group tour!
These are our most popular worldwide group tours. Our Signature trips are what we're all about. Escorted by an expert guide, staying in the best 3-4 star accommodation, airport transfers, daily breakfast and much more! Start planning your adventure today, and contact our Reservations team should you have any questions.