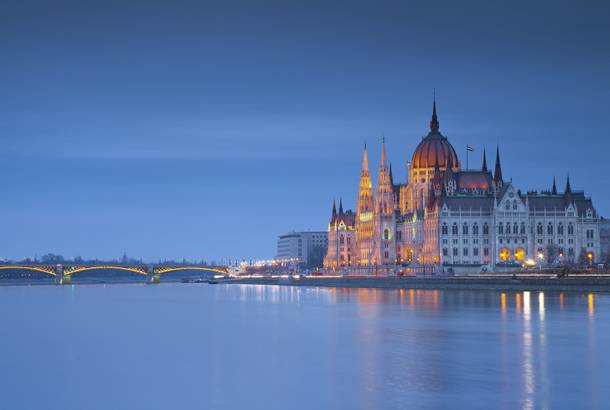 If you've got the taste for Hungary and are planning a visit to this Eastern European gem, read through our Top Travel Tips so you're fully armed with all the essential info. Here you'll find details on what plug types you'll need to use, what typical dishes you should look out for and how good the WiFi is plus more.
What vaccinations do I need for Hungary?
You should seek medical advice from your local health practitioner before travelling to Hungary and ensure that you receive all of the appropriate vaccinations. As a guide Diphtheria, Hepatitis A and Tetanus are strongly recommended.
Is it safe to drink tap water in Hungary?
The tap water in Hungary is generally considered safe to drink, but as a precaution against stomach upsets you may want to drink bottled mineral water, which is readily available from shops, hotels and restaurants.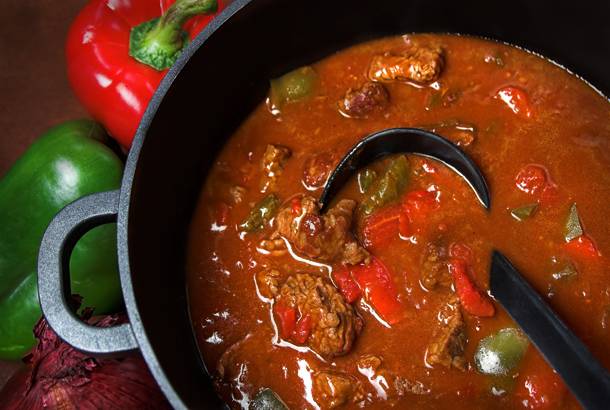 What's the food like in Hungary?
Hungarian cuisine primarily centers around meats, seasonal vegetables, fruits, fresh bread, dairy products and cheeses. Perhaps the most famous of all Hungarian dishes is goulash, a soup of beef, potatoes, and vegetables with plenty of paprika and spices. It often contains gravy and can be quite thick in consistency. Stews and casseroles are particularly popular and paprika is commonly used. Meat and vegetable-filled dumplings appear as a side dish though make a tasty snack at any time of day.
A complete three-course meal will always start with a soup. Root vegetables and beans are combined with meat to create a hearty soup and Hungary is particularly known for its Fisherman's Soup, a paprika-spiced broth that features river-caught fish and is traditionally made outside over a fire. Cold fruit soups are also popular, especially meggyleves, a sour cherry soup.
Hungarians like their pastries and have their own variety of strudel, known as rétes. Another popular sweet treat is flódni, a layered pastry that contains walnut, apple, poppyseed and jam. Cheese finds its way into dessert with túrógombóc, sweetened cheese dumplings served with vanilla sauce or sour cream and sugar, and túró rudi, a chocolate bar filled with sweetened cheese.
Dating back to Roman times, Hungarian wines are world-class with several varieties of grape having originated in Hungary. The most famous of Hungary's wine is the sweet tokaji and the dark, full-bodied Bull's Blood. Herbal bitters and brandies are also popular in Hungary, as is beer, which has been brewed in the country for thousands of years.
Safe eating while travelling in Hungary
Hungary has very good hygiene standards so travelers have an extremely low risk of getting sick whilst on holiday. Nevertheless, basic precautions still apply and you should avoid eating anything that looks old or like it might not have been cooked thoroughly (especially meat and fish). A good rule of thumb is to look for busy restaurants or a queue of locals outside – people don't wait for food without a good reason.
Is it standard to tip in Hungary?
Tipping is not compulsory in Hungary but leaving a little extra for services is common practice. Unlike most countries, tips are rarely left on the table, instead customers should hand over their cash to the waiter and tell them how much (if any) change they would like back. Generally 10-15% on top of the total bill is a suitable amount to tip. In upmarket hotels, a tip of USD $2 for bell boys and around USD $1 Per day for housekeeping is appreciated. For taxis, a tip of around USD $1 or rounding up the fare is a nice gesture.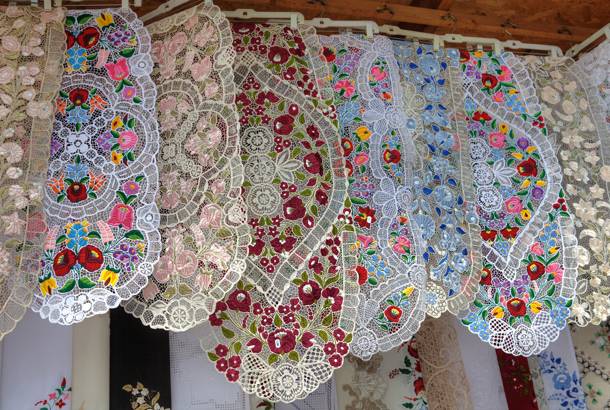 What souvenirs are good to shop for in Hungary?
One of Hungary's most famous exports is Herend porcelain, beautifully painted hard-paste porcelain. Now manufactured by the world's largest ceramic factories, Herend Porcelain was founded in 1826 with many classic designs still produced today on dainty cups and saucers as well as pouring jugs. For more decorative trinkets, painted eggs can be found in markets all over Hungary at any time of the year, although they get increasingly popular over Easter.
If your wardrobe needs spicing up, a traditional Hungarian shirt is a great way to add a bit of color to your life. These traditional garments are often worn at folk festivals or dancing events. Embroidered tablecloths and pillow covers can also be found if you want something with a traditional Hungarian pattern but aren't so keen on wearing it.
If you have a penchant for foreign alcohol, bringing back a bottle of wine or beer is an excellent way of remembering Hungary and both can be bought cheaply whilst still being of a very good quality. Palinka, a liquor made of distilled, fermented fruit (usually plum but also available in peach, apricot, pear, apple and cherry) is another typical Hungarian drink that makes an excellent gift.
Is bargaining acceptable in Hungary?
Bargaining is not part of daily life in Hungary and travelers will be hard-pressed to find somewhere that will accept anything other than the price that has been marked on the item. Occasionally market vendors will do deals with customers who are buying multiple items but that is usually as far as haggling goes.
Is it safe for solo female travellers in Hungary?
Hungary is an excellent destination for solo females and those who travel there will be delighted at how hassle-free their trip is. Foreign women do not attract much attention in Hungary or at least no more than they would do at home. If you do find yourself being the target of someone's catcalling or pestering, a firm 'no' is enough to get the message across. Although the country is safe, basic precautions should still be followed such as not walking in isolated areas alone at night and keeping an eye on your drink when out in bars & clubs.
What is the duty free allowance for Hungary?
Hungary is within the European Union. If you are travelling from the UK, you are entitled to buy fragrance, skincare, cosmetics, Champagne, wine, selected spirits, fashion accessories, gifts and souvenirs all at tax-free equivalent prices.
If you are travelling from within the EU, there is no limit on the amount or value of goods you may import, providing your goods are for personal consumption. Goods imported for commercial purposes are subject to duty and the following guideline amounts are in place to determine whether this is the case:
800 cigarettes or 400 cigarillos or 200 cigars or 1kg of tobacco
10L of spirits over 22%, 20L of alcoholic beverages less than 22%, 90L of wine (including a maximum of 60L of sparkling wine) and 110L of beer
If you are arriving from a non-EU country, the following goods may be imported into Hungary by travelers over 17 years of age without incurring customs duty:
200 cigarettes or 100 cigarillos or 50 cigars or 250g of tobacco (if arriving by air)
40 cigarettes or 20 cigarillos or 10 cigars or 50g of tobacco (if arriving by other means)
4L of wine and 16L of beer and 1L of spirits over 22% or 2L of alcoholic beverages less than 22%
Other goods up to the value of €430 for air travelers and €300 for other travelers (reduced to €150 for children under 15)
The following are banned from being imported into Hungary: meat or milk products and potted or rooted plants from outside the EU. Pornography, drugs and unlicensed weapons.
What is the currency in Hungary?
The official currency in Hungary is the Hungarian forint. Check OANDA for the latest exchange rates.
Euros, British Pounds, US Dollars and other major currencies can be easily exchanged locally in banks or bureaux de change or prior to departure. Credit cards such as Visa and Mastercard are widely accepted in most of the major hotels, restaurants and shops. Away from the larger cities you will need to travel with cash as ATMs are less common.
Traveler's Checks are not recommended as they're often difficult to exchange and incur high fees.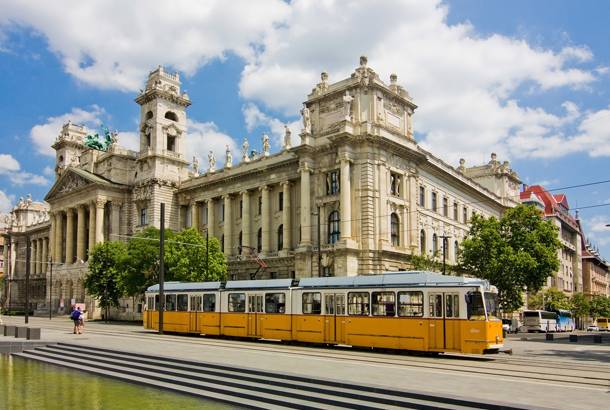 What do things cost in Hungary?
Hungary is one of Europe's cheapest destinations with accommodation in mid-range hotels starting at around USD $30 per night and dorms costing as little as USD $7. Food can be found at street markets for as little as USD $5 for delicious and filling snacks. Proper meals are more likely to cost around USD $10. Taxis around the city are usually between USD $5-10 for a 20 minute journey and public transport is even cheaper and very efficient.
What sort of plugs do I need for Hungary and what is the voltage?
Standard voltage is 230 volts, AC 50Hz. Primary sockets generally require European plugs of the two round pin variety. We recommend that you pack a universal travel adapter. You will need a voltage converter and plug adapter in order to use U.S. appliances.
Is WiFi widely available in Hungary?
Yes, WiFi is available in almost all hotels, restaurants, cafes, bars and shopping centers and is usually fast and reliable.
What time zone is Hungary on?
Hungary is 1 hour ahead of Greenwich Meantime (GMT). From the last Sunday in March to the last Sunday in October, Hungary observes Daylight Saving and is 2 hours ahead of GMT.
See Also
When planning your visit to Hungary you may find the following Travel Guide resources useful:
Best Places to Visit
- top sites in Hungary to include on your visit
Best Time to Visit
- climate and seasons in Hungary
Tourist Visas
- details on visa regulations and procurement