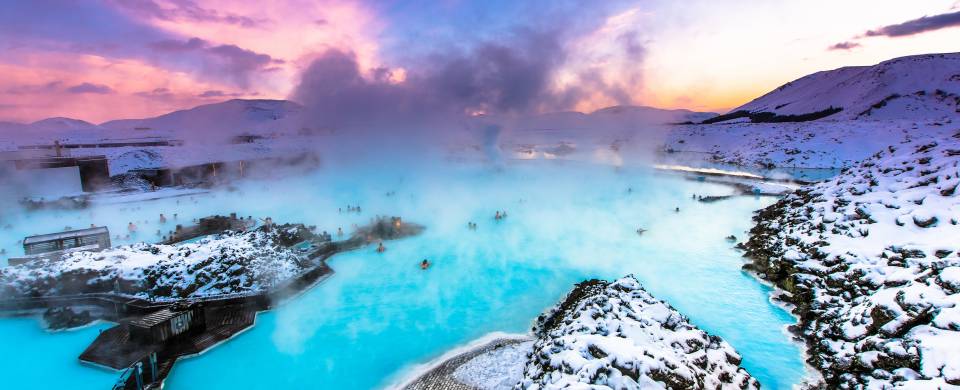 Trips and Tours to The Blue Lagoon
About The Blue Lagoon
Set amongst black lava fields covered with dark green moss, you'll find the milky-blue opaque waters of the Blue Lagoon. Known as one of the 25 wonders of the world, the lagoon contains 9 million liters of water, but only reaches depths of 1.4 meters. A luxurious health spa has been developed within this rugged landscape that harnesses its geothermal waters and now a trip to Iceland would not be complete without a visit to this stunning natural oasis.
Read More
The landscape surrounding the Blue Lagoon was created by a volcanic eruption that occurred nearly 800 years ago. Originating from far beneath the Earth's surface, the lagoon's waters average temperatures of between 37-40°C and offer many therapeutic benefits. The unique mixture of algae, silica and minerals within the water is responsible for the lagoon's mesmerizing blue color and also known for the positive effects it has on the skin.
You can spend time bathing in the relaxing waters or book yourself some of the many spa treatments on offer. Silica mud masks, scrubs and even an in-water massage can be arranged. There is also a sauna and steam room, a man-made waterfall and an exclusive lounge with stunning views out over the landscape. If you're intrigued by the lagoon's history, you can also take a tour and an expert guide will reveal the interesting history, nature and science behind this special place. At only a 30 minute drive from the capital city Reykjavík, the Blue Lagoon is the perfect final stop where you can relax, rejuvenate and reflect on your adventures across this beautiful country.
The Blue Lagoon Tours
Here are some popular itineraries that include a visit to The Blue Lagoon. Alternatively, if you would like to include a visit to The Blue Lagoon on a bespoke touring itinerary to Iceland, take a look at our tailor-made holiday planning section.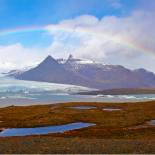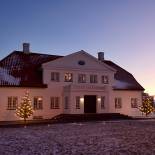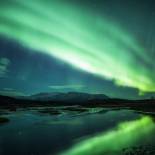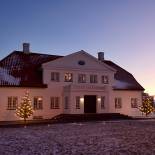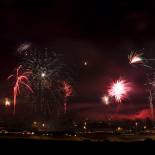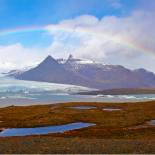 Show All Tours