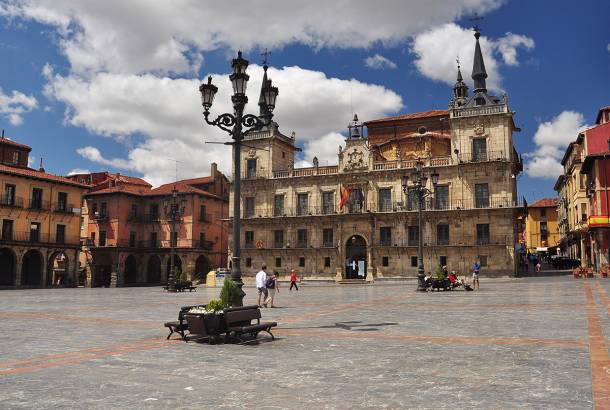 Planning a trip to Nicaragua and want to cover all bases before you go? Want to know what vaccinations you need and whether you can bargain for goods? Look no further - here you'll find lots of handy information to help make sure your visit runs as smoothly as possible.
What vaccinations do I need for Nicaragua?
You should seek medical advice from your local health practitioner before travelling to Nicaragua and ensure that you receive all of the appropriate vaccinations. As a guide Tetanus, Typhoid and Hepatitis A are strongly recommended. A valid Yellow Fever vaccination certificate is also required if travelling into Nicaragua from an infected country.
Do I need anti-malaria tablets for Nicaragua?
There is a variable risk of malaria throughout Nicaragua, including the traveler hotspot of Leon. As a precaution anti-malarials, such as Chloroquine or Proguanil, should be taken during your stay there. Extra care should also be taken to avoid mosquito bites as cases of both Dengue fever and the Zika virus have been reported. Sleeping under a mosquito net at night is advised as is using a strong repellent containing at least 50% DEET. For more information on travel health in Cuba visit the
NHS Fit to Travel
page or the
CDC Traveler's Health
page.
Is it safe to drink tap water in Nicaragua?
It is better to avoid drinking tap water in Nicaragua as it can cause diarrhoea. Bottled water is readily available and is recommended. Alternatively tap water can be drunk if it has been boiled or purified with purification tablets.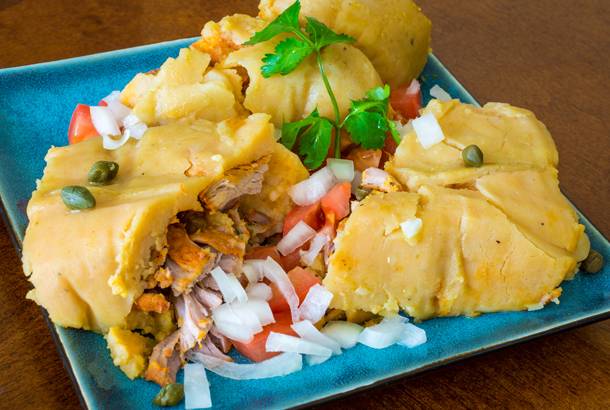 What's the food like in Nicaragua?
Nicaragua's cuisine relies heavily on rice and red beans or 'gallo pinto' as it is known locally. A Nica breakfast consists of gallo pinto with scrambled eggs and fried plantain with a corn tortilla. Corn is another staple and nacatamales are a popular corn-based dish. Larger than Mexican tamales, nacatamales are cornmeal pockets stuffed with meat, cheese and vegetables, tied in a banana leaf and boiled. When consuming, the banana leaf is untied and thrown away, not eaten.
Vigorón is a well-known dish in Nicaragua and finds its roots in Granada. A plate is covered with plantain leaves and then topped with yuca (cassava), chicharron (fried pork rinds) and salad. Tostones con queso is also a delicious snack and comprises several fritters of fried plantain topped with a cube of fried cheese. For dessert, many Nicaraguans will take to the streets and buy a raspados from a street vendor. This treat consists of shaved ice covered in dulce de leche sauce.
Safe eating while travelling in Nicaragua
As with most developing countries, the quality of the food found throughout the country can vary wildly. Restaurants in tourist areas will usually adhere to strict hygiene standards and restaurants off the beaten track will probably be just fine too but be a little more cautious with meat and fish in places that look a bit run down. Street food is generally fine to eat but if something looks a bit old or is covered in flies then use your common sense and don't eat it.
Is it standard to tip in Nicaragua?
Tipping is not common practice among locals but foreigners generally tend to leave a small tip (around 10%) in restaurants and a dollar or two for hotel maids, bellhops, doormen and various others in the service industry. Taxis don't usually expect to be tipped but if the conversation has been particularly stimulating there is no harm in rounding up the fare or leaving a bit of spare change. It is customary to tip tour guides a few of dollars for a good tour.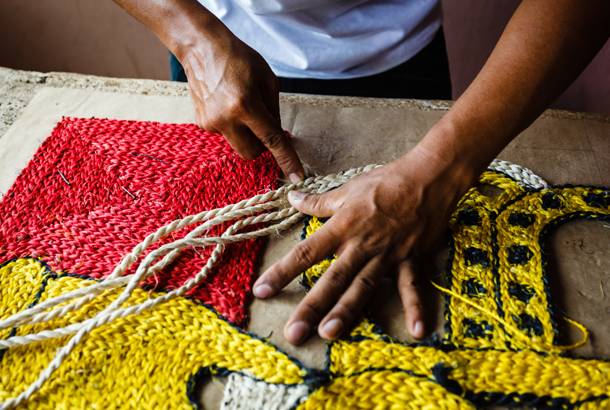 What souvenirs are good to shop for in Nicaragua?
Nicaraguan markets are an explosion of color and have all manner of interesting trinkets for travelers to take home with them. Carved wooden bowls, plates and ornaments are popular purchases as are woven hammocks and brightly colored clothes and fabrics. Leather shoes with colorful embroidery are also widely available.
Handmade knick-knacks like magnets and coasters are often sold in markets that cater for tourists and are often beautifully decorated with paintings of animals or scenery. You might also notice many people wearing vests that have Nicaragua emblazoned across them. These can be bought all over the place and make nice souvenirs.
Is bargaining acceptable in Nicaragua?
As with most countries in Central America, some things can be haggled and some cannot. For example, hotel prices cannot be haggled over but purchases in a market can. Restaurants generally will not accept bargaining but some taxi drivers will be open to haggling, particularly if there is no meter in the taxi. If you are unsure about whether or not something can be negotiated, just give it a go! The worst they can say is no and people will rarely be annoyed at you for trying, especially if you haggle in Spanish.
Is it safe for a single woman to travel in Nicaragua?
Nicaragua is one of the safer countries in Central America and, for the most part, the worst a solo woman is likely to encounter is the occasional catcall. Machismo is a big part of Central American culture and in Nicaragua men will often whistle, hiss or even try and touch foreign women just to prove their manliness. They very rarely mean any harm but the constant harassment can get tiring. The best policy to get the message of "no, thank you" across is a firm shake of the head. Aside from this annoyance, women should not encounter any trouble in Nicaragua.
What is the duty free allowance for Nicaragua?
The following items can be brought into Nicaragua by travelers aged 21 and over without incurring customs duty:
20 packs of cigarettes or 50 cigars or 500g of tobacco
5 liters of alcoholic drinks
2kg of confectionery
Other goods to the value of US$500 (provided you've been out of the country for at least 72 hours)
The following are banned from being imported in to Nicaragua:
Fresh food, live animals and plants and their products.
What is the currency in Nicaragua?
The official currency of Nicaragua is the Nicaraguan Cordoba, however, the US Dollar is also widely accepted. For the latest exchange rates check out Oanda.
Pounds Sterling, US Dollars, Euros and other major currencies can be exchanged in Nicaragua though it is a good idea to keep a decent supply of US dollars in cash with you. Exchange facilities are available at various bureaus de change and banks and most towns have ATMs, however, in some towns these ATMs will only accept Visa cards, if at all. It's advisable to request bank notes in smaller denominations, as it can sometimes be hard to get change from large notes and smaller notes are handy for smaller purchases and gratuities. Nicaraguan Cordobas are not exchangeable outside of Nicaragua (apart from some border towns) so make sure you spend them all before you leave.
Traveler's Checks are not recommended as they're often difficult to exchange and incur high fees.
What do things cost in Nicaragua?
Nicaragua is delightfully cheap and the daily cost of travelling here is extremely affordable for many travelers though the exact cost depends on how hungry you are and the quality of your accommodation. Budget hotels and hostels can be found for around USD $10 whereas more upmarket places will amount to around USD $25-40. A decent meal can be found in most restaurants for less than USD $10 and street food usually will only set you back USD $2-3. Public transport is cheap with local buses only costing a couple of dollars for journeys of up to 2 or 3 hours.
When travelling on tour with us to Honduras, your accommodation and local transport is included, and we recommend budgeting USD $25-30 spending money per day to cover meals, drinks, souvenirs, optional activities and extras.
What sort of plugs do I need for Nicaragua and what is the voltage?
Standard Voltage is 110v and plugs are the US style with two flat pins. We recommend that you take a universal travel adaptor with you so that you can use any plug variety.
Is WiFi widely available in Nicaragua?
In the traveler hubs of Leon, Granada and San Juan del Sur, WiFi is widely available in hotels, restaurants, bars and cafes. Outside of these popular destinations WiFi can be a little slower but is usually still found. On Isla Ometepe, WiFi is scarce and if you do manage to find a connection you can guarantee it will be agonisingly slow.
What time zone is Nicaragua on?
Nicaragua is 6 hours behind of GMT. Nicaragua does not observe Daylight Saving.
Is Nicaragua a dangerous place to visit?
Of all the countries in Central America, Nicarargua is one of the safest. The only place in the country where crime is a real problem is Managua, the capital city, but even then this is much better than nearby capitals Tegucigalpa, San Salvador and Guatemala City. The rest of the country is relatively danger-free, however, take care when going out at night and be wary of pickpockets in crowded areas. If possible, avoid taking valuables out with you.
Further reading for planning your trip to Nicaragua
To make the most of your time in Nicaragua check out more of our useful resources:
Best Time to Visit - a guide to the seasons and what weather to expect Best Places to Visit - must-see destinations for your visit Tourist Visas - information on visa regulations and procurement Style of Travel - details on our Central America tours including local transport
See Also
For more information to help plan your visit to Nicaragua check out our handy Travel Guide resources below:
Best Places to Visit - what to see and where to go in Nicaragua
Best Time to Visit - climate, seasons and festivals in Nicaragua