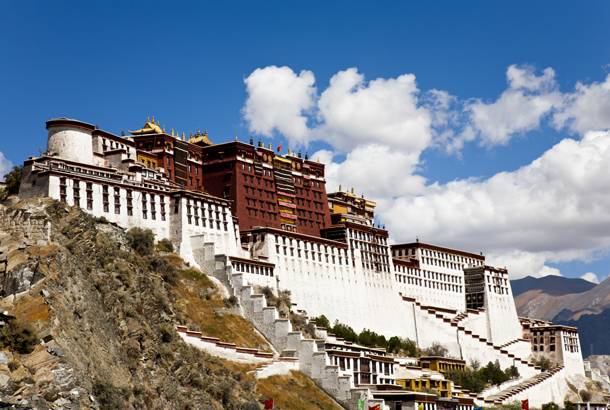 Tibet At a Glance: Best Time to Visit
Recommended time to visit: Tibet is at a very high altitude, so it is generally quite chilly all year round. April - November sees the mildest temperatures. June - August is peak tourist season, with temperatures at their highest and local vendors opening up their market stalls to capitalize on the extra trade.

Less popular time to visit: Winter from December - February sees temperatures frequently drop below freezing. Roads are often blocked with snow and this time of year it is not advised to travel to the region.

Best time for trekking: If you want to make the most of Tibet's staggeringly beautiful countryside, then you'll want to head out trekking in the autumn months from September - October.

Anything to be aware of? The altitude means that even if it doesn't feel warm, the sun can be scorching. So make sure to bring plenty of sunscreen, you'll need it!
Want to know more about Tibet? Check out our latest blog posts
Climate | Lhasa
| | Jan | Feb | Mar | Apr | May | Jun | Jul | Aug | Sep | Oct | Nov | Dec |
| --- | --- | --- | --- | --- | --- | --- | --- | --- | --- | --- | --- | --- |
| Temp Min °F | 14 | 19 | 28 | 34 | 41 | 48 | 48 | 48 | 45 | 34 | 23 | 16 |
| Temp Max °F | 45 | 48 | 54 | 61 | 66 | 75 | 73 | 72 | 70 | 63 | 55 | 48 |
| Rainfall (mm) | 0 | 13 | 8 | 5 | 25 | 64 | 122 | 89 | 66 | 13 | 3 | 0 |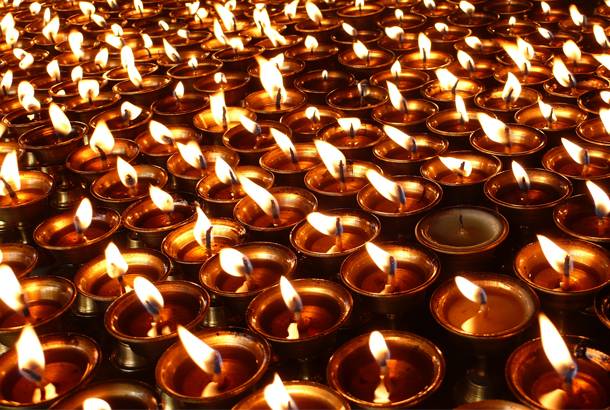 Festivals and Events in Tibet
Deeply Buddhist and steeped in tradition and culture, Tibet is a mysterious country that sits on the roof of the world. Its inhabitants still follow staunchly religious lifestyles and its festivals are all about worshiping, commemorating and giving thanks to the gods, and in particular Buddha. Yet, they are not the somber events you might imagine and typically encompass colorful performances, singing, dancing and music.
What happens on Tibetan New Year?
The Tibetan New Year, also known as Losar, is the most important celebration of the year for the people of Tibet. The entire festival technically lasts 15 days but it is the first three that are the most important. The first two days of festivities are the last two days of the old year and consist of cleaning the house and preparing food. On the third day, people dress in new clothes, exchange gifts and feast together whilst worshiping the gods, singing and dancing.
What is Saga Dawa?
Considered the holiest of festivals in the Tibetan calendar, Saga Dawa is a celebration of the life of Buddha. On his deathbed, he urged his followers not to mourn him but instead to commemorate him by continuing his teachings and striving to be kind and compassionate. This day is one of devout worship as the old prayer flagpole is taken down and replaced with a new one, upon which will be hung hundreds of colored prayer flags.
What is the Shoton Festival?
By far and away the most popular event of the year, the Shoton Festival is the best showcase of Tibetan culture and is a great way for travelers to learn more about this curious country. Generally, the festival is split into three main events, the first of which is the great Buddha display – this marks the beginning of the Shoton festival. The next events consist of Tibetan opera and a horsemanship exhibition.
Recommended tours
See Also
For further help planning your visit to Tibet take a look at our handy travller resources:
Best Places to Visit - what to see and where to go in Tibet
Tourist Visas - strict regulations apply so make sure you know before you go
Top Travel Tips - useful info on money, health, food and shopping in Tibet

Tibet Trip Styles
Group Tours

Tailor-made Holidays

Private Tours