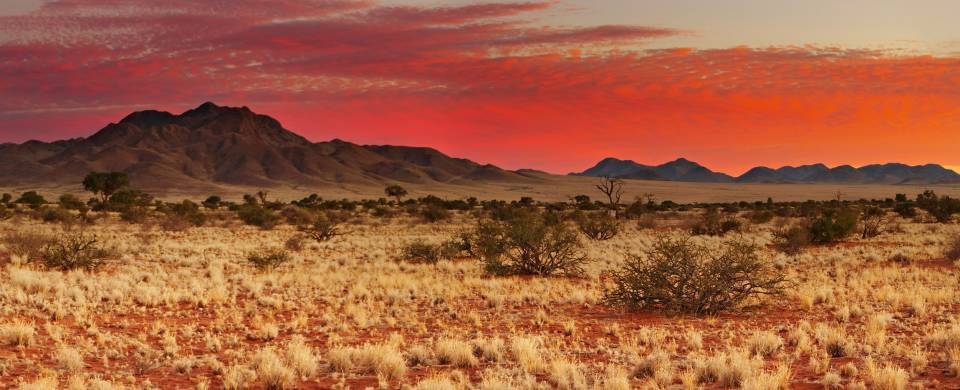 Trips and Tours to Central Kalahari
About Central Kalahari
Expanding across 2,500km, the Kalahari is the largest sand basin in the world and home to the immense Central Kalahari Game Reserve. While not being particularly user-friendly due to its challenging terrain and fierce heat, those who dare to explore this region are sure to reap the benefits in the form of some sensational game viewing opportunities. Despite being a desert, this area is inundated with rich vegetation, including acacia trees and silver terminalia sandveldt, both of which contribute to making up the diversity of the landscape. Travelling through this reserve is a must for anyone looking for some completely untouched nature.
Read More
During the summer rains and for a short time once they have finished, the Central Kalahari Game Reserve brims with activity as wildlife flocks to the area. Springboks, wildebeests, lions and giraffes are just some of the animals that come here in search of a spot of hydration and respite from their parched African surroundings. Unfortunately, with no permanent source of water, the park only sees game during that short period of rain. The real treat of exploring here is the feeling of having the entire reserve to yourself.
Historically, the Central Kalahari Game Reserve is notably significant. In first instance it was designed to be the resting place of the San Bushmen, a tribe of hunters who were thought of as nomads and who populated this region for around 30,000 years prior to its being opened up to the public. Nowadays, many of the members of this tribe have moved to local villages and settlements. Most, however, have retained their in-depth knowledge of bush survival as it has been passed down through generations.