Where centuries of tradition meets the ultra-modern. Fall in love with China with On The Go Tours.
Majestic heritage. Unrivalled natural beauty. Eclectic cuisine. Remarkable culture. Experience China, you won't regret it!
A group tour to China is a truly unforgettable experience. Whether you wander the Great Wall or the city streets. Whether you stand before the green peaks of Guilin or the mighty Leshan Buddha. Or whether you visit the Xi'an terracotta army or the peaceful Chengdu pandas.
With On The Go Tours, you're in good hands. We've been running trips to China for over fifteen years. And we win British Travel Awards year on year. We'll help you embrace the Chinese culture, see the best sights, and eat the best Chinese cuisine.
China Group Tours
From historic Beijing to the terracotta army in Xi'an, the shimmering skyscrapers of Shanghai and the pandas of Chengdu, our China group tours take in the best of this vast country. You will take in all the highlights, escorted every step of the way by one of our expert local guides.

In mainland China we use a great mix of centrally located 3 - 4 star hotels and travel around the country in private vehicles, unless we are making use of China's extensive high speed and overnight railway network. Authentic experiences will abound on your group tour, whether it's a rickshaw ride through the hutongs of Beijing or enjoying an optional Tang Dynasty Show.
China Private Tours
If you prefer the idea of a private tour then these itineraries could be perfect for you. They still benefit from the services of our local tour guides and all of your accommodation, internal transportation (including airport transfers) and sightseeing is included. You will enjoy a daily breakfast in the hotel and lots of other included meals too. A range of different accommodation options are available, so you can pick a hotel category that best suits your budget.
China Short Stays
If you're short on time, our 5-day short stays are a great option for visiting China's main cities, such as Beijing and Shanghai. These city breaks include a mixture of guided sightseeing and free time to explore independently, and they can be booked any day of the year with your choice of accommodation. A lot of our travellers like to add them onto their group tour booking in order to spend more time in the big cities!
Frequently asked questions about our China tours
I want to visit the Great Wall - do you include this on your tours?
You'll get to see the world's most famous wall on most of our China holidays that begin or end in Beijing. And that's the vast majority of them. An afternoon is spent at the popular Badaling section of the wall and unlike many other operators, we also spend a night at a hotel right beside the wall. This means you get to revisit the Great Wall the following morning before the crowds arrive and enjoy views of the Juyongguan Pass from your hotel. If you're interested in knowing more about the different sections of the wall, check out our page on visiting the Great Wall.
Where can I see pandas in China?
The best place to see a giant panda in China is the Chengdu Research Base of Giant Panda Breeding. This non-profit facility is home to over 80 pandas and enables visitors to observe the monochrome bears at play. We have five different escorted itineraries that include time in Chengdu and a morning visit to the panda centre so you have a few options available if pandas are on your wishlist. For more information, see our guide to visiting pandas in China.
I'm a second time visitor to China and I've seen the north already. What China tour can you offer me?
If you've already visited Beijing and the Great Wall then you might want to consider China's scenic south. This region of China is famous for its iconic landscapes, holy mountains, lush rice terraces and delicious cuisine. We have two itineraries that focus solely on the south of China, kicking off in either Shanghai or Chengdu. We also offer
tailor-made holiday
arrangements in China and our expert team are on hand to help create your perfect itinerary.
How big are your tour groups and what is the age of your travellers?
Our average tour size in China is 18 travellers and you can expect an interesting dynamic with people from all walks of life on your China tour. This includes a wide range of ages from the mid-20s to the early 70s. The average age is somewhere between 35 and 55 years of age.
What is the standard of hotels on your Signature tours?
You'll be staying in comfortable, Western-style 3-4 star hotels with good sized rooms and modern amenities on your China tour. Our hotel beside the Great Wall is a little more simple but what the hotel lacks in facilities it more than makes up for with its location and views of China's most impressive man-made structure.
What sort of transport do you use on your Signature tours?
You'll get to sample a range of transport modes on your China group tour, from bicycle rides along ancient city walls to rickshaw rides through Beijing's most historic districts. There's also the chance to cruise along the Huangpu River in Shanghai and the pretty canals of Suzhou. For road transfers we use private A/C vehicles and for longer journeys we use comfortable overnight soft sleeper trains in private four-berth carriages. See our
Top Travel Tips
page for more details on sleeper trains in China.
When is the best time to visit China for general sightseeing?
The spring months (March - May) and autumn months (September - November) are considered the best time to visit China. During these seasons the weather is generally dry and temperatures not too hot nor too cold. The skies are also clearer with less smog in the cities and lower rainfall. You can find more detailed information, including climate averages, on our
best time to visit China
page.
Can I drink the tap water?
The tap water in China is not safe to drink and could cause you to become unwell. We strongly recommend sticking to bottled water throughout your China tour - this is readily available in shops, restaurants and hotels. The water from the tap is fine for activities such as brushing your teeth, but don't swallow it!
Is China a safe destination for travellers from the LGBTQ+ community?
According to the 2022 LGBTQ+ Travel Safety Index, China scores a D- rating for LGBTQ+ traveller safety, ranking 107th out of 203 countries. Same sex marriage is not legal, and there are no constitutional or worker protections based on sexual orientation.

26 – 50% of consulted citizens consider China a good place to live for gay and lesbian people. There are laws preventing the discussion of pro-LGBTQ+ issues, but pro-LGBTQ+ organizations are not illegal (though they are subject to penalty and are not supported by the government).

No legal punishments for same sex relations exist and most trips for LGBTQ+ travellers to China are trouble-free.

The LGBTQ+ Travel Safety Index is designed to provide a good overall picture of attitudes towards the LGBTQ+ community in each country and may not reflect the experience of foreign travellers to the country.
What is the current travel advice for China?
As a UK-based company, we follow the latest up to date advice from the UK Foreign and Commonwealth Office (FCDO). You can see the latest travel advice for China
here.
Private Tours & Short Stays in China
Want a trip to yourself? No problem. We can tailor your exclusive tour of China - and provide helpful local guides at each port of call. Want to extend your adventure, or just have a few spare days? Our city breaks help you see the main sights in a short space of time, allowing you to make the most of your trip to China.
The Best of China
From the historic Forbidden City in Beijing to the legendary Great Wall, the Terracotta Warriors in Xi'an and the modern metropolis of Shanghai, these are the unmissable highlights of any China trip.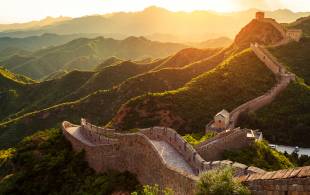 The Great Wall
The main reason behind many trips to China, the UNESCO-protected Great Wall is one of mankind's greatest marvels. No, you cannot see it from space, but it stretches for more than 6,700km across China, and taking a stroll along a section of the wall is sure to a highlight of your trip.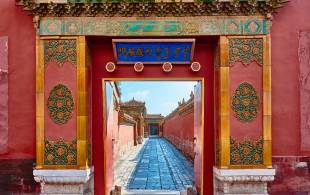 Beijing
The capital of China is a fascinating mix of the old and new. From the historic Forbidden City, the imperial Summer Palace and the narrow hutongs to the glistening skyscrapers that have supercharged the Chinese economy - see it all with our group tours.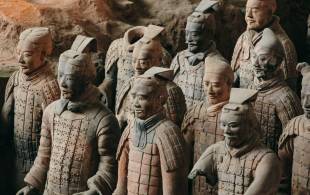 Xi'an
In 1976 three farmers outside Xi'an uncovered a terracotta sculpture, which marked the start of one of the world's great historic discoveries. There are more than 7,000 Terracotta Warriors now on display in Xi'an, they were constructed to protect Emperor Qin in the afterlife.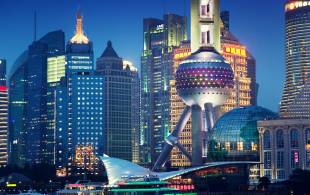 Shanghai
One of China's mega cities, Shanghai can be overwhelming, which is why visiting with an expert local guide is such a great idea. Home to the fastest train in the world, incredible food, modern architecture and an unrivalled energy, you're sure to love this extravagant metropolis.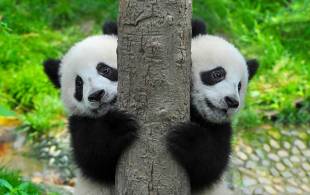 Chengdu
The main attraction in Chengdu is the Panda Research Base, where the emblematic animal of China is bred in captivity to bolster the threatened wild population. Visitors can come face to face with these fascinating and adorable animals.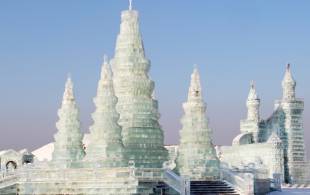 Harbin
Visit Harbin in January for the annual Ice Festival. Located in China's far north, the city plays host to this event every year, when sculptors from all over the world come to create ice masterpieces, which are dazzlingly illuminated after dark.