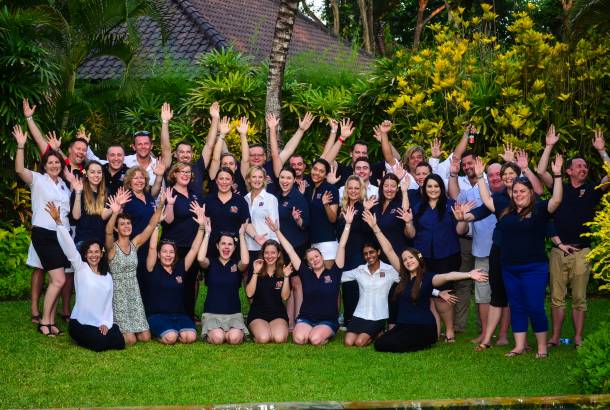 The On The Go Tours journey
A chance encounter between our two founders in Egypt back in 1998 led to On The Go Tour's inaugural trip to the land of the Pyramids over Christmas and New Year that year. Propelled by a passion for authentic travel experiences, a lot of hard work and that essential ingredient - a bit of good luck - along the way, we've since grown into a medium-sized global company, head-quartered in London (UK) with offices in Brisbane (Australia) and Johannesburg (South Africa) and represented in New Zealand, Canada and the USA.
Here at On The Go Tours, we are entering a new and exciting, more mature phase, alongside our loyal customers who have grown with us over the years. From humble roots taking intrepid travellers budget-style to Egypt, we now enjoy the privilege of taking tens of thousands of customers to more than 50 exciting countries around the world on all sorts of budgets. One thing remains, however, and that is our commitment to authentic and accessible cultural experiences in the very heart of our destinations.
Our ethos
We'd love you to experience a country the way it really is, with people who live there and know it inside out. We know this makes the difference between a great holiday and a truly memorable one. Our carefully sought out English-speaking tour leaders and local guides are passionate about sharing their country with you and we believe that they are amongst the best in the business.
Ensuring our footprint is light and that the benefits of travelling reach the local communities you visit is paramount too. We're proud to say that when travelling with us, the large majority of your holiday funds remain within the countries you visit, supporting local economies at a grass roots level with our sustainable travel policies.
Our styles of travel
We know too that adventure feels better with a chilled beer poolside or a soft pillow at the end of the day and we search out comfortable hotels and boutique properties for your stay. As we love to say - travel with us and adventure in style. Our six product ranges have been designed to help our customers better understand the differences between the variety of experiences we offer and what to expect when travelling in, sometimes challenging, destinations with On The Go Tours.
The feedback from our customers is that they love the excitement of authentic travel experiences during the day with a comfortable hotel to return to at night with quality facilities such as a restaurant, a bar, Wi-Fi and sometimes a pool, all in a central location. These features are at the core of our Signature range - exciting days and comfortable nights so you can enjoy a great day exploring followed by a great night sleeping. We also feature our Essentials, Handpicked, Overlanding, Active and Tailor-made ranges.
Our team
As a team, we've always been more like a close family than colleagues, bound by our passion for travel and a professional work ethic. We pride ourselves on having the most passionate people in the industry, committed to making the excitement of travel available to anyone who seeks it. Every year or so we'll all get together for a few days to share ideas and jointly set our compass for the year ahead.
Welcoming you on holiday
We know that time is precious, that travel experiences can lift us out of the everyday and so above all, we're here to give you a brilliant and unforgettable holiday.
With over 50 countries, six carefully-selected ranges featuring 100s of tours, full financial bonding and growing every day - there's plenty of reasons to travel with us and we hope to inspire your next adventure and welcome you on holiday soon.
Travel happy!
Pete Rooney
CEO On The Go Tours