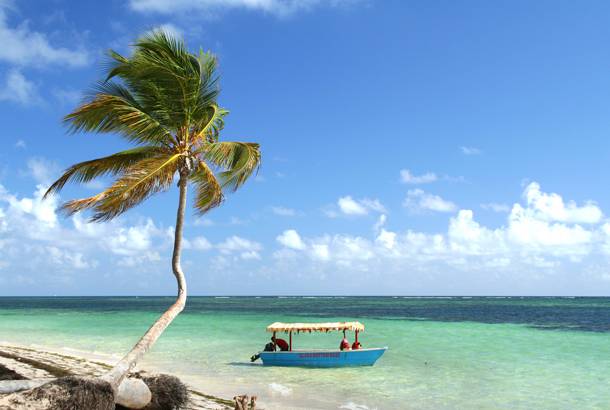 Seasons and Weather
The inviting sub-tropical climate of Belize makes for a pleasant visit most months of the year. Temperatures vary by only about 4°C between the warmest and coolest parts of the year. The humidity, while high, is often masked by the cooling sea breezes along the coast, and when at altitude, by the cool mountain air.
There is a wet and dry season that varies from year to year. The wet season runs from mid-May - November in the south and from mid-June to November in the north. November to February is a transitional period, with the year's coolest temperatures and a limited amount of rain. The true dry season is February – April and most visitors choose to visit at this time and in the shoulder months (November – February).
Climate | Belmopan
| | Jan | Feb | Mar | Apr | May | Jun | Jul | Aug | Sep | Oct | Nov | Dec |
| --- | --- | --- | --- | --- | --- | --- | --- | --- | --- | --- | --- | --- |
| Temp Min °C | 19 | 21 | 22 | 23 | 24 | 24 | 24 | 24 | 23 | 22 | 20 | 20 |
| Temp Max °C | 27 | 28 | 29 | 30 | 31 | 31 | 31 | 31 | 31 | 30 | 28 | 27 |
| Rainfall (mm) | 137 | 61 | 38 | 56 | 109 | 196 | 163 | 170 | 244 | 305 | 226 | 185 |
Festivals and Events
With an intriguing history that combines British rule and Maya traditions, Belize has a fascinating cultural landscape that shines through in its myriad festivals. From ancient rituals to historical events to lobster, the people of Belize can always find a reason to celebrate – and celebrate in style none the less. Festivals in Belize and noisy, colourful and exciting so be sure not to miss out.
What is Baron Bliss Day?
Commemorating Baron Henry Edward Ernest Victor Bliss, one of Belize's largest financial benefactors, this festival involves sailboat and kiting competitions along with plenty of opportunities to make merry on the beach or in the city. The money that was donated to Belize has played an integral role in the development of the country and has been used to establish a nursing school, cultural centre and more.
What is the Caye Caulker Lobster Fest?
A delicacy in the western world, but often out of our price range for regular consumption, lobsters in Belize get their own festivals, the most vibrant of which takes place on the paradise island of Caye Caulker. On the first day of the festival, Miss Lobster Fest is crowned and the festivities carry on through to Sunday. Dancing events, lobster weigh-in competitions and impressive ceremonies are just some of what's on offer and, of course, there will be lobster ready to eat in every form imaginable.
What is the Benque Viejo del Carmen Fiesta?
Situated along the Belize/Guatemala border, this festival celebrates the town's patron saint Our Lady of Mount Carmel (Nuestra Señora de Monte Carmelo). The event always sees a large turnout and this might have something to do with the rumour that the women in Benque Viejo del Carmen are especially beautiful, making the pageant particularly popular. The rest of the festival is made up of rides, games, food, fireworks and an array of cultural performances.
What is the Deer Dance Festival?
Unique to Belize, this festival takes place in San Antonio, a Maya village in the South. The main event of this celebration is a ritual dance that symbolises the hunting of deer, performed by locals in masks and brightly coloured costumes. Another significant feature of the festival takes place afterwards when the valiant attempt to climb a greased pole in order to claim a prize that sits at the top.
What is St. George's Caye Day?
On this day back in 1798 a group of British settlers and liberated slaves defeated the Spanish navy on St. George's Caye, thus ending their attempts to dislodge the British and conquer Belize. This victory is celebrated every year with a re-enactment of the battle on the site where it originally took place. Other festivities include a regatta, BBQs, music, games and the crowning of Miss San Pedro on Ambergris Caye.
When is Independence Day in Belize?
On September 21st 1981, Belize gained independence from the British and it remains to this day a cause from celebrations across the country, the most impressive of which take place in Belize City. Marches and parades flow through the streets in an explosion of noise and colour and street food vendors set up shop along the side of the road, filling merry-makers with delicious local snacks.
See Also
For further help planning your visit to Belize have a look at our handy Travel Guide resources:
Belize Tours - browse our trips to Belize
Top Travel Tips - useful info on health, food and money in Belize