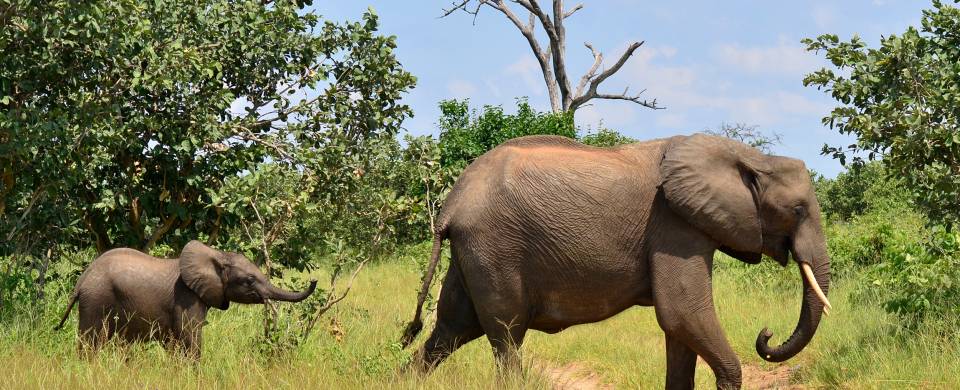 Trips and Tours to Chobe National Park
About Chobe National Park
Chobe National Park is the second largest park in Botswana and stretches out across an area of 10,566 sq km. With sections of marshland, flood plains, savannah, grassland, woodland and two rivers, the park is incredibly diverse and makes up some of the most spectacular scenery in the country. The San Bushmen originally inhabited the park and hunted throughout the area. In 1932 a non-hunting area was set up and eventually, in 1957, Chobe became the first National Park in Botswana. Both driving tours and boat excursions along the river are popular ways to see the indigenous game of this park.
Read More
Chobe is known for its elephant population, with some 120,000 elephants based in the park. They tend to be particularly large but their ivory is brittle, so will only have short tusks. Damage by elephants is evident and troubling and, due to the high numbers, culls have been considered but so far have not taken place. As well as elephants, an abundance of giraffes, zebras, impalas, sables, wildebeests, kudus, waterbucks, warthogs, elands, lions and hyenas can be seen, and if you are very lucky, cheetahs and leopards.
The rainy season runs from November to March with a peak during January and February. These are the warmest months, with abundant grazing, many animals giving birth and stunning wild. The dry seasons runs from May to October, predominantly dry and as the water dries up inland, animals congregate in huge numbers along the river. Due to the huge numbers of game close to the river, game viewing is at a peak during this time, with October being the best month (also the busiest and hottest).