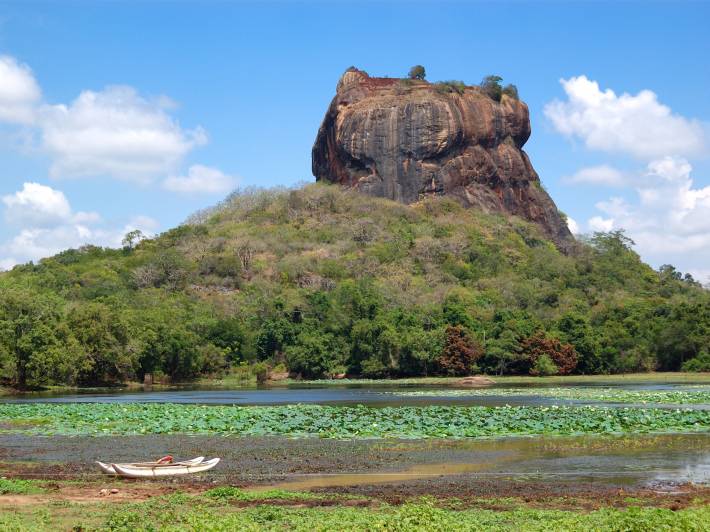 Our pick #1
Located atop a rock plateau overlooking verdant jungle and a vast plain is Sigiriya, the mysterious remains of the 5th-century fortress of King Kasyapa. These ruins of Sigiriya are the most unique of the ancient sites in Sri Lanka. Be sure to brave the rickety-looking spiral staircase to see the awesome 1500-year old painted frescoes located beneath an overhang about 90m up the rock. This archaeological site, unparalleled in South Asia, is a place of pilgrimage for Sri Lankans and has been declared a World Heritage Site.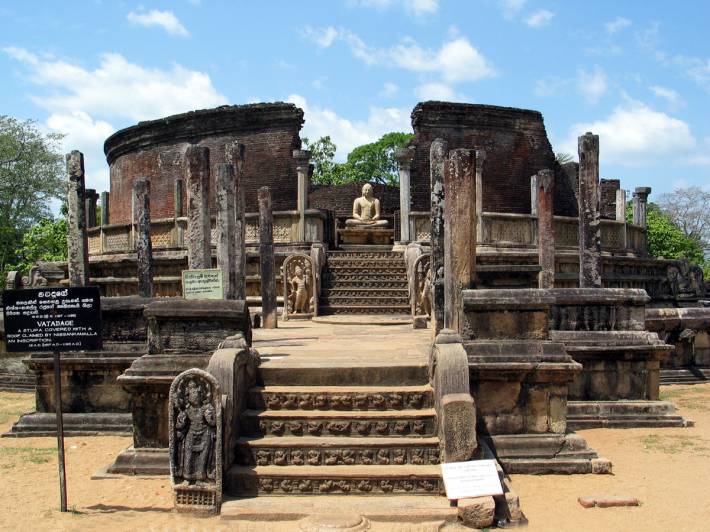 Our pick #2
The glory of medieval Sri Lanka is best appreciated at Polonnaruwa, an ancient and compact city featuring 12th-century stone sculptures and the Gal Vihara, comprising three enormous Buddha figures. One of the statues is reclining and is 13 metres in length, another in a standing position and the other seated. The statues, located in a cluster along a dirt road, are revered as being among the most sacred monuments in all of Sri Lanka. There are also palace ruins, great bas-reliefs and friezes to see.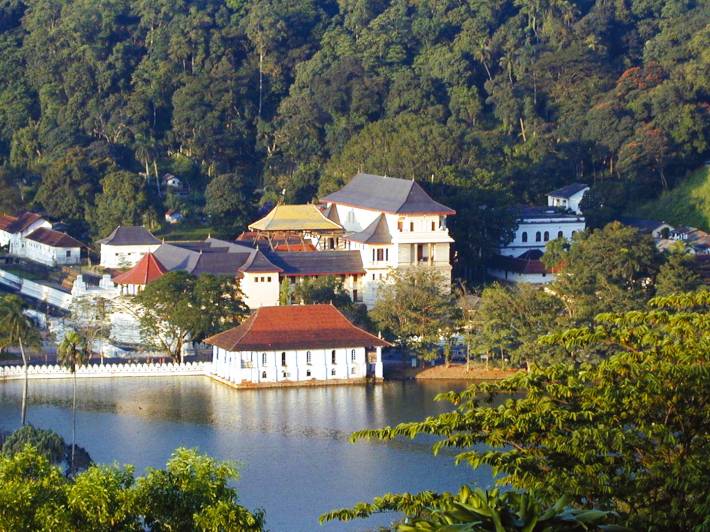 Our pick #3
The hill city of Kandy was the last bastion of the Sinhala Kings and is a charming place offering a living record of a magnificent past and is set around an attractive man-made lake in scenic hill country. Kandy's star attraction is the ornate Dalada Maligawa (Temple of the Tooth) which houses a sacred relic in well-guarded casket.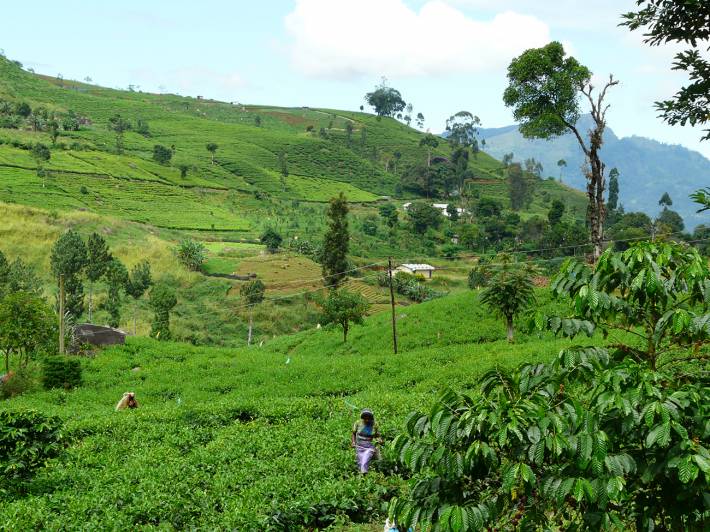 Our pick #4
Sri Lanka's cool hill country offers a welcome antidote to the heat of the coast and low-lying plains. Situated among verdant tea plantations and at an elevation of 1990 metres, Nuwara Eliya is one of the highest and most attractive towns in Sri Lanka's hill region. Built by English tea growers, it remained their favourite hill station during colonial times. Nuwara Eliya boasts the best golf course in Sri Lanka and is home to the impressive Hakgala Botanical Gardens.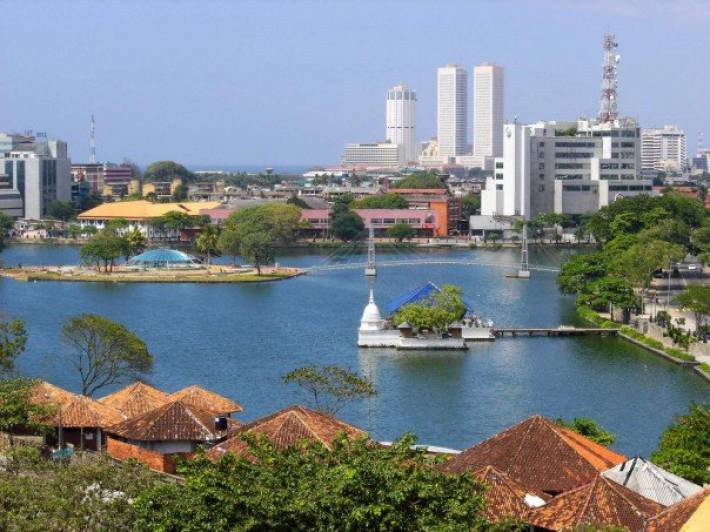 Our pick #5
As the capital of Sri Lanka, Colombo is a modern city filled with good hotels, restaurants, al fresco cafes, shopping and every form of transport imaginable. Just off the north end of Galle Road is the Fort, once a colonial stronghold but now home of many government residences and offices. To the south is Galle Face Green, a seaside promenade where informal cricket games are played out among city folk. Just east of the Fort is the Pettah, a traditional bazaar where you can enjoy a colourful retail experience.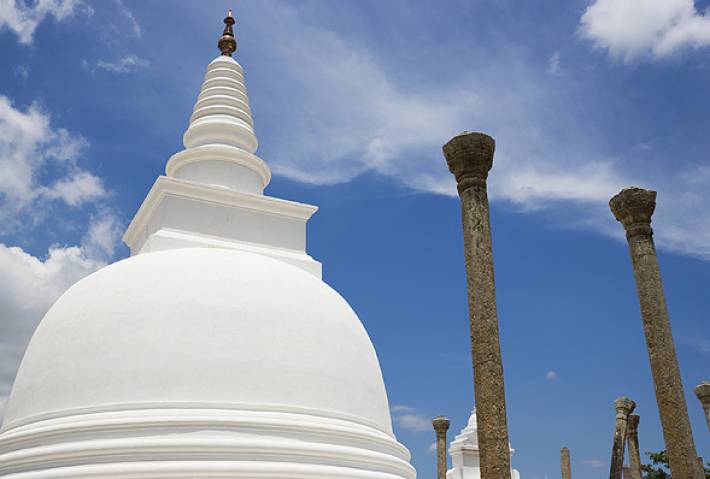 Our pick #6
Brimming with ancient ruins and mystery, Anuradhapura is one of Sri Lanka's most fascinating destinations. Founded in the 3rd century BC and at one point the heart of Sri Lankan civilisation, the city is tucked away within dense jungle and was inaccessible for hundreds of years before regaining its rightful place on the map. While you are here, be sure to marvel at the sight of the three main dagobas, which were among the largest structures ever built in the ancient world. Another highlight that cannot be missed is the scared Sri Maha Bodhi, one of the world's most revered trees. It is said that this tree grew from a cutting that was taken from the original bodhi tree, under which Buddha attained enlightenment in India. Yet the city isn't all sombre worshipping - frequent ceremonies and celebrations inject the streets with life and vibrancy.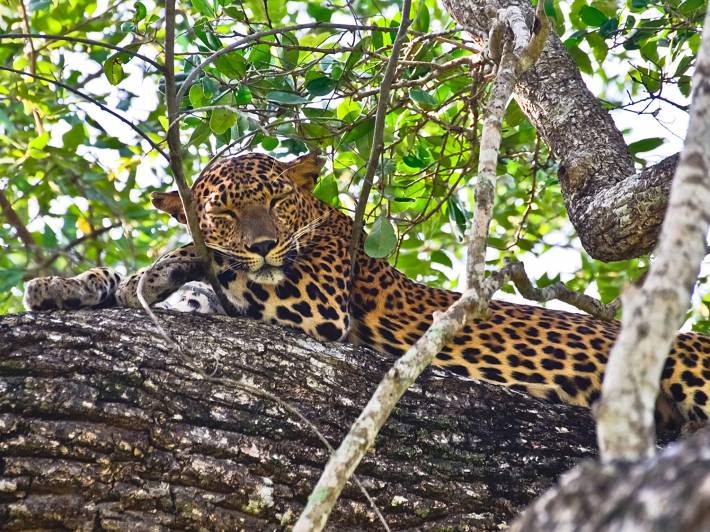 Our pick #7
Sitting on the southeast side of the island, the Yala National Park is one of Sri Lanka's most popular wildlife destinations. As the inspiration for Kipling's Jungle Book, it should come as little surprise that this vast region of wilderness is teeming with exotic animals, many of which are now so habituated to seeing humans that they have no problem with getting up close and personal with safari-goers. Elephants, monkeys, sloth bears, wild boars and more all roam through the park freely, delighting photographers and animal-lovers as they do so. However, the real piece de resistance of the Yala National Park is the leopard. This particular leopard is endemic to Sri Lanka and is an epic and majestic sight to behold. The best time to head to the park is between February and July when water levels are lowest, meaning that animals will be more concentrated around water holes.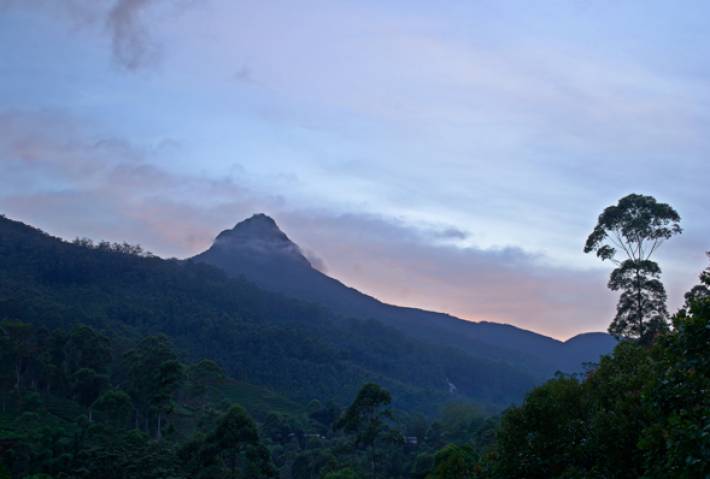 Our pick #8
Adam's Peak
Shooting up dramatically from the lush jungle of Sri Lanka's southwest region, Adam's Peak, or Sri Pada as it is known locally, is one of the most sacred places in the country. For many centuries it has been a pilgrimage site for people from a range of different faiths, including Christianity, Buddhism and Islam. Walkers usually start their journey in the middle of the night when the path to the top is lit up by strings of lights. The magical effect of this lighting technique is certainly not lost on hikers or observers as they climb the path that looks destined for heaven. The purpose of this incredibly early start is to ensure that your arrival at the summit coincides with sunrise. There are few sights more beautiful than watching the sun emerge across the horizon, lighting up the country as it begins to bathe the landscape in a warm golden glow.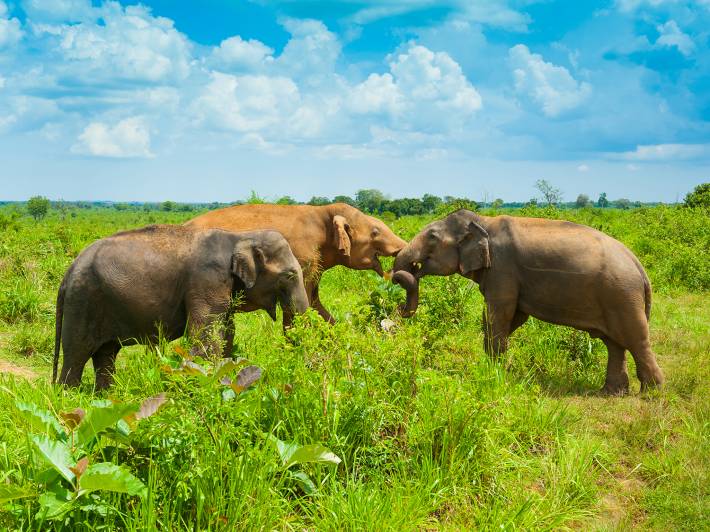 Our pick #9
Stretching across the southern lowlands of Sri Lanka, the Udawalawe National Park has gained fame among travellers for its large herds of elephants that can easily be spotted meandering through the reserve. There is a distinct lack of forest cover at the Udawalawe Park, meaning that the landscape is rather barren during the dry season - perfect for spotting wildlife and not just large animals like elephants. Once the rain comes, the park undergoes a metamorphosis into an oasis of vivid green, peppered with sparkling lagoons and waterholes. While the main draw of this park is its elephants, a number of other animals can be found here, including buffalo, monkeys, leopards, sambar deer and crocodiles. This park is also home to the Elephant Transit Home, an orphanage for elephants who need to be supervised as they grow and develop before being released back into the wild. After release, they continue to be monitored until they have fully adapted to their new habitat.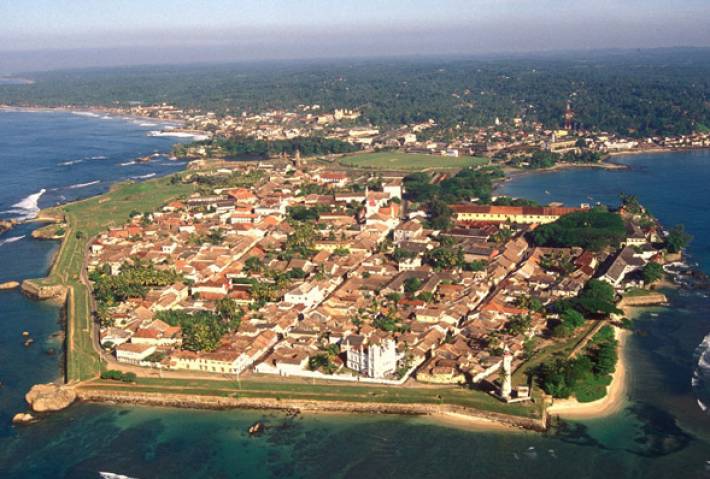 Our pick #10
With the Indian Ocean lapping at its walled borders, Galle is a charming historical city located on Sri Lanka's west coast. Teeming with stunning colonial buildings and infused with the scent of exotic spices, Galle is a blend of cultures and strikes a balance between modernity and antiquity, giving itself a unique cultural identity that doesn't fail to captivate and enthral. The most famous part of the city is the Fort, which is surrounded by the sea on three sides and encompasses an entire thriving community, complete with boutiques, cafes and offices. Originally built by the Dutch in the 1600s, the main attraction of the fort is simply wandering around, soaking up the atmosphere and relishing in the tranquillity that comes with a lack of traffic. Once a hideaway for bohos and eccentric expats, the sleepy streets of Galle are slowly waking up thanks to foreign cash and interest.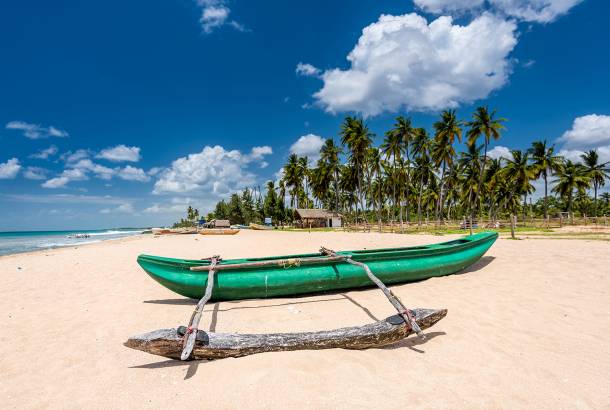 Sri Lanka's Best Beaches
Sri Lanka clearly has a lot to keep you busy when it comes to sightseeing but as an island nation it also has an endless supply of beaches - perfect for a culture and beach combination holiday. Check out our guide to Sri Lanka's best beaches to help pick your perfect beach and start planning your escape.