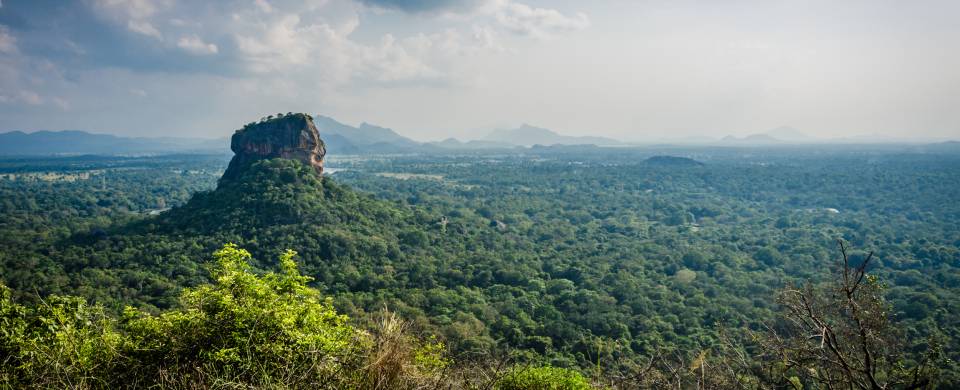 Trips and Tours to Sigiriya
About Sigiriya
Sigiriya, meaning 'lion rock' in Sinhalese, is an ancient rock fortress and palace surrounded by jungle in central Sri Lanka. Rising from the central plains, Sigiriya is one of Sri Lanka's most iconic sights with practically vertical cliff walls topped by a perfectly flat summit where the ancient ruins of a Kassapa city still stand. Reached by a vertigo-inducing staircase that winds its way up the rock you'll be rewarded with stunning views. The entrance to the tip of the palace was designed in the shape of a lion's mouth, hence its name.
Read More
A UNESCO World Heritage Site, and considered the 8th Wonder of the World, Sigiriya is enclosed by the remains of an extensive network of gardens and reservoirs. These attractive gardens are some of the oldest landscaped gardens in the world and include water, boulder and terraced gardens. From the 5th century BC the site was used as a rock shelter mountain monastery with caves prepared for the Buddhist Sangha. King Kashyapa built the remaining complex between AD 477 and 495. Sigiriya is renowned for its ancient paintings which would have once covered most of the western face of the rock.
The elaborate plan of Sigiriya combines man-made geometrical forms with the natural forms of its surroundings. It consists of an ancient castle and the remains of an upper palace situated on the flat top of the rock. The lower palace clings to the slopes below the rock and leads to moats, walls and gardens. The park even contains sophisticated working hydraulic systems. The famous Mirror Wall is so called because it was once so polished and smooth that the king could see himself whilst he walked alongside it.
Sigiriya Tours
Here are some popular itineraries that include a visit to Sigiriya. Alternatively, if you would like to include a visit to Sigiriya on a bespoke touring itinerary to Sri Lanka, take a look at our tailor-made holiday planning section.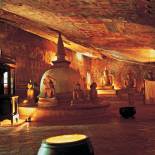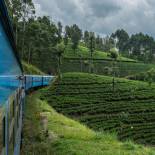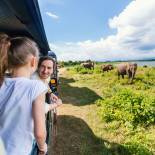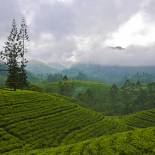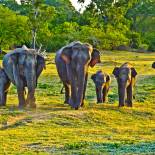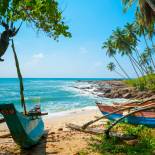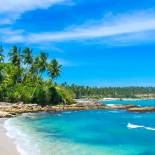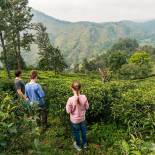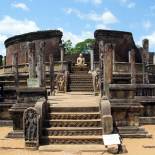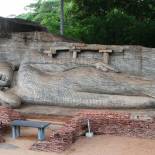 Show All Tours