Hanoi Vs Ho Chi Minh City: Which Should You Visit?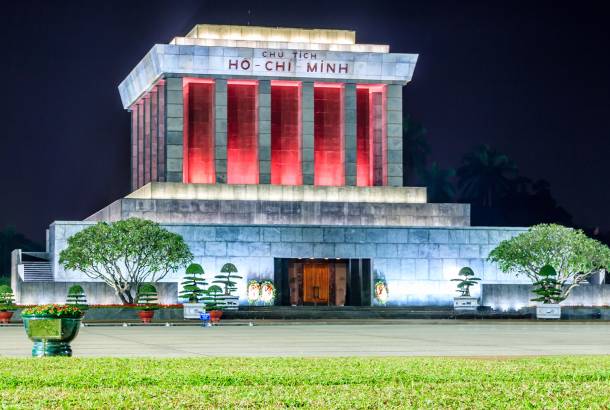 Hanoi or Ho Chi Minh City: Travel
Ho Chi Minh City's airport is much bigger than Hanoi's, so it's nearly always cheaper to fly here directly. Once you arrive there though, you can still reach Hanoi fairly easily and inexpensively.

When you get to either city, you can expect to be confronted by hundreds upon hundreds of motorbikes. Since they're such a popular method of transport, using them as taxis is the typical way to get around. However, if you're not comfortable on the back of them, normal taxis, bicycles, rickshaws, and buses are also available.

Alternatively, if you go down the car hire route, Ho Chi Minh City is more urbanized than Hanoi so tends to have better roads to drive on. It also has day trips further afield than Hanoi, so you'll get better value for money choosing to hire a car there.
Hanoi or Ho Chi Minh City: Sightseeing
Hanoi is widely regarded as Vietnam's cultural capital and it's not really hard to see why. Its must-see attractions include the Old Quarter, with restaurants, artisan shops and pagodas contained in a maze of streets. Scenic Hoan Kiem Lake is the focal point of the city, with its name translating to mean 'The Lake of the Restored Sword' and the Temple of Literature is the home of Vietnam's first national university.

When exploring Ho Chi Minh City, be sure to check out the Notre-Dame Cathedral and War Remnants Museum. Ho Chi Minh tends to have more things to do outside of the city, rather than in the city centre itself. However, if you're into stunning French architecture or particularly interested in the Vietnam War, it might just be the place for you.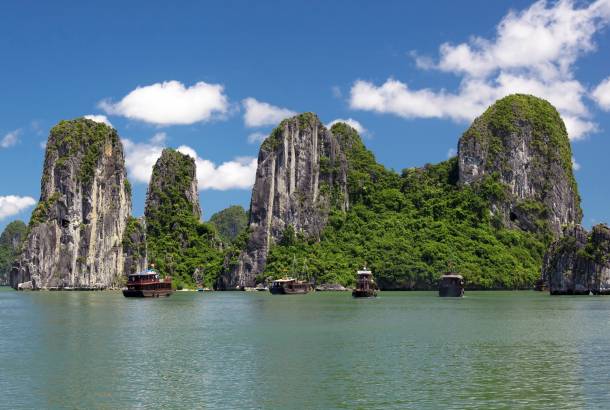 Hanoi or Ho Chi Minh City: Day trips
One of the most difficult categories to choose between, the day trips that both cities offer are simply incredible. From Ho Chi Minh City, the Cu Chi Tunnels and Mekong Delta are both doable in a day. These trips not only give you a fantastic insight into the traditional Vietnamese way of life but a detailed look at the innovative tactics the country used during the Vietnam War.

Hanoi, on the other hand, is home to Halong Bay. Exploring here, either on a one, two, or three-day cruise, is as breathtaking an experience as they come, and it's certainly one of the best places to visit in Vietnam.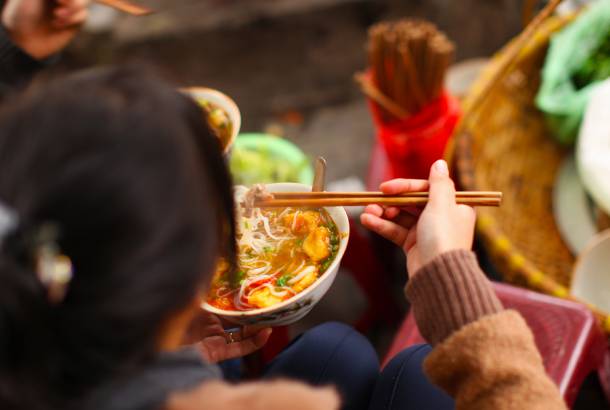 Hanoi or Ho Chi Minh City: Food
Another incredibly difficult category to choose between, many Vietnamese tourists and locals argue about which end of the country does the better food. Hanoi tends to favour more conventional dishes, so if you're looking for authentic Vietnamese food, this city is the place to go. Mouth-watering street food will be on offer everywhere you go in both cities.

However, if you're after a mix of both traditional dishes and intriguing fusion cuisine, Ho Chi Minh City offers a greater variety of both. Drawing influence from the French, the city also has more rooftop bars and restaurants which stay open later, so it's more flexible around tourists' schedules.
Hanoi or Ho Chi Minh City: Shopping
If you're looking for bargain prices, you can't go wrong with either Ho Chi Minh City or Hanoi. However, since Ho Chi Minh City is more westernized than Hanoi, there's a greater selection of shopping malls and urban shops to choose between.
br> That's not to say it's not traditional as well though, as the Ben Thanh Market is world-famous for its selection of Vietnamese goods. Plus, if you enjoy haggling on prices, feel free to haggle to your heart's content, as Ho Chi Minh vendors are much more flexible.

Hanoi, on the other hand, has fewer Western shops but, in the Old Quarter, in particular, offers a much greater selection of traditional markets. There you can expect to find souvenirs, textiles, and unique handmade items. But don't expect to haggle down the price too much. If you're looking for Vietnamese authenticity, Hanoi is definitely the better choice.
Hanoi or Ho Chi Minh City: Climate
They may be in the same country, but the climates in Ho Chi Minh City and Hanoi are very different. Hanoi is located further north on the Red River Delta and is known for its hot wet summers and cool dry winters. It can also get fairly cold over the winter months so, generally, September to November and March to May are the best times to visit.

Ho Chi Minh City is located more than 1,000 kilometres to the south of Hanoi and experiences very different weather. With much more of a tropical climate, the city experiences two distinct wet and dry seasons. The latter of these typically falls between December and April, making these months the best time to head there.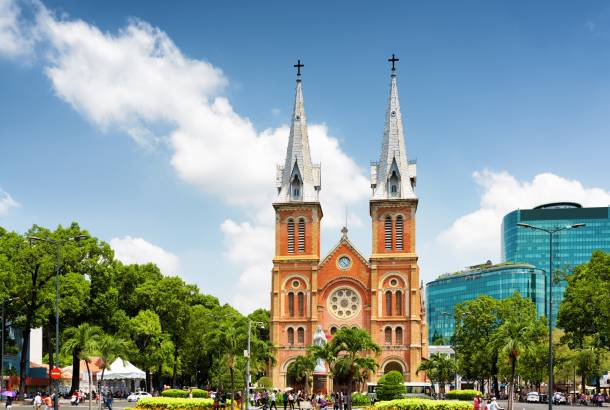 Conclusion
So which Vietnamese city should you visit?

The choice between Hanoi or Ho Chi Minh City really comes down to what it is you're looking for. Hanoi will offer a much more authentic insight into the Vietnamese way of life, providing a plethora of fantastic things to see and do in the city and surrounding area. However, the city doesn't stay open as late, has less food variety, and is much cooler in temperature than its southern counterpart.

Ho Chi Minh City tends to be a much busier area, featuring many rooftop bars and more of a Westernized vibe. It's also slightly easier to get to and move around. But, unfortunately, you won't be able to say that you've been to the incredible Halong Bay. Ultimately, whichever city you choose to visit, you're sure to have a fantastic time there.

Luckily for you, the majority of our Vietnam tours visit both of these incredible cities, so if you join us in Vietnam, you don't need to choose!
Recommended tours to Vietnam