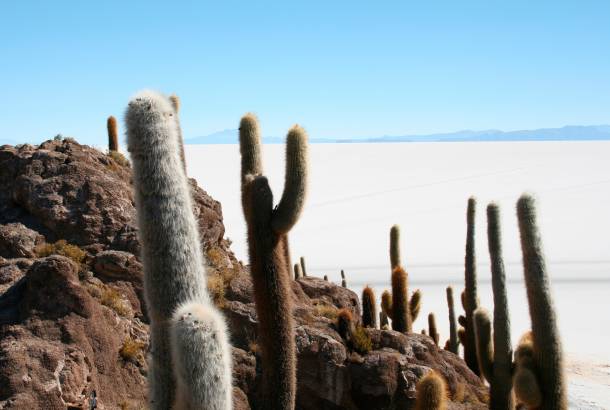 Planning a trip to the dizzying heights of Bolivia? Curious about what currency you'll need, whether you should leave a tip when eating out or what the state of WiFi is like? Well, we're here to help with our top travel tips that cover everything from health advice to food and shopping.
What vaccinations do I need for Bolivia?
You should seek medical advice from your local health practitioner before travelling to Bolivia and ensure that you receive all of the appropriate vaccinations. As a guide tetanus, diphtheria, polio, typhoid, hepatitis A are recommended.
Do I need anti-malaria tablets for Bolivia?
There is the risk of malaria in certain areas of Bolivia so it is very important to check with your doctor before you go to see whether malarial medication is required for the areas you are visiting. As a general guide there is a high risk of malaria in Bolivia's Amazon Basin and a much lower risk in high-altitude destinations such as La Paz and Uyuni. For more information on the malaria risk in Bolivia visit the
NHS Fit to Travel
page or the
CDC Traveler's Health
page. A Yellow Fever vaccination is also required for travel to many areas of Bolivia.
Is it safe to drink tap water in Bolivia?
Like much of South America, Bolivia's tap water is not safe to drink and can cause severe stomach upsets, even if used for tasks such as brushing teeth. Ensure you only drink bottled water and try to avoid ice cubes in your drinks and salads which may have been washed in unsafe water.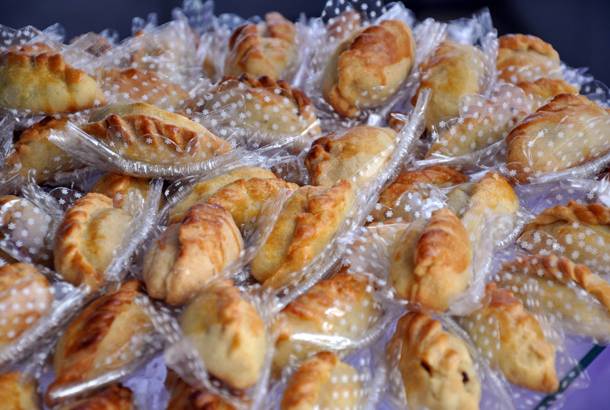 What's the food like in Bolivia?
While Bolivian food hasn't made much of an impression on the world's culinary scene, this nation's gastronomic delights are not to be overlooked. Meat-lovers are in for a treat as the majority of dishes involve a generous portion of carnivorous fare. Patatas rellenas are a popular dish, consisting of balls of mashed potato filled with meat, egg or cheese and vegetables and then covered in batter and deep fried.
For the Cornish pasty lover, the ubiquitous Bolivian saltena should fill any cravings you might have. These treats are made of pastry that has been folded over pasty-style and are filled with meat, vegetables, eggs, olives and spicy sauce. A staple that is found with most dishes is quinoa, which grows locally and is great option for vegetarians as it can be served in a vegetable soup or in a cheesy-tasting risotto-type dish. Choripan, a chorizo sausage in a bread roll, is a favourite with Bolivians and is usually eaten as an appetiser.
Dessert options include pacay, an unusual Bolivian legume which contains black seeds (not for eating) that are surrounded by a sweet, white flesh that is said to taste like ice cream. Alternatively, travellers can tuck into a plate of bunuelos, deep fried dough that is served with syrup or hot chocolate.
Safe eating while travelling in Bolivia
Street food that has been freshly prepared in front of you is generally a safe bet when it comes to avoiding getting sick. Ensuring your food is piping hot so all bacteria is sufficiently killed is another good policy to adopt when eating in Bolivia. If somewhere looks like it might have questionable hygiene, don't eat there, instead look for somewhere that is filled with locals - they know where the best food is. Avoid anything that might have come into contact with water.
Is it standard to tip in Bolivia?
This depends. When making use of taxis, the drivers do not expect a tip but if you have had a pleasant journey and wish to round up the fare then it will be much appreciated. If you have hired a private driver for the day then a tip of USD $5 - 10 would be an adequate amount. In other areas, standard tipping procedure applies - approximately 10% of the bill in bars, restaurants and cafes is fairly standard and hotel staff such as bell boys and cleaners will appreciate a tip of USD $1 - 2 per day.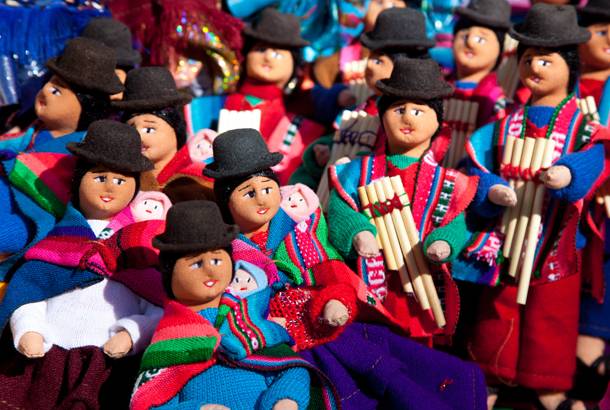 What is good to shop for in Bolivia?
The majority of people who head to Bolivia will return home with something made from alpaca wool in tow, whether a hat, sweater, socks or some other item of clothing. However, there is a lot more to Bolivia than just that. A number of custom-made leather products can be found throughout the country. These make excellent and original souvenirs.
Lamps made from salt from the Uyuni salt flats are unique gifts and have a certain mystical charm about them. Travellers should also keep their eyes open for crocheted bags, purses, hats and shawls as these are almost always handmade and are of an excellent quality. Alternatively, you could opt for your very own cancho set, a velvet-lined box filled with dice.
Is bargaining acceptable in Bolivia?
As with most places in the world, haggling is predominantly anticipated in markets. Anything without an official-looking price tag on it can usually be bartered down to a fraction of the price so long as the right technique is used. Staying friendly and polite throughout the entire transaction is essential. The ideal outcome is one where you don't feel ripped off but the seller has still made a reasonable profit.
Is it safe for a single woman to travel in Bolivia?
As far as South American countries go, Bolivia is definitely one of the safest. Women are generally left to their own devices with little hassle from locals. La Paz is actually regarded as the safest capital city in South America. This is not to say that caution should be thrown to the wind. Women travelling alone should take the usual precautions, avoid drawing attention to themselves and be wary of pickpockets - investing in a bum bag for your valuables is a smart idea.
What is the duty free allowance for Bolivia?
Travellers are permitted to bring the following into Bolivia:
400 cigarettes, 50 cigars or 500g of tobacco
3 litres of alcoholic beverages
New articles up to a maximum of USD $1,000
The following are banned from being brought into Bolivia: illegal drugs, unauthorised guns, explosives and ammunition, knives and deadly weapons, counterfeit money and goods, and pornographic material.
Restricted imports include pharmaceutical and medical products, live animals and animal products, wild products, cheese, milk, raw meat, and other food and drinks. You must declare these and cannot import them without authorisation.
What is the currency in Bolivia?
The currency in Bolivia is the Boliviano which is often referred to as the Peso. The Boliviano is tied to the US Dollar. Check OANDA for the latest exchange rates.
ATMs are available in most large towns and cities in Bolivia. Visa and Mastercard are the most widely accepted, although not many places accept cards for payment so it's best to carry a mixture of cash and cards with you at all times.
Although most major currencies can be exchanged locally, US Dollars are the most widely accepted. Exchange facilities are available at airports, banks and bureau de changes and it's advisable to request bank notes in smaller denominations, as there is often a lack of small change and large notes aren't always accepted for purchases.
Traveller's Cheques are not recommended as they're often difficult to exchange and incur high fees.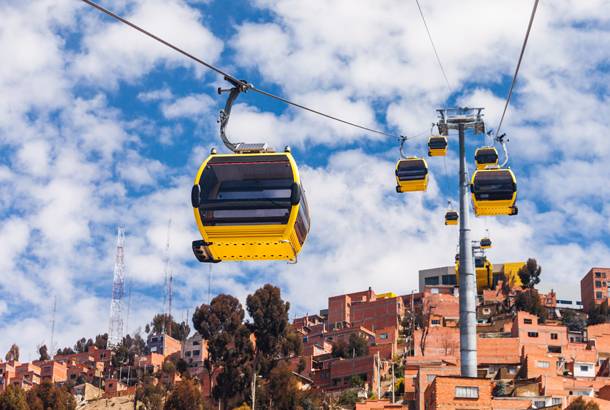 What do things cost in Bolivia?
Bolivia is a favourite among travellers because of its budget-friendly prices. Local, family-run guesthouses called hostals or alojamientos make for cheap accommodation with the cheapest coming in at around USD $10 per night while a night at a salt hotel in Uyuni is around USD $80. Eating in local haunts as opposed to those geared towards tourists is a good way to save money as most of these will offer a 'menu del dia' – a three course meal that won't set you back more than about USD $3. Local taxi and bus journeys are usually less than a dollar and intercity public transport amounts to around USD $2-3. A ride on the scenic cable car in La Paz is just 50 cents.
What sort of plugs do I need for Bolivia and what is the voltage?
In Bolivia the standard voltage is 230V. Primary sockets require a type A or C plug. We recommend that you pack a universal travel adaptor that will allow you to use a hairdryer, electric shaver, charge a mobile phone or other electrical items. You will also need a voltage converter if you're using appliances from the U.S.
Is WiFi widely available in Bolivia?
While Bolivia is developing, its internet access is still very much behind the rest of South America. Given the extortionate price of an internet connection, most households (over 90%) are not online. That being said, it is possible to find WiFi sporadically in big cities and there are plenty of reasonably priced internet cafes.
What time zone is Bolivia on?
Bolivia is 4 hours behind GMT and does not observe Daylight Saving.