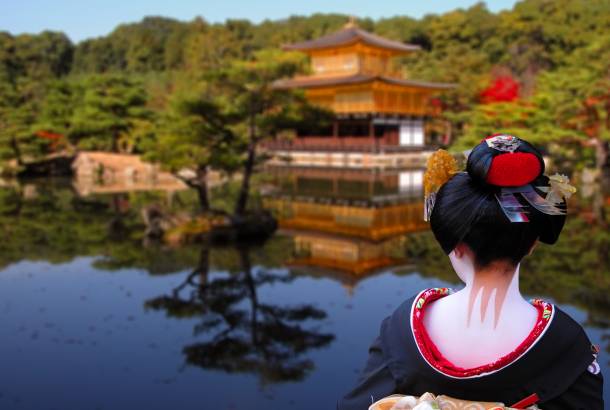 Planning a journey to Japan and wondering what to expect? Want to discern your sushi from your sashimi and start thinking about all the lovely items you might be able to buy over there? We're here to help with our round up of top travel tips covering everything from health to money.
What vaccinations do I need for Japan?
You should seek medical advice from your local health practitioner before travelling to Japan and ensure that you receive all of the appropriate vaccinations. As a guide Hepatitis A, Hepatitis B, Tetanus and Japanese B Encephalitis are recommended.
Do I need anti-malaria tablets for Japan?
No. There is no risk of malaria in Japan. For more information on health risks in Japan visit the
NHS Fit to Travel
page or the
CDC Traveler's Health
page.
Is it safe to drink tap water in Japan?
Yes, the tap water is safe to drink in Japan, so much so that they actually sell bottled tap water over there. However, if you would prefer to drink mineral water, it is readily available in restaurants, shops and hotels.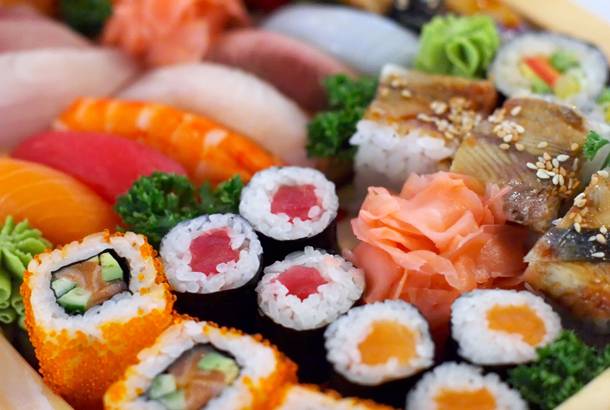 What's the food like in Japan?
One of the best things about visiting any country is sampling its cuisine and during your stay in Japan you'll probably be wishing to do just that. Many Japanese restaurants specialise in one particular type of food. Sushi is of course the most famous dish, but Japanese food does not stop with raw fish; other specialties include teriyaki (marinated beef/chicken/fish seared on a hot plate), sukiyaki (thin slices of beef, bean curd and vegetables cooked in soy sauce and then dipped in egg), and tempura (deep fried sea-food and vegetables).
If everything so far sounds a bit meat and fish orientated don't be alarmed - there are vegetarian options in Japan. Try the wonderful zaru soba (buck-wheat noodles served cold), a bowl of Udon (thicker noodles) in a mountain vegetable soup, tofu steak or a vegetable okonomiyaki (savoury pancake). If you are feeling adventurous you could try natto, a sticky and slightly smelly concoction made of fermented soya beans.
If you want a more general selection, then the best place to go is an Izakaya (Japanese pub) where you will find an extensive and pretty cheap choice of food and drink. Izakaya often offer tabehodai or nomihodai - for a set price you get an hour or two to eat or drink as much as you like. Choosing exactly what to eat is made easier by well illustrated menus or plastic food displays at the doorway – just point and see what you get. In major cities you will also find plenty of Western-style restaurants.
Each region of Japan also has its own speciality foods, unique to or particularly famous in that one area of the country. These are nearly always made from locally produced ingredients.
Safe eating while travelling in Japan
Travellers usually won't have any trouble with food in Japan as the quality and food hygiene standards are high. It is important to take care when eating sushi and other raw seafood as if it has not been properly prepared it can make you incredibly unwell. The same precaution should be taken with meat – if it doesn't look right or hasn't been cooked thoroughly, it is best to avoid it.
Is it standard to tip in Japan?
Tipping is not part of Japanese culture at all. The Japanese strongly believe in respect and that good service should be standard, not something you should pay extra for. Be polite and graciously thank your waiter or hotel concierge but don't leave a tip. If you do feel the urge to tip, be sure to place the money in an envelope and to leave it on a table as handing the money over in person is considered rude. Be aware that your tip might be refused. The only exception to this rule is that tour guides who work extensively with foreigners might have become accustomed to receiving a tip, in this case a small gratuity is usually appreciated.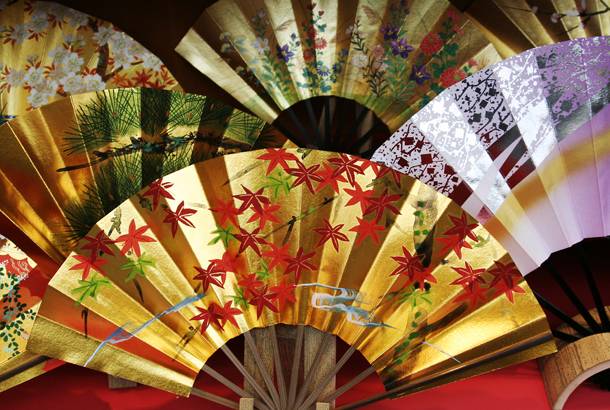 What is good to shop for in Japan?
Japan is a paradise for shopaholics and an excellent place to go searching for souvenirs. Travellers will find everything from anime and 'hello kitty' paraphernalia to traditional fabrics and handicrafts. An authentic Japanese kimono, a set of decorated chopsticks or a beautiful fan are some of the better known cultural purchases available but equally, Japan is a great place to look to the future with top-of-the-range electronics going for very reasonable prices.
Contemporary culture in Japan is popular across the globe and there is an abundance of cat-related knick knacks, anime and manga comics and films and J-Pop CDs on sale on every street corner. Snacks also make a great gift, with brightly packaged treats widely available and undeniably delicious. Why not pick up a Kit Kat while you're there? This might not seem like an exotic gift but in Japan they have more Kit Kat flavours than you could ever imagine, including sweet potato, kiwi and matcha.
Is bargaining acceptable in Japan?
Bargaining doesn't feature much in Japan and those trying to haggle will usually be refused. The culture here generally dictates that what they say is the final price. However, unlike many Asian countries, Japan doesn't tend to have 'tourist' prices so you can feel safe in the knowledge that what you are being charged is what everyone would pay, foreigner or local.
Is it safe for a single woman to travel in Japan?
With respect being deeply embedded in Japanese culture and a very low level of machismo, Japan is one of the safest countries in the world for solo females. Foreigners in general might attract some attention from locals but it is very rare that this would be more than just curiosity - westerners are seen almost like celebrities in Japan. One unique but excellent feature you will find in Japan is that there are a number of female-only accommodation and transport options so you should feel even safer. Although Japan is incredibly safe, basic precautions should still be taken and women should be alert if they find themselves alone late at night.
What is the duty free allowance for Japan?
Travellers over the age of 20 are permitted to bring the following into the country:
400 cigarettes or 100 cigars or 500g of tobacco or 500g of a combination of these
Three bottles (approximately 750ml each) of alcohol
60ml of perfume
Other goods up to the value of ¥200,000 (USD $1950)
What is the currency in Japan?
The official currency in Japan is the Japanese Yen. Check OANDA for the latest exchange rates.
Euro, British Pounds, US Dollars and other major currencies can be exchanged at the airport, post office, banks or major hotels. While credit cards are becoming increasingly popular in Japan, they are not commonly used for making purchases as in western countries so you are best to pay in cash where possible. Avoid cash machines at banks as these do not normally accept foreign-issued cards. Instead use the Post Office cash machines from which you will be able to take out money using Visa cards, MasterCard, Cirrus or Maestro. Note that Post Offices may only be open during office hours Monday to Friday. Convenience store chain 7-Eleven will have ATMs in almost all of its stores which will accept most foreign-issued credit and debit cards. It's advisable to request bank notes in smaller denominations, as it can sometimes be hard to get change from large notes and smaller notes are handy for smaller purchases and gratuities.
Traveller's Cheques are not recommended as they're often difficult to exchange and incur high fees.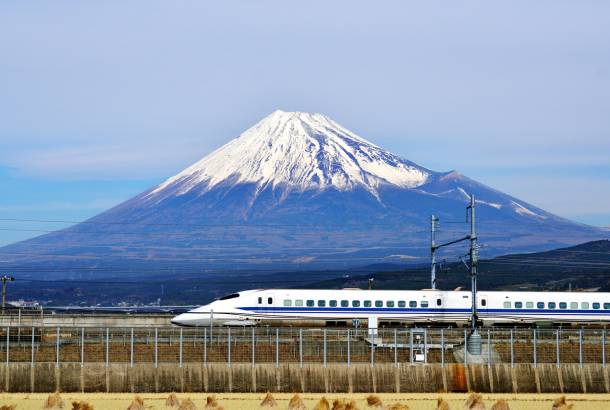 What do things cost in Japan?
It's no secret that Japan is on the higher end of the price scale and one of the biggest expenses most travellers will have is transport. Trains in Japan are popular, comfortable and efficient but these wondrous machines can cost up to hundreds of dollars for a single ticket, especially for the bullet train. The Japan Rail Pass is around USD $300 for a week and is definitely worth the money if you intend on travelling around a lot.
Food is actually much cheaper than you might imagine with a three-course set sushi meal coming in at less than USD $20. Street food snacks won't usually cost more than a few dollars and a large beer can be found in a bar for less than USD $5. Accommodation is a bit pricier with mid-range hotels starting at around USD $50 per night. Japan has many temples and shrines that don't charge admission but some of the more popular ones can cost up to about USD $10.
What sort of plugs do I need for Japan and what is the voltage?
Standard voltage is 100 volts. Primary sockets generally require flat 2-pin plugs, similar to those in North America. We recommend that you pack a universal travel adaptor.
Is WiFi widely available in Japan?
Despite Japan being an incredibly high-tech country with an impressive internet penetration, due to low cost data plans, free WiFi connections in cafes and bars aren't as common as they are in other countries, even less developed ones. WiFi can still be found but you might need to look a bit harder for it. If you're organised, you can get a free WiFi card when you arrive at the airport, courtesy of NTT (Japan's largest telecom), which will allow you to connect to tens of thousands of WiFi hotspots across the country.
What time zone is Japan on?
Japan is 9 hours ahead of Greenwich Meantime (GMT) and does not observe Daylight Saving.
Luggage Forwarding
Many hotels in Japan offer a luggage forwarding service to save the hassle of having to lug all your luggage on and off public transport. Details of the luggage forwarding service offered at most hotels is as follows:
The service can only be booked once you have arrived to Japan. You'll need to ask at the hotel front deck and complete a form. You'll then leave your luggage at the front desk and the courier service picks them up. It does take 24 hours to reach the next destination so it is not a same day service. You could choose to send your larger bags to your next hotel and then travel with just a small overnight bag. Each bag will cost approximately USD$15 - USD$26 per bag, dependent upon size and weight.
The service is very reliable and used by many Japanese to deliver bags and souvenirs to relatives. We provide further information on luggage forwarding services and recommendations on when best to send bags ahead in our information book, given upon arrival to Japan.