South Korea Group & Private Tours
Ancient cultures, captivating cities, and boundless natural beauty. Not forgetting mouthwatering Korean cuisine. Fall for South Korea with On The Go Tours.
The land of the morning calm and the hidden gem of the Far East. Where cherry blossom blooms, history stands proud, and age-old tradition thrives. Where nocturnal cities of the future lie beside tranquil plains of spotless beauty. Discover South Korea, a harmonious balance of serenity and vibrance.
The country remains pretty untouched by the tourist track. And we want to keep it that way. That's why our tours only uncover authentic South Korea. It's why we only enlist the help of expert local guides. And it's why we win British Travel Awards, year after year.
Join our guided South Korea tours to journey to the heart of the country's culture and history. It makes for the best adventure.
South Korea Group Tours
Our South Korea group tours are perfect for those looking for a comprehensive trip to the country. Staying in a mix of great 3 - 4 star hotels and escorted by expert guides, you will take in the best of Seoul on a guided tour, as well as the Demilitarized Zone, Busan, Gyeongju and Jeju Island.

Our Essentials tour in Korea is designed to keep costs down, staying in hostels and with a combination of included sightseeing, optional activities and free time to make the most of your trip.
South Korea Private Tours
If you prefer the idea of a private South Korea tour, then these itineraries could be just the ticket. We have plenty of choices, whether you're after a quick guided Seoul city break or a longer itinerary to Jeju island and beyond. These tours can be booked off the shelf, with a range of accommodation options to suit your taste and budget. Get in touch with our team today if you'd like more information about any of these trips!
Explore more countries like South Korea
Frequently asked questions about our South Korea tours
Will I enjoy guided sightseeing in Seoul?
Yes, all of our group escorted tours and private tours start in Seoul, the South Korean capital. On our South Korean Express group tour, you'll spend three nights in the city, and enjoy guided sightseeing to all the main highlights, the Demilitarized Zone on the border with North Korea.
How big are your tour groups and what is the age of your travellers?
The maximum group size on our South Korean Express group tour is 24, though groups tend to be smaller than this. You'll find a real mix of ages on our trips, from those in their late 20s to those in their early 70s. The average age is between 45-50 years. Our tours attract families, friends, and those travelling solo too, so there's a good chance you'll make new friends for life on tour!
What is the standard of accommodation on your trips?
We use a great mix of 3 - 4 star hotels in centrally located locations. You can find more information about the hotels we typically use on our South Korean Express group tour on the web page for this tour. Please note that we reserve the right to use different hotels of the same standard should the need arise.
What sort of transport do you use?
On our South Korea tours, we use private, air-conditioned transport to travel between destinations. On some of our private tours, we include internal flights, which reduces travel times between the major cities.
When is the best time to visit?
The Korean peninsula is a year-round destination, and you are sure to have a fantastic trip, whenever you visit! If joining a South Korea tour in spring from March - May, then you will be able to enjoy the beautiful pink cherry blossoms which envelop the country. June - August sees the warmest temperatures, but also the most rainfall. We have more information in our guide on when to visit.
Will I be escorted by a tour guide on your South Korea tours?
On our South Korean Express tour you will be fully escorted by one of our licensed tour guides. If your group consists of 5 or more passengers then you will also have a separate driver. For groups of 4 or fewer, your tour guide will serve as your driver. On our Handpicked and Essentials tours, you will not be fully escorted, but will still benefit from the services of expert guides.

On our private tours, you will enjoy guided sightseeing at all the main points of interest.
Is South Korea a safe destination for travellers from the LGBTQ+ community?
According to the 2022 LGBTQ+ Travel Safety Index, South Korea scores a D+ rating for LGBTQ+ traveller safety, ranking 74th out of 203 countries.

Same sex marriage isn't legal but there are broad constitutional and some worker protections in place for people of all sexual orientations. 26 – 50% of consulted citizens consider South Korea a good place to live for gay and lesbian people. There are no legal punishments for same sex relations and most trips for LGBTQ+ travellers to South Korea are trouble-free.

The LGBTQ+ Travel Safety Index is designed to provide a good overall picture of attitudes towards the LGBTQ+ community in each country and may not reflect the experience of foreign travellers to the country.
Can I drink the tap water?
The tap water is safe to drink, so you are encouraged to bring along a reusable water bottle on your South Korea tour to save money and cut down on your environmental impact.

In some parts of the country, the tap water can smell slightly. If you choose to drink bottled water then this is readily available, but the tap water is still safe and can be used for activities such as brushing your teeth.
An Adventure Like No Other on our South Korea Tours
We'll do the planning. We'll fill in the paperwork. And we'll deal with the logistics. It means we can take the stress off your shoulders. It means you can focus on making every moment of your South Korea group or private trip count. Whether that's exploring historic temples, day tours to the DMZ, or tucking into a Korean barbeque.

You can book with us in confidence - our trips are ABTA and ATOL protected. And you can expect the exceptional service we're proud to offer.
The Best of our South Korea Tours
Highly developed and modern, with a thriving technology sector. But also steeped in a rich history, with a politically volatile neighbour in North Korea, a heavily guarded Demilitarized Zone acting as a buffer between the two warring nations. South Korea is fascinating and unique. And here are the highlights and hidden gems of a visit to the country - for your travel inspiration!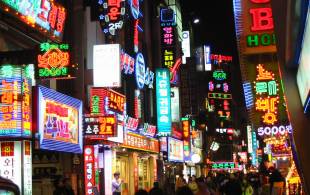 Seoul
Where the bright lights of the future meet relics of the past. Traditional temples and ancient ruins hide within the bustling streets of Seoul. Seoul is also a '24 hour city' that never sleeps. From the bars of Hongdae to the shops of Gangnam and the developed banks of the Han river, you'll never run out of things to do.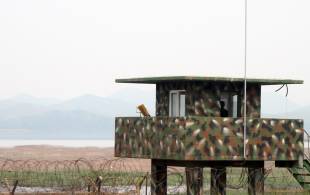 The DMZ
A buffer zone between North and South Korea that has become a de facto nature reserve. A walking tour to a stretch of the DMZ yields uniformed soldiers, memorials to the victims of the 1950 - 1953 Korean War and an observatory where you can peek into the reclusive North.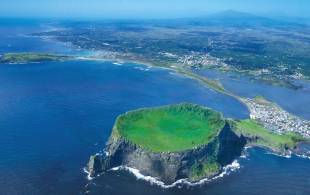 Jeju Island
Lying off the south coast of the Korean peninsula and home to a unique layer of South Korean culture, Jeju is an island getaway like no other. Head towards its idyllic beaches, mountain hikes, and unrivalled views. Jeju was voted one of the New Seven Wonders of Nature - let us help you find out why!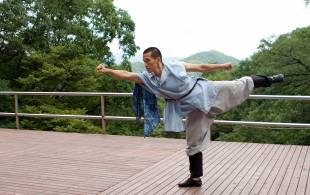 Gyeongju
Gyeongju glitters with traditional Buddhist temples and towering pagodas. It brims with tales of ancient Korean culture. It's where a proud, colourful history comes to life.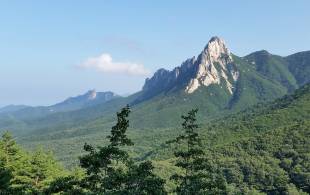 Mount Seoraksan National Park
Mountain peaks, hot springs, and untouched natural beauty. Uncover South Korea's hidden side at Seoraksan National Park. A Biosphere reserve protected by UNESCO, it's a great location for hiking, nature, and wildlife holidays.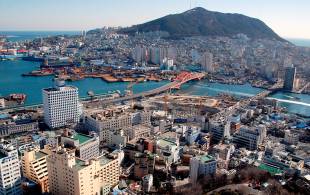 Busan
Trendy Busan is South Korea's hippest destination, with tropical beaches, stunning mountain scenery and a thriving cultural scene to be found alongside historic temples. The city is also home to one of the world's largest department stores, and a lively night scene.