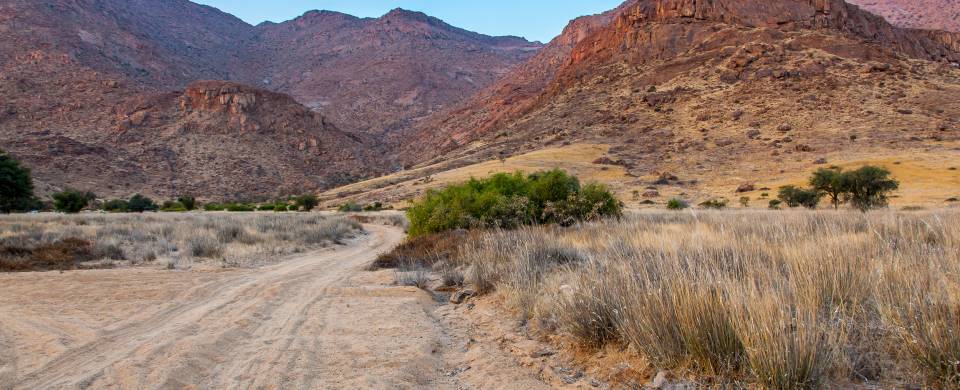 Trips and Tours to Damaraland
About Damaraland
Surrounded by untamed desert and wilderness, Damaraland is a thrilling African getaway, which showcases some of the most extreme scenery in all of Namibia. Deep gorges and open plains make up vast swathes of the landscape along with ancient water trails and patches of dry, coarse grass. Towards the west of the region the vegetation grows increasingly sparse and the dominant feature becomes the endless sand. Named after the Damara people who historically inhabited the region, Damaraland is the perfect destination for the adventurous traveller looking for a challenge.
Read More
Most spectacular of all the natural features that make up this area is, undoubtedly, the Brandberg, Namibia's highest mountain and the home of the famous, ancient rock painting entitled the 'White Lady'. The mountain reigns supreme over the landscape and is thrilling to behold. Throughout the region there are several other rock art sites worth visiting, each of which holds the key to unlocking a plethora of secrets about the ancient history of the country and its first generations of inhabitants.
In addition to the various sites of natural wonder here, Damaraland is also a hotbed of wildlife. Specially adapted animals roam and graze on these harsh plains including elephants, rhinos, zebras and lions. Game tours drive through the best locations and allow safari-goers to observe the animals up close. Guided nature walks are also available as are cultural excursions, which provide the opportunity for travellers to learn about the heritage of the Damara people.
Damaraland Tours
Here are some popular itineraries that include a visit to Damaraland. Alternatively, if you would like to include a visit to Damaraland on a bespoke touring itinerary to Namibia, take a look at our tailor-made holiday planning section.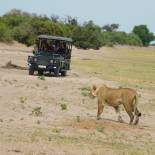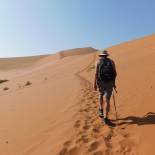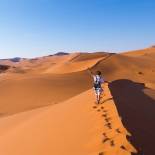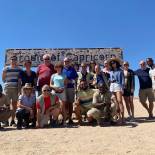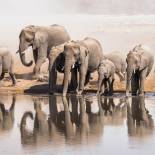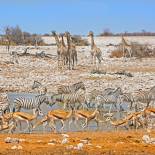 Show All Tours