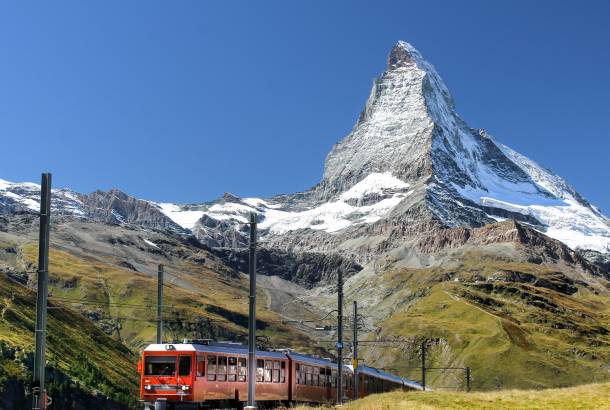 If you're looking to make Switzerland your next travel destination, then make sure to have a read of our guide to visiting. It's packed with useful information about shopping, drinking water, Wi-Fi, what to eat and much more!
What vaccinations do I need for Switzerland?
You should seek medical advice from your local health practitioner before travelling to Switzerland and ensure that you receive all of the appropriate vaccinations. Just make sure you're up to date for recommended vaccinations for your home country, including measles, mumps and polio. Other vaccines to consider are Tetanus and Tick-borne Encephalitis. Visit the NHS Fit to Travel page or the CDC Traveler's Health page for more information.
Is it safe to drink the tap water in Switzerland?
Switzerland boasts some of the cleanest tap water in the world. It's safe to drink water from taps and also from drinking fountains.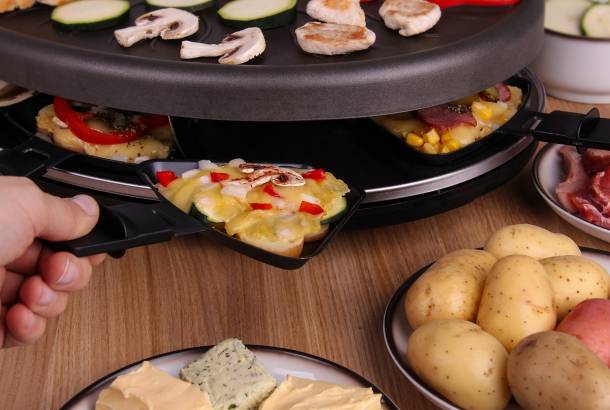 What's the food like in Switzerland?
Swiss cuisine is a delightful fusion of flavours influenced by neighbouring countries such as Germany, France, and Italy. This unique blend of culinary traditions, combined with a strong emphasis on quality and craftsmanship, has created a diverse and delicious food culture.

Switzerland is synonymous with cheese, and it's impossible to overstate the importance of this dairy delight. Fondue, a communal pot of melted cheese typically served with bread cubes for dipping, and raclette, where the cheese is melted and scraped onto diners' plates, are iconic Swiss dishes. Swiss cheese varieties like Emmental, Gruyère, and Appenzeller are internationally acclaimed.

Swiss chocolate is legendary for its rich, velvety texture and exquisite taste - and it makes a great gift for people back home! Brands like Lindt and Toblerone have made Swiss chocolate renowned worldwide. Visitors can explore chocolate factories and shops to indulge in this sweet Swiss treasure. In addition to this, Swiss bakeries are a treasure trove of delectable pastries, from buttery croissants to nut-filled Nusstorte (Engadine nut cake) and fruit-filled Zuger Kirschtorte (cherry cake).

Considered Switzerland's answer to hash browns, rösti is a beloved Swiss dish made from grated and fried potatoes. Often served as a side dish, it can also be found on breakfast menus across the country. You can pair this with traditional Swiss sausages such as cervelat, which is also often enjoyed at picnics and barbecues, while the gruyère-infused St. Galler bratwurst is a regional favourite.

Switzerland may be lesser known for its wines, but it boasts impressive vineyards in regions like Valais, Vaud, and Ticino. Swiss wines, including Chasselas and Pinot Noir, pair beautifully with the local cuisine.

Swiss food reflects the country's rich heritage, diverse landscapes, and passion for quality ingredients. Whether you're indulging in cheesy classics, savouring Swiss chocolate, or enjoying hearty Alpine dishes, Swiss cuisine offers a tantalizing journey through this picturesque nation's culinary heritage.
Is it standard to tip in Switzerland?
Tipping in Switzerland isn't necessary as the service charge is often included in the bill. Even so, tipping does still happen quite frequently, especially in popular tourist destinations. Your tip should reflect the service, so if it was excellent, 10% is an added bonus.
Is it safe for solo female travellers in Switzerland?
Switzerland is generally considered a safe and welcoming destination for solo female travellers. The country boasts low crime rates, efficient public transportation, and a culture of respect for personal space and boundaries. However, as with any travel, it's important to exercise common-sense safety precautions. Be aware of your surroundings, especially in crowded tourist areas, and safeguard your belongings. Stick to well-lit and populated areas at night and inform someone you trust about your travel plans. Swiss people are generally helpful, and English is widely spoken, making it relatively easy to seek assistance if needed. Overall, Switzerland offers a secure and picturesque backdrop for solo female adventurers to explore.
What is the duty-free allowance for Switzerland?
Goods not subject to duty:
Tobacco products (minimum age 17): 250 cigarettes or 250 cigars or 250g of other tobacco products.
Alcoholic beverages (minimum age 17): 5 litres up to 18% vol. and 1 litre over 18% vol.
Goods with a total value of less than CHF 300 (including alcoholic beverages and tobacco products).
Prohibited goods (into Switzerland):
Forgeries of branded or designer goods.
Dangerous laser pointers that can cause damage to the eyes and skin.
Foodstuffs of animal origin (meat, dairy products, etc.) from non-EU and non-EFTA countries.
Live plants and parts of plants (incl. fruit/vegetables) from non-EU and non-EFTA countries and the Canary Islands (imports is prohibited or subject to restrictions).
What is the currency in Switzerland?
The official currency in Switzerland is the Swiss Franc. Check OANDA for latest exchange rates.

British Pounds, US Dollars and other major currencies can be easily exchanged locally in banks or bureau de change prior to departure. Credit cards such as Visa and Mastercard are widely accepted in most of the major hotels, restaurants and shops. Use of American Express is not as common.

Traveller's Cheques are not recommended as they're often difficult to exchange and incur high fees.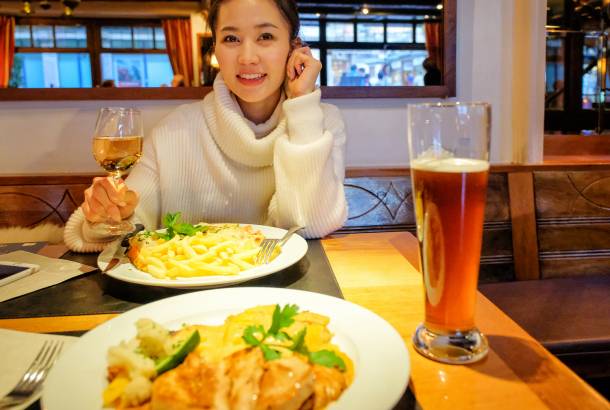 What do things cost in Switzerland?
Switzerland is known for its high cost of living, and many items and services can be relatively expensive compared to other countries. The cost of things in Switzerland can vary depending on the region, with cities generally being more expensive than rural areas. Eating out in Switzerland can be costly. A meal at a mid-range restaurant may cost CHF 25 to CHF 60 per person (USD $27 - 65). Fast food options are also relatively expensive, with a burger meal costing around CHF 15 to CHF 20 (USD $21 - 27).
What sort of plugs do I need for Switzerland and what is the voltage?
Standard voltage is 220-240 volts. Switzerland primarily uses three round-pin plugs, however, European two pin plugs generally fit though this is not guaranteed. We recommend that you pack a universal travel adaptor. You will need a voltage converter and plug adaptor in order to use U.S. appliances.
Is Wi-Fi widely available in Switzerland?
As a modern European nation, you won't be surprised to hear that Wi-Fi is easy to find across Switzerland. Most restaurants, bars, cafes and hotels are likely to have Wi-Fi, especially in the big cities. As with anywhere, connection may be a bit patchier in the countryside.
What time zone is Switzerland in?
Switzerland lies in the Central European Time Zone, which is 1 hour ahead of Greenwich Mean Time (GMT +1).

During summer, daylight-saving is observed in Switzerland, where the time is shifted forward by 1 hour so it becomes 2 hours ahead of Greenwich Mean Time (GMT +2). After summer the time in Switzerland is shifted back by 1 hour to Central European Time. Daylight savings takes place between 26th March and 29th October.