Experience the Middle East and North Africa with our range of group tours, private journeys and tailor-made holidays to Egypt, Jordan, Morocco and Israel.
From the legendary Pyramids of Giza and treasures of Tutankhamun to the spectacular rose city of Petra and the holy city of Jerusalem, experience the magic of a holiday to the Middle East and North Africa. Sail the Nile river in Egypt, trek the rugged Atlas Mountains in Morocco, float in the Dead Sea shared by Jordan and Israel or dive in the Red Sea. Camel trek across the dunes of the Sahara or hot air balloon over ancient Luxor. Visit captivating cities and revered miracle sites, kasbahs, Crusader castles and Roman ruins.
Read More
Travelling with us you'll truly immerse in the local cultures - try tasty falafels from Cairo's most famous sandwich maker, take a dip in Cleopatra's spring, learn to cook traditional Jordanian food, camp out under the desert stars Wadi Rum, walk the Via Dolorosa to the Church of the Holy Sepulchre, barter in the souks of Djemma el Fna and spend a night with local Berbers in the vast Sahara Desert.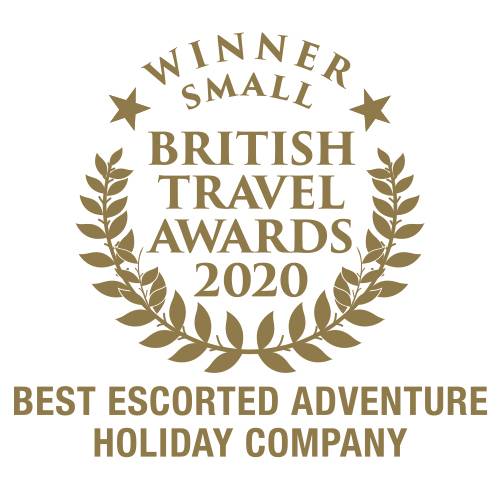 Middle East & North Africa Group Tours
Middle East & North Africa Family Holidays
Middle East & North Africa Private Tours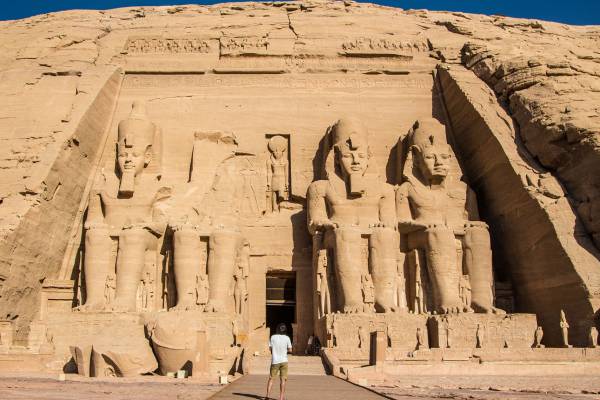 From Egypt's ancient Pyramids of Giza and Jordan's lost city of Petra, to the holy sites of Israel and the rolling dunes of the Sahara in Morocco, discover the wonders of the Middle East and North Africa on a Tailor-made holiday. Having extensively travelled to the region themselves, our Tailor-made travel consultants can suggest places to visit, experiences to enjoy and recommend the best hotels to suit your budget from comfortable 3 star to luxurious 5 star.
Explore the countries of the Middle East & North Africa
Middle East & North Africa tour reviews
Scoring an average traveller rating of 4.83 out of 5 based on 419 recent reviews — See All Middle East & North Africa Reviews
"
Excellent Tour from start to finish!
Very easy to book and all information supplied included. "
Linda Evans
• Submitted 27 Apr 2020
"
A once in a lifetime adventure unlike any other I've ever experienced!
I had a once in a lifetime trip to Egypt! I have never taken a group tour before and was hesitant. All my fears were gone the moment there was someone waiting for me before customs and expedited my arrival, helped with luggage, and delivered us to our hotel with ease. The tour began officially by meeting with Tonga to sort paperwork and scheduling. He was patient and efficient after the long trip to Egypt. Once we started off on our adventures they were one after the other each day better and better. So many new experiences, people, places, colors, scenery. All painting the perfect picture of the magic, beauty, and contrast of ancient and present day Egypt. I met some friends I know I will have forever and had experiences I will treasure. The highlight for me being the 2 night felucca trip. The Nile is a monolith of if it's own and lives up to the hype. The Nile valley takes your breath away from sunrise to sunset and the moon will captivate your dreams. My trip would not have been the same without our amazing guide, Dino! Dino was so organized, helpful, PATIENT, caring, funny, and knowledgeable. He made 13 strangers with all different personalities and travel experience feel like a cohesive family unit in a short period of time with ease. He explained all the histories and mythology with clarity and answered questions and concerns with pleasure. I feel so lucky to have experienced Egypt through his eyes."
Corinne Miranda
• Submitted 22 Apr 2020
"
Time of my life
I wish I could put 6 stars! The tour was seamless from the time I landed in Cairo to the time I was back at the airport. Our guide Dino had so much local knowledge, was patient and really made the trip. I found everything to be straight forward and clear - I loved every minute. Thank you guys so much. Well, other than Dino being the best guide I could ask for, I met a bunch of amazing people along the way - and one special person in particular... From seeing the pyramids to an overnight sleeper train, myriad temples and markets, floating down the Nile on a fellucca (the highlight) and swimming in the red Sea, there is not much else we could have asked to do in 13 days! I never once felt unsafe or in trouble (even in some of the dark back streets...) and would do another on the go tour in a heartbeat. Thank you to everyone we dealt with."
Benjamin Quilter
• Submitted 22 Apr 2020
Middle East & North Africa Video
Outdoor adventure abounds
Deserts, dead seas and beaches
There's more to the Middle East and North Africa than awesome archaeological sites and ancient history - outdoor adventurers will find plenty to entice them from the therapeutic waters of the Dead Sea in Jordan to the undulating desert sands of the Sahara in Morocco and the appealing beaches of Egypt's Red Sea and Israel's cosmopolitan city of Tel Aviv on the coast. Find your own outside fun in the Middle East and North Africa this year.