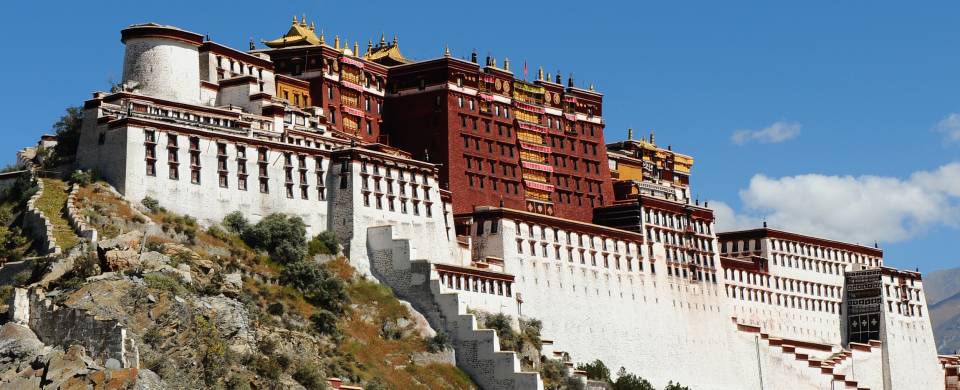 Trips and Tours to Lhasa
About Lhasa
Capital of what is now called the Tibet Autonomous Region since the 7th century, Lhasa is situated in a remote, ethereal location. Indeed, the name 'Lhasa' means 'Place of the Gods'. The city is the traditional seat of the Dalai Lama (now exiled in India), the Potala and Norbulingka palaces and in Tibetan Buddhism is regarded as the holiest centre in Tibet. At an altitude of approximately 3,650 m. Lhasa is one of the highest cities in the world. Lhasa's draw cards are predominantly centred on Tibetan religious life.
Read More
Potala Palace, the poignantly empty seat of the Dalai Lama is the dominant landmark of Lhasa, towering 117 metres above the city on Marpo Hill. An immense building, Potala is 13 storeys high, with walls some 3 metres thick. Containing over 1,000 rooms and myriad shrines and statues, it was first built on this site in the 7th century, though the current structure dates from 1645. It was home to successive Dalai Lamas and has been their winter home since the construction of the Summer Palace in the 18th century. The chapel of the 5th Dalai Lama contains a stupa gilded with a staggering 3,000kg of gold.
Norbulingka (Summer Palace) from where the current Dalai Lama escaped in 1959, Jokhang Temple, the foremost monastery in Tibet, Ramoche (sister temple to Jokhang), Tibet Museum where some 30,000 relics vie for attention and the Barkhor, Lhasa's liveliest neighbourhood, all warrant exploration. At Barkhor, you'll witness pilgrims and traders at their stalls as well as locals and tourists filling the cobbled streets.
Lhasa Tours
Here are some popular itineraries that include a visit to Lhasa. Alternatively, if you would like to include a visit to Lhasa on a bespoke touring itinerary to Tibet, take a look at our tailor-made holiday planning section.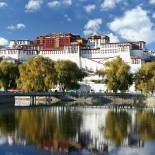 Show All Tours