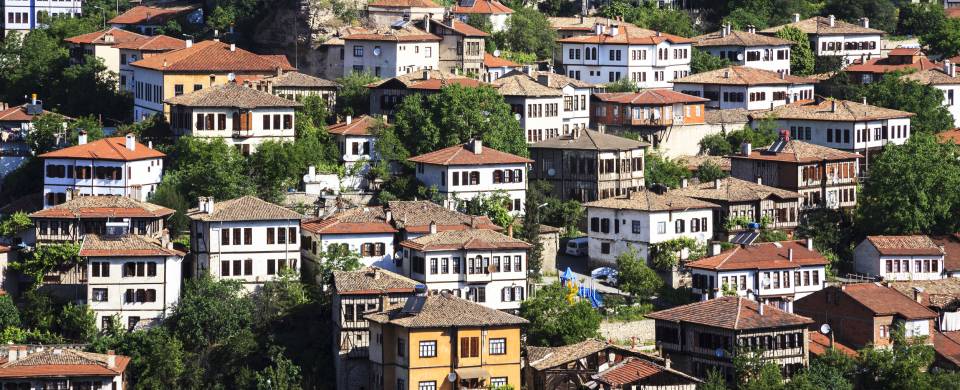 Trips and Tours to Safranbolu
About Safranbolu
Safranbolu has been the home of many civilizations including the Roman, Byzantine, Seljuk and Ottoman Empires throughout its history. It was an important town on the Ottoman silk road. The city received its name from the saffron which is native in Safranbolu. The powder obtained from its flower is a very strong dye. Used in very small quantities, saffron adds a delicate flavor, distinct aroma and a very unique colour to food. It is also used for some Turkish carpets as a unique dye. Also unique in Safranbolu is the famous Çavus grapes with its extremely thin skin and sweet flavour.
Read More
Safranbolu displays its extremely rich historical and cultural heritage, displaying good examples of Turkish architecture, all preserved in their original environment. These structures include the public buildings such as Cinci Hodja Kervansaray and Cinci Hodja Hamam, Mosques of Koprulu Mehmet and Izzet Mehmet Pashas, The Tennaries Clock tower, Old hospital premises, The guild of shoe makers, The Incekaya aqueduct, The old city hall and fountains as well as hundreds of private residences. Rock tombs and tumulus just outside the city are also of interest.
Safranbolu was placed in the world Cultural Heritage list by UNESCO in appreciation of the successful efforts in the preservation of its heritage as a whole. Safranbolu has deserved its real name for its houses. These houses reflect the Turkish social life of the 18th and 19th centuries and the impressive architecture of the roofs have led them to be called as "Houses with five façades".
Safranbolu Tours
Here are some popular itineraries that include a visit to Safranbolu. Alternatively, if you would like to include a visit to Safranbolu on a bespoke touring itinerary to Turkey, take a look at our tailor-made holiday planning section.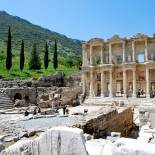 Show All Tours