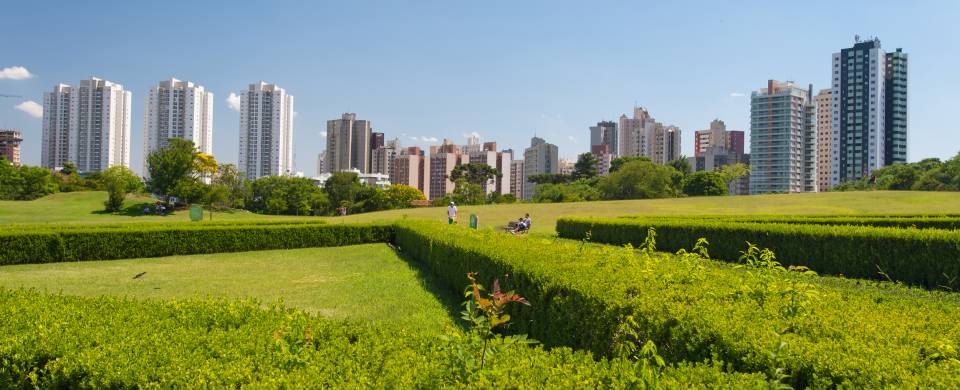 Trips and Tours to Curitiba
About Curitiba
The 1970s and 80s saw a groundbreaking incentive launched in the city of Curitiba to encourage residents to leave their cars behind, walk more and utilize public transport. This is still very apparent with Curitiba being probably the easiest big city in Brazil to get around. Homelessness and pollution were also key problems that were tackled head on and the city now boasts the highest recycling rate in the world and the beautiful parks that frequent the city keep their grasses trimmed by an army of hungry sheep rather than noisy, pollutant lawn mowers!
Read More
Whilst visiting Curitiba there are a whole host of things to keep you entertained. The most famous museum here is the Museu Oscar Niemeyer, designed and named from Brasilia's famed architect. It is an interesting building, shaped like an eye it contains a number of rotating exhibits that highlight international and Brazilian artists from the 20th and 21st centuries.
If when visiting a city you enjoy sweeping panoramic views then head to the Torre Panoramica, this 109 meter high offers spectacular views from the observation deck. Keen botanists can explore the Botanical Gardens which have been designed to resemble Royal French gardens and add a unique touch of elegance to this largely modern city.
Curitiba Tours
Here are some popular itineraries that include a visit to Curitiba. Alternatively, if you would like to include a visit to Curitiba on a bespoke touring itinerary to Brazil, take a look at our tailor-made holiday planning section.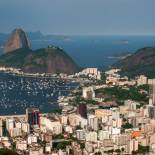 Show All Tours