Discover the best of Colombia with On The Go Tours
Forget everything you think you know about Colombia and discover why it's fast becoming South America's next great adventure destination. From the soaring peaks of the Andes to the pristine beaches of the Caribbean coast, Colombia is home to a great natural diversity thanks largely to its position on the Equator with a third of the country occupied by the wildlife-dense Amazon rainforest.

Colombia also boasts some of South America's finest colonial cities from the extraordinarily preserved Cartagena to the white-washed city of Popayan with cinematic cobbled streets and wide plazas. There's also a healthy spread of mysterious ancient ruins including San Agustin where exquisitely carved stone statues depict surreal scenes of serpent headed humans and frenzied monkeys.

Catch Colombia on the cusp of worldwide attention and take in the main highlights whilst travelling with like-minded travelers. Alternatively, choose one of our private itineraries offering flexibility and off-the-beaten track attractions.
---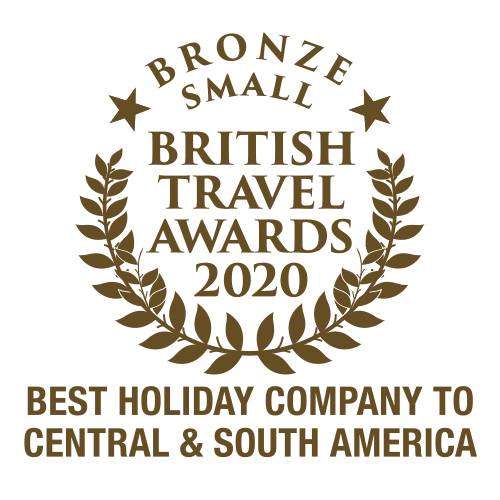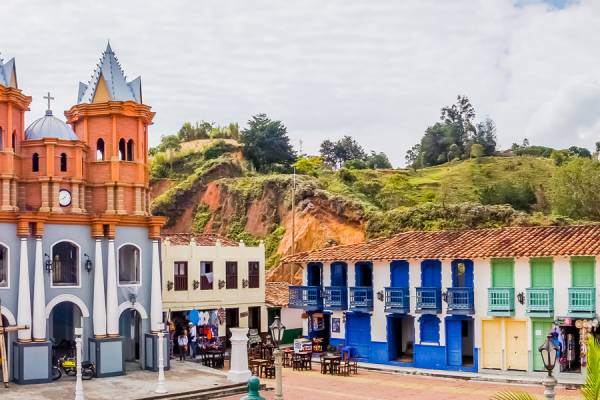 If you're looking for something a little more unique, consider a Tailor-made holiday designed to your exact requirements.
You can choose where you go, how long you stay and what you do whether it's sightseeing in colonial cities, trekking to lost ruins in the jungle or sampling a spot of salsa in a local dance school. We're here to make your dream a reality.
Recent Travel Articles on Colombia
Read All
Go Wild in Colombia
Outdoor adventure awaits
With such a varied terrain Colombia is a playground for outdoor adventurers and nature lovers. Dive among untouched coral reefs off the coast in Tayrona National Park, explore the pre-Colombian site of San Agustin by horse, go mountain biking around the attractive colonial town of Villa de Leyva, white water raft in San Gil, Colombia's adventure capital and hike through dense jungle to secluded beaches.
Recommended places to visit in Colombia
Tucked in the northwest corner of South America with terrain that stretches from the tropical beaches of the Caribbean coast to the dramatic mountain ranges of the Andes and the lush Amazon rainforest, Colombia is not short on natural beauty and impressive contrast with fun modern cities, charming colonial towns and beautiful coffee estates to boot. Here's some of favorite spots in Colombia worth seeking out.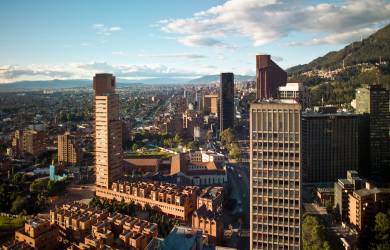 Studded with skyscrapers and surrounded by mountains, Bogota is a pulsing city at the heart of Colombia. Having left its turbulent past behind, this capital city is now a trendy hub of activity, boasting a wealth of stylish boutiques, gourmet eateries and striking street art. Wander through the streets lined with colonial mansions, sparkling glass high-rises and other more humble dwellings as the energy of Bogota flows through you.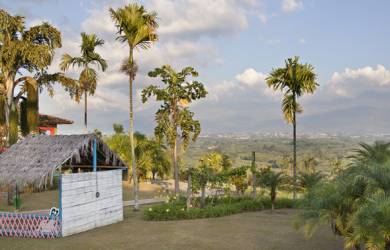 Situated in the rolling hills of Colombia, the coffee-producing region known as Zona Cafetera will leave you breathless (and not just because of the altitude). The landscape here is made up of verdant plantations, surrounded by towering trees and wrapped up with low wisps of cloud. Check out one of the many coffee farms where the famed arabica bean is grown and processed or take a tour around one of the historic villages as you absorb the stunning scenery of the region.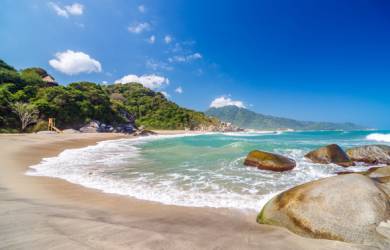 With a dazzling bay comprising perfect golden sand and sparkling turquoise water, there's nothing not fall in love with at the Tayrona National Park. Further in to the park, coastline turns to thick, lush rainforest, in which dozens of endangered species roam freely. Seek out some magnificent wildlife as you make your way through the park's leafy canopy. Originally home to hundreds of ancient settlements, this park is ideal for nature lovers and history buffs alike.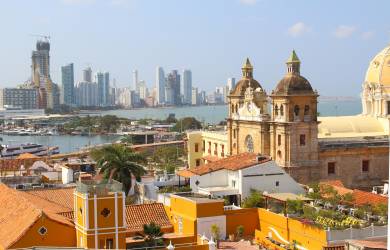 The gem in Colombia's crown, Cartagena wins on all counts when it comes to beauty. With colorful colonial buildings lining the streets and Bocagrande beach spreading its sandy shores along the city's coastline, Cartagena is the kind of place that captivates your soul and delights your senses. Take a dip in the medicinal mud of the nearby Totumo volcano or grab a coffee in one of the numerous cafes while you immerse yourself in Cartagena's Caribbean vibe.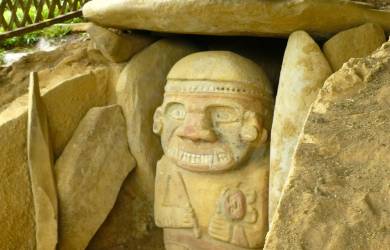 For those looking to delve into Colombia's ancient history, there are few places in the country better than the San Agustin Archaeological Park. Imbued with ancient mystery, this UNESCO World Heritage site boasts the largest number of religious, megalithic monuments found in any one site across the world. Here you can come face-to-face with dozens of intricately carved sculptures of various deities and mythical creatures with compelling expressions and features.
Iconic Experiences, Local Partners
On our Handpicked range we bring you the most iconic experiences in destinations where you'll join travellers from other travel brands on your tour, safari or sailing holiday. Collaborating with our carefully handpicked portfolio of local partners, these holidays represent exceptional value and there'll be plenty of cultural experiences shared with other like-minded travellers.
Group sizes and accommodation standards vary by destination where typical group size is 28 travellers and hotels, boats and safari lodges are of a 3-4 star standard.
Tailored To Suit You
On our Tailor-made trips, we give you the flexibility and choice to do things just the way you want, all alongside the great service we're famous for.
Whether you're travelling solo, with a partner, family, extended family or as group of friends we'll customise your arrangements to suit your exact needs and budget. Our Tailor-made trips are designed for your needs and you don't have to join other travellers like you would on a group tour. Just tell us what you'd like to see and when you'd like to go, and we'll design the perfect holiday for you.
The Tailor-made itineraries we've suggested are designed to give you an idea of what you could do with us, they can be booked as they are, or adapted to suit you. If you'd like to change any aspect of the trips you see, please get in touch. If you aren't quite sure of what you want to do, that's no problem either! One of our experienced travel consultants can make suggestions then together you can tweak until it's the perfect fit.
Trek and Sightsee
Our Active range brings you thrilling trekking holidays to some of the world's most popular destinations. Whether it's trekking to the Lost City of Petra in Jordan or climbing Mount Kilimanjaro in Tanzania, you'll get to explore more of your chosen destination than just the standard highlights. You'll need a good level of fitness and an intrepid spirit for all of our private and group tour treks.
While trekking, the accommodation you'll be staying in reflects the off-the-beaten track nature of these trips with simple tea houses, wild & fixed camping, homestays, and local guest houses.
