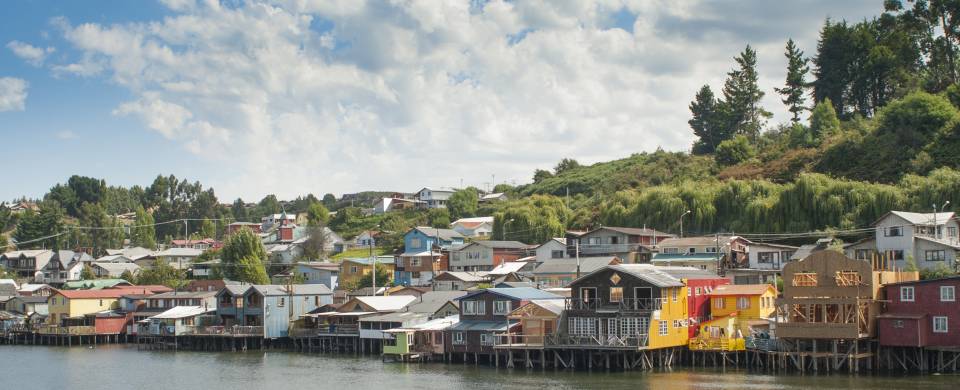 Trips and Tours to Chiloe
About Chiloe
For those looking for a slice of rural tranquility in Chile, look no further than the fascinating islands of Chiloé. The verdant archipelago is separated from the mainland by a gulf of water that changes name from north to south. This physical isolation from the rest of the country has meant that the islands of Chiloé have developed and maintained a history and culture distinctively different to that of the mainland. Chiloé has its own mythology and folklore based on witchcraft, cuisine including the renowned curanto, a stew containing meat, seafood and potatoes, and unique style of architecture, its wooden churches representing 17th century Jesuit traditions and UNESCO-listed since 2000.
Read More
The largest island of the archipelago is the island of Chiloé, also referred to as Isla Grande de Chiloé. The two main towns of the island are Ancud and Castro. Located in the north of the island, Ancud is an attractive seaside town and close to the village of Caulín, famed for the oyster beds that lie offshore. Castro is the capital of Chiloé and is favored by the majority of travelers as the best base for further exploration of the islands. One of Castro's main draw cards are the groups of stilted fishermen's houses. Known as palafitos, these brightly colored and very photogenic buildings are the last remaining of their kind in the country. The main groups of palafitos can be found along the waterfront to the north and south of town.
Visitors with time to spare in Chiloé might want to consider heading to the dense forests of Parque Nacional Chiloé. Easily visited on excursions from Castro, the park is a pristine example of coastal rainforest with 20km of white-sand beaches and numerous short hikes offering fine views of the surroundings.
Chiloe Tours
Here are some popular itineraries that include a visit to Chiloe. Alternatively, if you would like to include a visit to Chiloe on a bespoke touring itinerary to Chile, take a look at our tailor-made holiday planning section.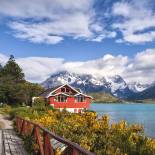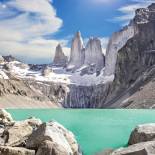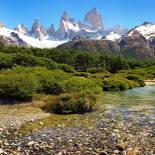 Show All Tours